20 April 2016
Words by Carlie Tucker
Being in Australia, we're privy to a sweep of incredible landscapes. From the beautiful beaches to the stunning red deserts, everywhere you turn, you're treated to a feast for the eyes. And while it can be difficult to choose the absolute best from this cornucopia of staggering sights, we've picked out a few that definitely don't disappoint. So why not get out and explore your backyard, starting with these incredibly beautiful views.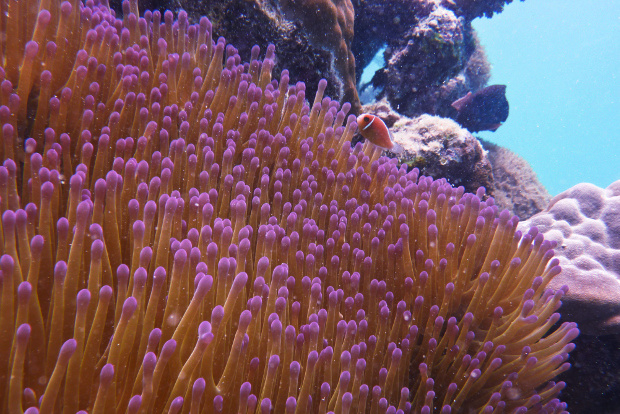 Queensland: The Great Barrier Reef
One of the most magnificent natural features in the world, the Great Barrier Reef stuns onlookers with amazing views from above and below. A scenic flight provides a bird's eye perspective on just how far the reef extends along Queensland's coast – impressive to say the least. But if you want to truly appreciate the reef's technicolour beauty it's best to get below the surface of the water for a snorkel or dive. 

Image courtesy of Rachel Surgeoner
Northern Territory: Uluru
It's hard to top the iconic glory of the Great Barrier Reef, but Uluru is certainly up to the task. This sacred site has grown into a symbol of the country, representing the incredibly unique natural beauty of the land as well as the proud indigenous history. There are plenty of ways to take in the mysterious beauty of Uluru, but few can beat at sunrise. Sign up for a private tour for a viewing spot away from the crowds and relish the majesty of the sun's first rays playing across Uluru's rippled red surface.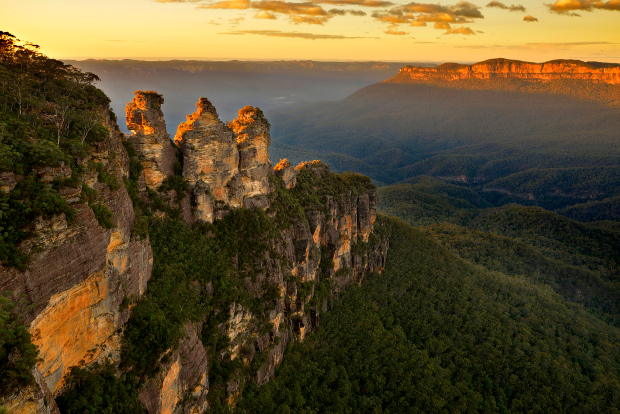 New South Wales: Echo Point at the Blue Mountains
You would be forgiven for thinking the views in New South Wales peak with Sydney Harbour. While it's true that the famous sailed facade of the Opera House and coat hanger design of the Harbour Bridge are well worth a gander, it's Echo Point that really puts on a show. Just under two hours  inland from the city, this viewing platform offers 360 degree panoramas of the Blue Mountains, stretching as far as the eye can see. It also happens to offer an up close view of the famous three sisters – a unique rock formation steeped in indigenous history.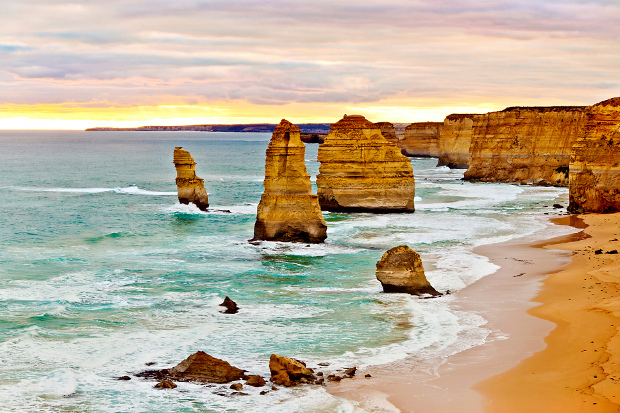 Victoria: Great Ocean Road
Tracing a curvaceous line along the rugged Victorian coast, the Great Ocean Road holds its own as one of the most scenic drives in the world. And while the stunning Southern Ocean views are definitely engaging, it's the iconic 12 Apostles that take this view to another level of beauty. Created from hundreds of years of erosion and harsh weather conditions, the Apostles now stand as a line of towering rock stacks just off the shore. While undoubtedly beautiful, these natural formations aren't permanent. In fact there are only eight left as erosion continues to take its toll. 
---
Looking for more great views around the world?
Top 10 Hotesl With Amazing Views
Raise Your Glass To A Great View!
---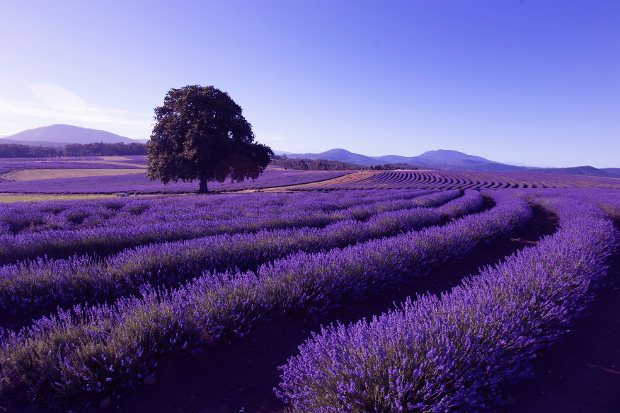 Tasmania: Bridestowe Lavender Estate
When it comes to Tasmania, travellers seeking scenic lookouts are spoilt for choice. From coastline compositions to mountain peak panoramas, it's easy to get an eyeful when you're traversing the Apple Isle. Though, the Bridestowe Lavender farms stand out as one of the most unique vistas on the island. Visit through the summer months to see the flowers in full bloom. That's 650,000 plants stretching 200 kilometres in neatly planted rows of vibrant purple set against a mountainous country backdrop.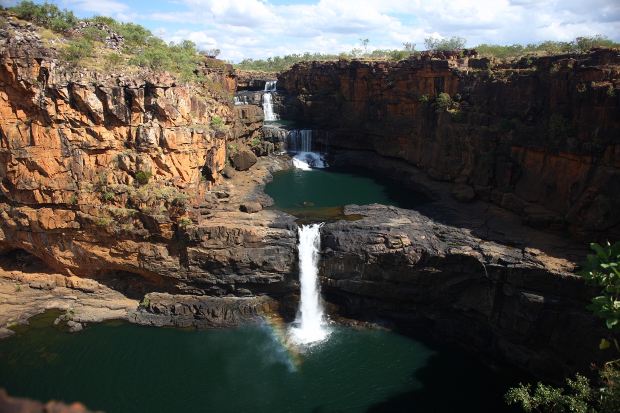 Western Australia: Mitchell Falls in the Kimberley
The Kimberley is no slouch when it comes to natural beauty. Even a sunset overlooking the bushland is capable of captivating even the most fleeting sense of adventure. Though, one of the most memorable to be sure is the Mitchell Falls tumbling in cascading emerald pools over the Mitchell Plateau. Scenic flights offer a unique perspective from above, but for those that want to experience the magic of this natural wonder, a hike to the top is well worth the effort. It's a bit of a challenge, but the walk is peppered with Aboriginal art sites, smaller waterfalls, natural spas and swimming opportunities and even caves that provide views from behind the gushing water.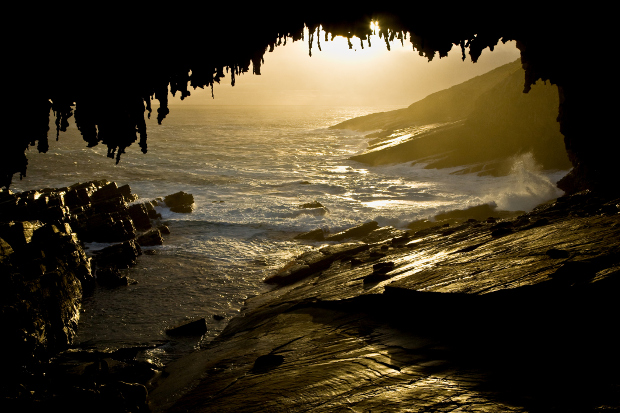 South Australia: Admirals Arch on Kangaroo Island
Australia's picturesque coastline is prone to lovely spots to stop and enjoy the view, but Admirals Arch takes beach lookouts to a whole new level. Situated on Kangaroo Island, near the iconic Cape du Couedic Lighthouse, curious onlookers can take in stunning water views peeking out from beneath this enormous stone arch. Plant yourself on the viewing platform for water views framed by incredible formations. What's better is this spot also happens to be in prime viewing position to check out Kangaroo Island's fur seal colony.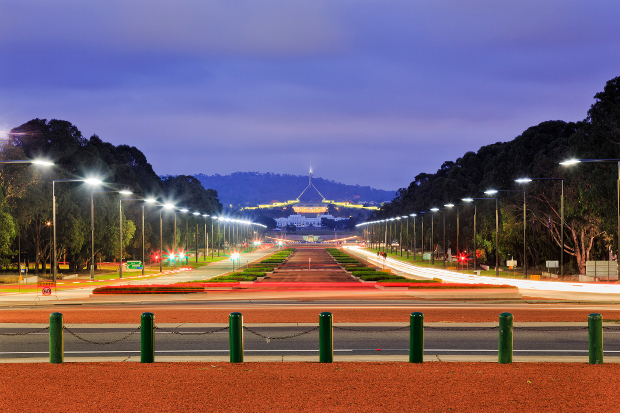 Canberra: Anzac Parade to Parliament House
When it comes to the capital city, it only makes sense to choose a view that picks at those patriotic heartstrings. The Parliament House is certainly photogenic with its clean architectural design by Mitchell/Giurgola & Thorp Architects, but make a good view into a great view by taking it all in from the end of Anzac Parade. This tree-lined thoroughfare culminates in Parliament House framed by rolling mountain views behind. Take it in at dusk for an especially arresting urban display that glows with the twinkle of city lights. It's enough to swell the most hardened Aussie heart.   
Images courtesy of Getty unless otherwise noted. 
Other Travel Articles You Might Like...