3 August 2016
Words by Emma Lee
Murray Thomas is used to skiing amongst the best. Originally from Queensland's Sunshine Coast, Murray discovered his love of skiing while living in the UK, where the nearby slopes of Bulgaria sparked a love for snow that has led him across the globe in search of the perfect line. For tips on skiing like a royal we thought there was no better person to ask than Flight Centre's own King of the Slopes, who has experienced an extensive range of the world's ski resorts and hand-picked the cream of the crop.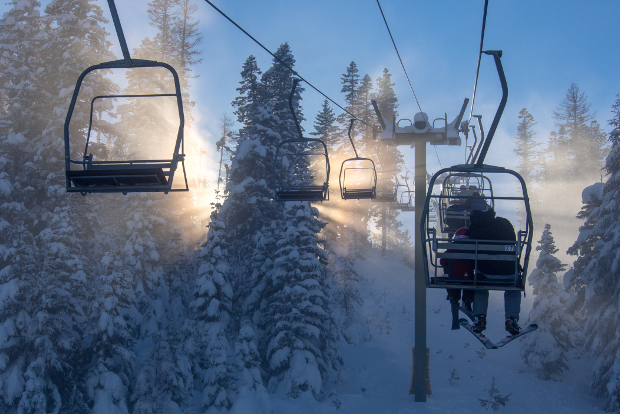 Where will your luxury ski adventure take you? Photo: Getty Images
1. Choose A Royalty Category
Murray comments: "There are 'royal' royals like Prince Will and Kate Middleton, and then there are celebrity royalty; the Kardashians, Brangelina and the Hilton sisters. The experience will differ depending on just how exclusive you want to go, so decide on that first."
2. Choose Your Experience
Different people seek different experiences from their ski trips, and the international variety of resorts caters to every taste. Murray's food for thought: "Do you want to go to day spas, pick up a designer handbag or two and infiltrate a happening nightlife, or are you more interested in the quality and exclusivity of the skiing?"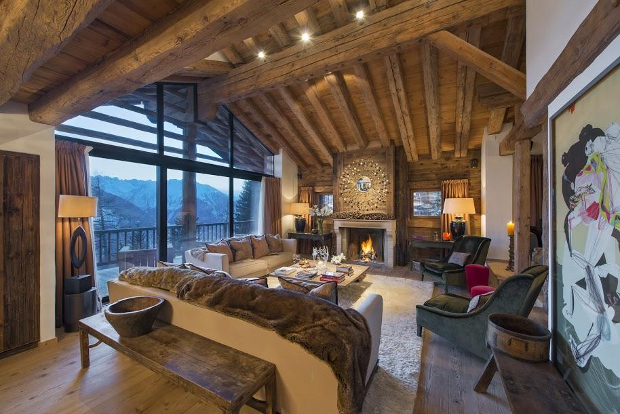 Sumptuous style. Photo: Luxury Chalet Dent Blanche, Verbier
3. Choose Your Destination
Europe for Royals
When it comes to Europe, Murray is adamant that Verbier, Switzerland is the pick for royals: "It's definitely the most exclusive. Prince Andrew and Fergie own a chalet there, and the Prince and Princess of Denmark are also regulars; plus, Prince Harry loves the nightlife." Exclusive restaurants and lavish chalets ensure that Verbier continues to be the resort of choice for the elite, although Prince Charles is a long-time fan of Klosters and its old-world charm, and Wills and Kate took Princess Charlotte and Prince George for their first snow holiday in Courchevel, France. "It's a long way to go, but the French and Swiss Alps are worth the trip. The best point of access is Geneva, although if you'd prefer a charter flight to get you into Verbier, Sion is the way to go."
---
Looking for more ski inspiration?
The Luxe Life: South Island Ski Accommodation
The Best Ski Resorts Around The World
---

Beaver Creek by night. Photo: Getty Images
North America for Celebrity Royals
"If you value the scene more, then a resort like Aspen is perfect for the celebrity royal experience. It's all about seeing and being seen," advises Murray. "If you're more of reclusive celebrity like Nicole Kidman, you'll prefer Beaver Creek, which is very high end. Unlike the mining town of Aspen, Beaver Creek was designed to be a first-class ski town, so things like heated walkways are a given."

Dining with a view. Photo: Fairmont Chateau Lake Louise
Canada also offers some snowy gems, and famous faces are a common sighting at the extraordinarily beautiful Chateau Lake Louise. Purists may prefer the deep snow and pillowy terrain of Revelstoke, although the town is less picturesque.

Stunning Mt Yotei views from Niseko ski run. Photo: Getty Images
Japan for something different
The ski fields of Japan are famous for their consistent, heavy snowfall, which has attracted increasing international attention. It won't be long before the world's royalty are lured in by the unique experiences on offer. "Niseko averages about 16 metres of snow a year, but Hakuba has steeper terrain and is easier to get to from Tokyo," says Murray. "There's more of an authentic Japanese atmosphere in Hakuba; Niseko is mostly run by Westerners, which can be a good thing or a bad thing, depending on what you're looking for."
The ski towns are catching up to the world's demand for luxury accommodation, with a Ritz-Carlton scheduled for build in Niseko in the next two years and Hakuba hotels such as Hakuba Tokyu and Hotel La Neige Higashi-kan offering high-end Western accommodation.
"Of course, you also have to make sure you've got the right gear," says Murray on parting, "but that is a chat for another time."
Other Travel Articles You Might Like...
Talk to a First & Business Class Expert