29 May 2015
Words by Tom Vater
Looking for the perfect beach in Thailand? Tom Vater reveals his favourite island secrets.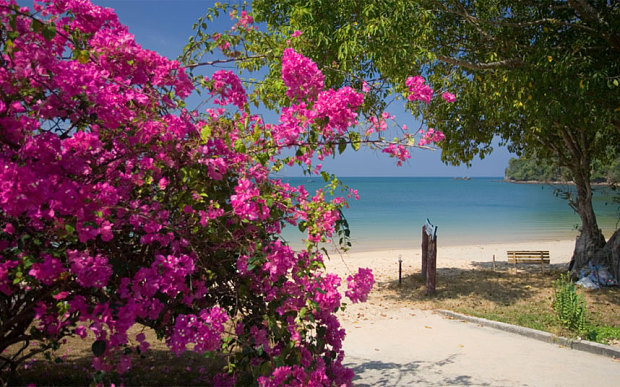 Koh Phayam
With its broad casuarina and palm fringed beaches, a hilly interior and a pace of life firmly set to local, Koh Phayam remains a low key island destination.
There are no corals to speak off, so lazing in the sand or exploring the island by motorbike are the main activities. The interior is covered in rubber plantations, the roads are pretty good and small restaurants dot the island.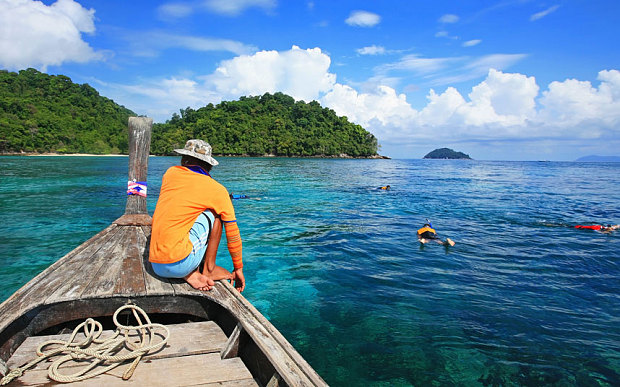 Ko Phra Tong
Close to the mainland, yet a world away from Thailand's usual beach tourism development, Ko Phra Tong is partly surrounded by mangrove forests and features extensive savannah type grasslands in its center, populated by deer, wild cats, hornbills, sea eagles, otters and snakes.
Shallow coral reefs off the coast are worth exploring – and there's a dive center on the island. Two villages grace Ko Phra Tong's coast, both populated by indigenous sea nomads (Moken). All the accommodation runs along the island's west coast along Phratong Bay. The near-by, jungle covered Ko Ra Island is mountainous and unpopulated and part of a national park. Camping and day trips are possible.
Moo Ko Surin National Park
To find your inner Robinson Crusoe, head to the Moo Ko Surin Marine National Park, a tiny archipelago afloat in the Andaman Sea close to the Burmese border. The five hilly isles are covered in evergreen forest populated by monkeys, birds, giant crabs and monitor lizards, while the surrounding coral reefs are amongst the best in Thailand with regular sightings of turtles and reef sharks. Visitors can join twice daily long-tail boat snorkeling trips to the reefs.
Basic but excellent seafood is served in just two park restaurants and electricity stops at 10pm, leaving one in awe of star-strewn skies and a jungle soundtrack.
Ko Kradan
A little to the south of busy Ko Lanta, tiny Ko Kradan is part national park, part resort island, for now a blissful co-existence. The island's two kilometre long main beach offers fine white sand and stunning views towards several limestone outcrops rising from the sea like the spine of an ancient dragon. Some fifty meters offshore a coral reef teeming with fish runs the length of the beach. And it takes just three hours to kayak around the entire island. Ko Kradan is very much family and couples oriented, with several resorts lined up along the beach.
 
Ko Ngai
Not far away is tiny Ko Ngai, also called Ko Hai. The island is just four by two kilometres wide, partially covered in low mountains and evergreen rainforest inhabited by crab-eating monkeys and giant lizards. A couple of jungle viewpoints serve as excuses for short treks. Roads are happily absent from Ko Ngai - the only way to get around the island is on foot. If paradise somehow does get boring, the offshore coral reefs are definitely worth exploring – both snorkelling and scuba diving are enticing options. The nearby island of Ko Mook and its spectacular Emerald Cave is best visited early in the morning or late afternoon when the crowds of domestic tourists have dissipated.
Ko Jum
Ko Jum lies slap bang between Krabi and Ko Lanta and actually has two names. The locals call the flat southern part of the island Ko Jum and the northern mountainous part Ko Phu (crab island). Mount Phu, the island's highest elevation is 422m and surrounded by rainforest and rubber plantations. There are roads and a few cars on the island and Ko Jum is a kind of half-way house between the fleshpots of Ko Lanta and the quiet idyll of the Andaman coast's most remote spots, with the most adventurous activity for visitors not bar hopping but snorkelling the coral reefs surrounding the island. There is a large choice of accommodation along the west coast.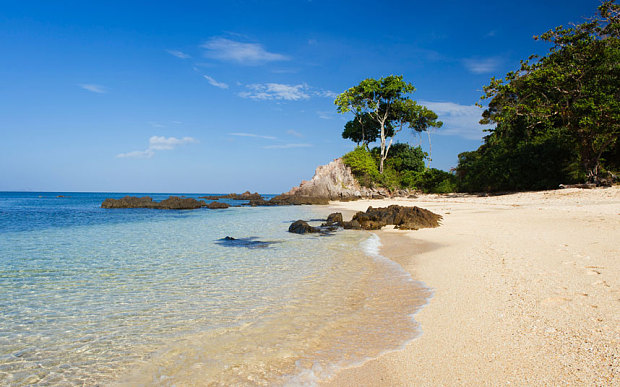 Ko Yao islands
Despite their proximity to Phuket, Koh Yao Noi and Koh Yao Yai have barely been touched by mass tourism. Ko Yao Noi, the smaller of the two islands is the more developed. There's plenty of local life to be observed and the predominantly Muslim inhabitants are not yet jaded by the presence of visitors, which translates into happily waving kids and oblivious water buffaloes. The best way to get around is by bicycle and there's a yoga retreat and a Muay Thai boxing camp. Accommodation ranges from backpacker shacks to upmarket resorts. The much larger Koh Yao Yai also offers
good mid-range and high end accommodation but is less developed and best navigated by motorbike. There's no party scene and flaunting bikinis outside the resorts is not appropriate. In return for this rather reticent vibe, visitors are rewarded with glimpses of traditional island culture long gone from better known beach destinations.
This article was from The Daily Telegraph and was legally licensed through the NewsCred publisher network.
Other Travel Articles You Might Like...