7 December 2016
2016 is well and truly on its way out and it won't be long before Christmas has come and gone in a blur of wrapping paper, fairy lights and too much food. Before you know it, the count down to 2017 is on and you're left considering what the year ahead will bring. 
Why not kick those standard resolutions to the curb and commit yourself to exploring the world one luxury experience at a time, starting with a luxury cruise?
APT
Waking up in a new exciting destination each day. Drifting along iconic world waterways in style and comfort. Award-winning service and ships. These all come standard when you book a river cruise with APT. With nearly a century's worth of experience, this renowned provider is well versed in creating memorable journeys around the world, which will continue right through 2017 with the introduction of their Special Interest-themed cruise itineraries.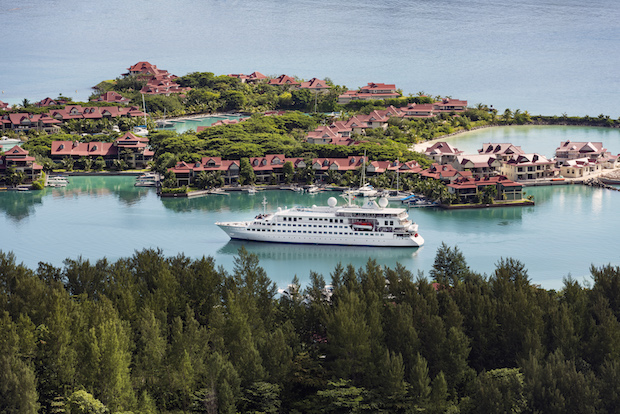 Crystal Cruises
Founded in 1988, this cruise line is known for providing award-winning luxury service and amenities be it on the high seas or meandering rivers. Crystal Cruises is all about the 'all exclusive' experience. Each itinerary is designed to create a holiday filled with elegance and adventure. On board, every detail has been carefully considered to offer the comfort of home with the style of a first-class luxury provider. From the private balconies of the well-appointed staterooms to the Feng Shui-inspired spa at sea, opportunities to pamper yourself are around every corner. Ashore, each itinerary was designed to allow you the freedom to customise the holiday of your dreams through exclusive experiences that range from ocean floor walking in the Great Barrier Reef to traversing the great Northern Passage. 
Cunard
When it comes to world journeys, there are few that can do it like Cunard. This luxury provider is known for its elegant ships, collectively known as the Queens, that traverse the world's oceans providing passengers with unsurpassed comfort and service. From white-gloved officers throughout the ship waiting to provide anything you may require to the full schedule of onboard entertainment, pampering is an understatement. Sailing to destinations around the world, there's hardly a place Cunard can't take you. They've even released their top destinations for 2017 (as chosen by their passengers), with incredible places such as Geirangerfjord in Norway and Monte Carlo in Monaco sitting in the top 10.   
Ponant
Speaking of polar adventures, Ponant is renowned for whisking guests to the arctic regions in absolute comfort and style. They also offer itineraries through Africa, Asia, Latin America, Russia and more. Specialising in soft-adventure small boat cruising, this French line aims to 'inspire your spirit' with unique journeys that combine the best of luxury and expedition cruising. Comprised of just 132 Oceanview Suites and staterooms, Ponant features the youngest fleet in the world and feature such amenities as luxury spa treatments by famous French beauty house SOTHYS Paris, first class fine dining highlighting French cuisine and Class Comfort 1 certification across all their sister ships.
Regent Seven Seas
This cruise line is synonymous with luxury, playing host to the most expensive cruise ship ever built. The Seven Seas Explorer and it comes complete with the Regent Suite, which features a 131.6 square metre balcony that extends the width of the ship! Even if you're not travelling in the Regent Suite, extreme comfort and style is assured on all of Regent Seven Seas' journeys. Unlimited shore excursions, all suite accommodation, first class dining and onboard enrichment are just some of the reasons why Regent continues to sit at the forefront of luxury small ship cruising. It doesn't matter if you're hoping to traverse Africa and India, Alaska or circumnavigate the globe on a world cruise, Regent Seven Seas can take you there with impeccable amenities and once-in-a-lifetime excursions.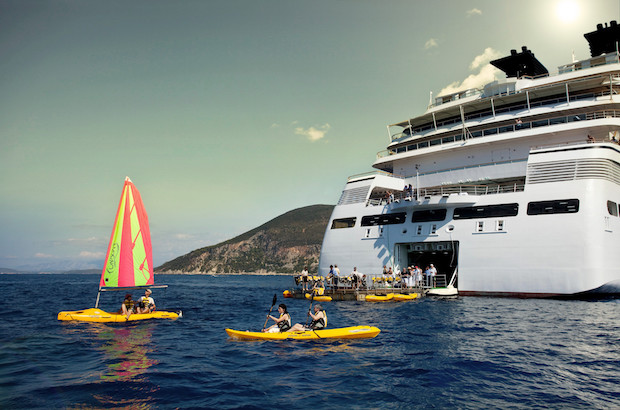 Seabourn
This luxury small ship provider promises guests intuitive, gracious service, sweeping ocean views from the all-suite onboard accommodation and gourmet dining experiences as part of their premium cruising experience. Promoting a sense of exclusive club membership, each journey with Seabourn aims to surpass expectations while creating memorable holiday moments. Set sail on the high seas, going where other ships cannot in destinations such as Alaska, Antarctica, Arabia, Canada, the Caribbean and more! Even better, 2017 will see the christening of the lines newest ship, Seaborne Encore, in Singapore. This elegant 604-guest cruiser will soon after make its way to Australian waters  to become the youngest, most luxurious ship Down Under.  
Silversea
This premium cruise line is another that will be welcoming a new luxury ship to its fleet in 2017. Due to launch in April, the Silver Muse will be the largest of the line's 10 existing ships. That's not to say that you won't experience a more intimate experience, which is what Silversea is all about. These luxury ships are designed to open up the world for passengers by getting into small, secluded regions that other journeys may not include. They also offer one of the highest space-per-guest ratio at sea, with luxury cruise accommodation that includes ocean view suites and private teak verandas (available on most suites). All guests also receive the personalised services of an attentive butter, ensuring anything you need while at sea is taken care of.  
Viking
If you're looking for a ship that caters exclusively to adults, look no further than Viking Cruises. This premium cruise provider gained a reputation for premium service by offering once-in-a-lifetime journeys along some of the world's most iconic rivers, but since 2015 has been dazzling ocean cruise lovers with journeys on the high seas aboard the Viking Star and Viking Sea. It doesn't matter if you choose to go by river or ocean, you can rest assured you'll be in the lap of luxury with Viking. Explore food and culture along the Danube or Rhine or embark on a voyage around the globe in 2017 with a world cruise!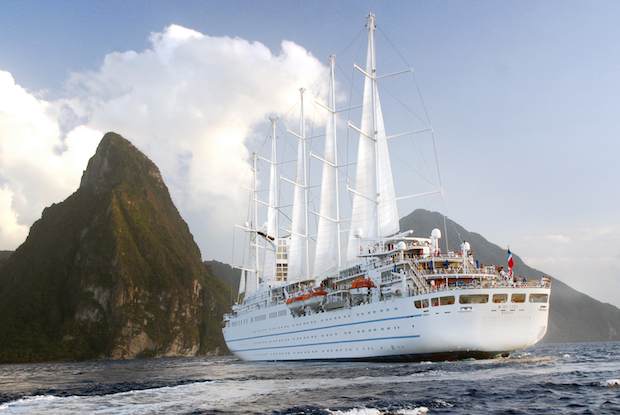 Windstar
Taking small ship cruising to new levels of intimacy, Windstar has been described as 'akin to sailing on your own private yacht'. Each of their six ships carries just 300 (or less) passengers, allowing you to leave the crowds behind as you sail to your favourite destinations around the world. From old world villages to hidden coves, Windstar will get you there as you enjoy the exclusivity of personalised service, deluxe ocean view suites, well-appointed lounges and exceptional restaurant experiences. Sailing to nine different countries or regions around the world, you can experience the sun and sand of the Caribbean, picturesque coastlines through the Mediterranean or history and culture through Northern Europe. Themed cruises and ocean crossings are also available. 
Oceania
Described as intimate and luxurious, Oceania Cruises dazzle passengers with the perfect blend of premium onboard luxury and exciting destinations. With small to mid-size ships catering to just 684 to 1,250 guests, this cruise line is small enough to provide an intimate experience without the crowds yet large enough to offer all the onboard pampering you could possibly need. Of course you can expect personalised service while travelling with Oceania, but passengers are also treated to refined and elegant amenities, comfortable accommodations, engaging and entertaining activities and exciting itineraries that encompass everything from the natural wonders of Africa to the coral atolls of Tahiti. 
Other Travel Articles You Might Like...
Talk to a First & Business Class Expert