27 November 2015
Words by Carlie Tucker
With the holiday season quickly approaching, now is the perfect time to consider a winter getaway. Imagine swapping sweltering summer heat for cosy fires and snow scenes. The only question remaining is where? These five winter escapes will dazzle with their cool weather charm, turning any diehard beach bum into a snow bud or bunny in no time.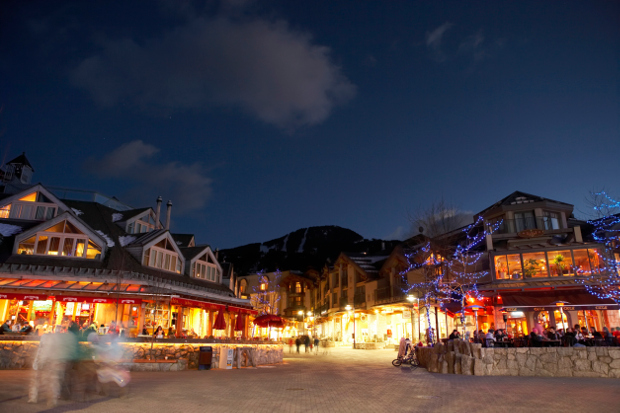 Ski Holiday: Whistler
A ski holiday is the quintessential winter experience and there are few places that do it better than Whistler in British Columbia, Canada. Just north of Vancouver, this famous ski resort is renowned for its snow. It gets consistent fall throughout the season, making it the perfect choice for those that love nothing more than a downhill run on fresh powder.
Though this retreat is all about the mountains, that doesn't mean it's without a more luxurious side. There are plenty of 5-star staying options to retreat to, including the beautiful Fairmont Chateau Whistler. And should you tire of the slopes, top shopping and dining are readily available. The apres scene is also alive and well with plenty of options for entertainment well into the night.

Image courtesy of Getty
Wilderness Winter: Yellowstone National Park
If you really want to be at one with nature through the winter months, head to Wyoming to visit Yellowstone National Park. Tourists traditionally flock to this sprawling wilderness area through the Spring and Summer, but there's something magical about the park when it is covered in a thick (and we mean thick!) blanket of snow.
This trip is all about once-in-a-lifetime experiences. The interior roads are closed through the winter, which means the only way to get around the park is by snowmobile or guided snowcoach. Watch Old Faithful steam and gush against an icy backdrop, or take an animal encounter tour to see bison, moose, elk, deer and even wolves in their natural habitat. Then spend your nights in a rustic lodge, making s'mores over a crackling wood fire.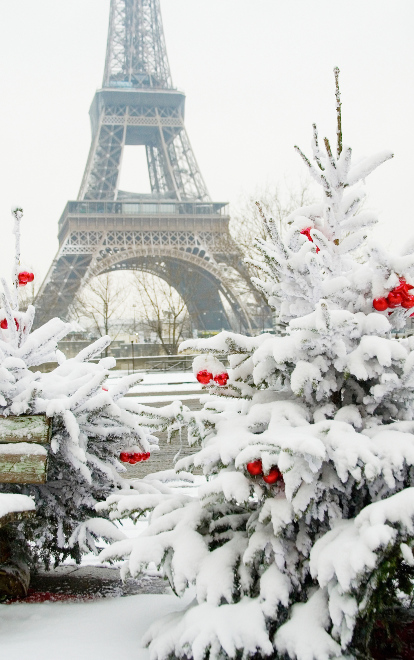 City Escape: Paris
Is there anything more romantic than watching the snow fall at night with the Eiffel Tower glistening in the background? The City of Lights (and Love) is a perfect spot to get a taste for winter with a heavy dose of chic, cosmopolitan style. 
Paris happens to be one of the best places to see city Christmas lights, with the wide boulevards lighting up with glistening fairy lights and seasonal decorations. The cooler weather is the perfect excuse to linger over that chocolat chaud, or spend the majority of your day indoors touring the vast collections of the Louvre. There are Christmas markets from December to January, and amazing shopping opportunities during Les Soldes from December to March. It also happens to be the low tourism season, so you could (nearly) have the city to yourself.  

Image courtesy of Getty
Winter Wonderland: Iceland
Iceland is known for its dramatically beautiful landscapes, all of which transform into the stuff movies are made of once the snow starts to fall. Seriously, this island turns into a winter wonderland through the cooler months without getting too chilly to get out and enjoy everything it has to offer (which is quite a lot actually).
Suitable for the more adventurous spirit, you can spend your days climbing glaciers or touring ice caves, and go hunting for the northern lights at night! And when you get tired of all that adventuring, the milky blue thermal waters of the Blue Lagoon beckon. If you're more keen on city pursuits, Reykjavik is as charming as they come. This capital city is brimming with things to see and do, including the famous Hallgrimskirkja church tower, Hofdi House and the Pearl.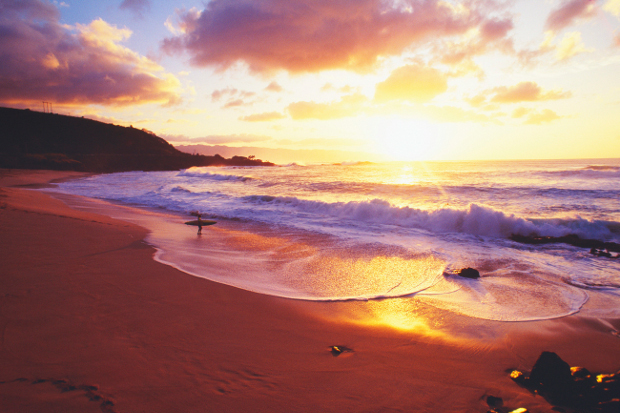 Sunny Skies: Hawaii
Of course, winter getaways don't have to be all about snow and ice. Some may prefer to escape to a more temperate climate that's not too hot and not to cold. Hawaii ticks all those boxes through its winter months, with temperatures averaging around 27 degrees through the days and a pleasantly crisp 18 degrees through the night.  
Hawaii's usual beach-going activities are all possible through the winter months, but there are a couple of bonuses that you may want to look in to. Surfers will love the monster North Shore waves that winter brings. Even if you don't surf, watching the pros ride these 6 metre walls of water is quite a show! The winter also brings thousands of humpback whales to Hawaii for breeding season. Tours are available to see these gentle giants as they migrate through January, February and March.  
Other Travel Articles You Might Like...
Talk to a First & Business Class Expert