16 March 2016
Words by Carlie Tucker
Providing good ol' fashioned fun since 1955, Disneyland in Anaheim, California is a perennial favourite for families all over the world. Being the only park that was built under the direction of Walt himself, there is more uniquely  Disney magic than you can shake a Mickey-shaped souvenir at.
Sure there are rides, shops and food aplenty, but Disney is all about that little something extra. From hidden gems throughout the park to helpful tips on where to eat, stay and play, this is how you can inject a little luxury into your next Disney holiday.

Image courtesy of disneyland.disney.go.com
Disney Resort Hotels:
Having a magical time at the happiest place on earth is made all the easier with a stay at one of the three Disney Resort Hotels. Whether you're looking for the classic Disney touches of the Disneyland Hotel, the laidback California style of Disney's Paradise Pier Hotel or the rugged luxury of Disney's Grand Californian Hotel & Spa, you'll find a stay that suits your every need.
Each offers the convenience of being right next door to the Disney theme parks, which can be a God-send if you're trying to wrangle a troop of little Disney fans. They also provide distinct services that cater to both young and old.  Up the luxury factor by booking a Signature Suite in any of the three hotels. These oversized rooms are perfect for families of all ages and sizes with separate sitting and dining areas and beautifully appointed interiors. Many also feature incredible views over the parks and/or pools.  
---
Find more family travel tips. Luxury USA The Family Way
Or discover the right luggage for your next holiday. Ditch The Old Bag For These 7 Game-Changing Suitcases
---
Magic Hour:
When you're a guest of any of the Disney Resort hotels, your stay will be accentuated by a number of extras both in-room and beyond the hotel. It can be as small as morning character wake-up calls, or as big as the Magic Hour early entry to the park!
Gone is the stress of lining up at the gate. Hotel guests can access select attractions, stores, entertainment and dining an hour before the park opens to the general public. Early access to Disneyland is available every Tuesday, Thursday and Saturday, and early access to California Adventures is available every Monday, Wednesday, Friday and Sunday. It's the perfect time to hit all those big rides before the lines start to build up.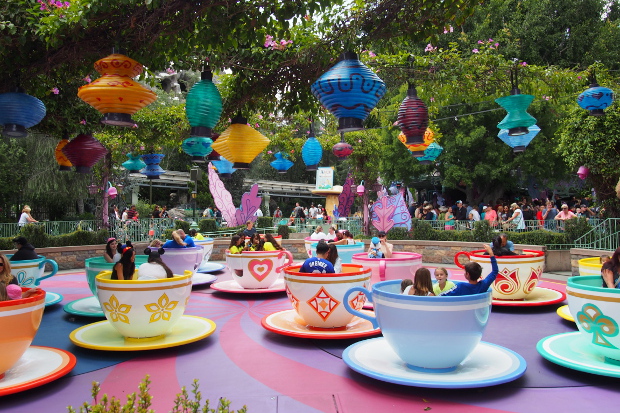 FastPass:
If you're interested in skipping the line at many of your favourite attractions, it's best to get the Fastpass system down. Luckily, the concept is pretty simple and, though it is available to everyone, you'll feel like a VIP when you're walking to the front of those long snaking lines.
When you get to the park, head straight to your favourite rides and visit the FastPass kiosk. It will display a time when you can return to skip the regular line. If the return time is suitable for your schedule, insert your admission ticket into the FastPass machine, which will spit out a FastPass return time ticket. Then all you have to do is return to the ride at the designated time, show your FastPass ticket to the cast member manning the line and join the FastPass line.
It's a great way to reduce wait times and plan your day to maximise your fun. Keep in mind that FastPass is only available once the park is open to the public and FastPasses on popular rides can run out.  Get your passes as early as possible to avoid disappointment.    
Package Express:
If you've ever had to wait on the sidelines with an armful of souvenir bags while everyone else ran off on the rides, you'll appreciate this one.
Package Express is a complimentary delivery service available to all guests of the Disneyland Resort hotels. It allows you to make park purchases and have them delivered right to your room. You won't have to worry about lugging bags from ride to ride or missing out on the fun as you watch over everyone's stuff. It will all be waiting for you when you return to your room. For further convenience, utilise the Key to the Magic service to charge food and merchandise purchases directly to your room as well.
VIP Tour Services:
For those that want to pack it all into a short amount of time or just want to feel like a special guest for the day, a VIP Tour may be just what you need. For an additional cost, groups of up to 10 can receive personalised service, professional insight and insider stories from one of the park's highly knowledgeable tour guides.
Your VIP Tour guide will help you design and execute your ideal Disneyland day, including special access to FastPass (see above) lines, character meet-ups, unobstructed reserved seating at many of the parks parades and stage shows and assistance in reserving tables at park restaurants. And, as these guides are so knowledgeable, they can often provide access and insight to hidden gems such as the illusive Mickey Mouse ears hidden throughout the park or the Pet Cemetery at the Haunted Mansion.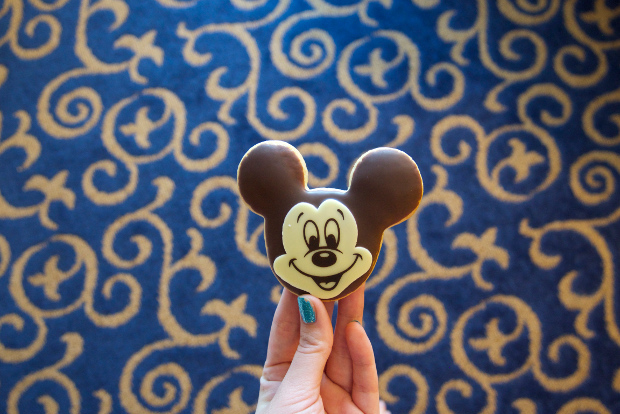 Disney Does Fine Dining:
When it comes to food, Disneyland is a veritable playground. There are plenty of signature dishes (Dole whips, churros and Mickey-shaped beignets anyone?) hidden around every corner. And though it is tempting to stuff yourself with as many sugar coated and deep fried delights as possible, it's worth reserving a table at one of the park's finer establishments.
Nampa Rose: Located in Disney's Grand Californian Hotel, this swanky restaurant is all about sustainable eating and California fusion cuisine under the watchful eye of Head Chef Andrew Sutton. Seasonal menus are dictated by fresh farm-to-market ingredients and offer such highlights as signature Pizzetta of 'La Quercia" Smoked American Proscuitto and Strawberry Sage BBQ Duck Breast.   
Blue Bayou: This themed restaurant, situated in Disneyland's New Orleans Square, transports guests to the bayou complete with riverboats and water views. It's all about the unique ambience created with that special Disney vision, but the food is pretty darn tasty as well. The menu caters to both young and old, but it's generally the classics that keep diners coming back. This includes Le Special de Monte Cristo Sandwich and refreshing Mint Juleps. 
Carthay Circle: Situated on Buena Vista Street at the entrance of Disney California Adventure, this chic restaurant is hailed by many to be the best on the property. Another dining experience with Chef Andrew Sutton at the helm, Carthay Circle is also all about seasonal, farm-to-market ingredients. The menus are inspired by California's culinary scene, offering such signature dishes as Tempura-friend shrimp and Tandoori-glazed Skuna Bay Salmon.  
Images courtesy of Ashton Rigg unless otherwise noted.
Other Travel Articles You Might Like...