12 June 2015
Words by Anna Howard
It's easy to get swept up in the magic of Paris. Nibbling on a crusty baguette spread with a simple round of salted butter, wandering cobblestoned laneways or whispering sweet nothings into your lover's ear on banks of the river Seine are all experiences synonymous with the City of Lights.
When it comes to the luxe life, there are few cities that do it better. Bypass the tourist haunts that thousands have strolled before you to perfect your own Art de Vivre in true Parisian style.
Parisian Chic And Antiques
Think of Paris and haute couture immediately springs to mind. Shopping in Paris, darling, has been a glamorous affair since the first department stores opened in the 19th century.
There are the usual picks such as the upmarket brands within Rue St Honoré and Galaries Lafayette, but the city hides an array of unique stores, many of the best second-hand or vintage boutiques.
Surrounding the immaculate garden of Jardin du Palais Royal is a collection of arcades, like Galerie de Valois, that play host to art galleries and fashion boutiques. Didier Ludot's atelier is particularly enchanting; take the time to browse his little black dress collection spanning the 1920s to early 1990s.
Finding a treasure to take home doesn't have to break the holiday budget. The obvious pick for antiquities is Marche aux puces de Saint-Ouen, but what many don't realise is that lesser-known Marche aux puces de la porte de Montreuil (on Avenue du Professeur Andre Lemierre) or Vanves are the go-to flea markets for affordable vintage trinkets and home wares. Dealers often sell their wares here before upping the prices at Saint-Ouen.
For the chance to own a priceless literary or artistic masterpiece, surprisingly, one of the best places to look is along the river Seine. As much a part of the cityscape as the Louvre, the bottle green boxes (bouquinistes) lining the river bank possess a jumble of 300,000 titles, from comic books to rare paperbacks. Search hard enough and you may even come across a rare and priceless Van Gough print for less than a cup of coffee.
A City Full Of Stars

Where fromageries are overstocked with creamy cheeses, delicate, picture-perfect pastries line the counters of patisseries and Michelin stars almost outnumber cosy neighbourhood bistros, few would argue Paris's status as the world's culinary capital. When it comes to dining, it's practically impossible to have a bad meal, and you merely only have to trundle down any rue to find an unassuming gem to nestle into.
Paris lays claim to over 70 Michelin-starred establishments, with equally star-spangled chefs at their helm. There's no need to balk at degustation prices – many of which hover around the €150 mark in the evenings – as many establishments offer reasonably priced prix fixe menus at lunchtime, meaning you can enjoy a few leisurely afternoons of world-class fare without spending too much. Try La Tour d'Argent or the decadent two-starred Lasserre.
But for something truly memorable, make a reservation at Alain Ducasse au Plaza Athénée. Bestowed with three Michelin stars, a meal here is not one to be taken lightly. Delightfully luxe and indulgent, savouring famous creations, such as the langoustine and lemon crème amuse-bouche beneath the 10,000 crystal chandelier is the perfect way to cap off your time in Paris. You'll certainly be the envy of your foodie friends after this highly coveted once-in-a-lifetime experience.
Green Spaces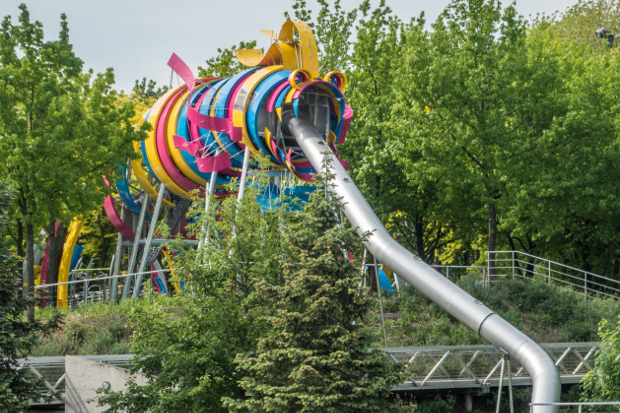 In Paris, you can easily swap the cobblestones for greener pastures, without having to venture too far out of town – or in fact, at all. Don't forget a picnic spread for a day in Paris's largest parks: Bois de Vincennes and Bois de Boulogne, both more than double the size of Manhattan's Central Park.
Bois de Boulogne might be renowned as the host of the French Open tennis tournament, but there are plenty of extra delights to be found within its sprawl. Meander along the lakes within the English landscape garden; stop and smell the roses within the complex of greenhouses at Parc de Bagatelle; or walk in Hemingway's footsteps at the two horse-racing tracks he once frequented.
If the young ones are in tow, head to the 19th and 20th arrondissements. Parc de la Villette is a favourite with local children thanks to a collection of unique playgrounds. No simple slip and slides here; kids can get their kicks sliding down an 80-metre dragon's tongue or exploring the hands-on exhibits at the La Cite des Enfants science museum. Parc de Belleville is also a great place to take the family. Quirky slides lead to secret locations and parents can enjoy beautiful views over Paris.  
Luxurious Lounging
IMAGE COURTESY OF THE PENINSULA PARIS
From slick new-age boutiques to traditional B&Bs, Paris is no stranger to overnight spoils. Your options are spread across 20 arrondissements, each possessing its own charm. Rather than the usual run-of-the-mill hotel room, placing an emphasis on your accommodation will add an extra element of je ne sais quoi to your holiday,
Just steps from the Arc de Triomph, in the 16th arrondissement, is the Peninsula, a relatively new hotel in Paris and the first for the group in Europe. An unprecedented level of distinction is the name of the game at this grand property where contemporary luxury meets old-world grandeur throughout palatial suites and a rooftop restaurant.
However, there's no place that does opulence quite like the Ritz Paris. Original owner Cesar Ritz had a dream of opening a hotel that offered "all the refinements that a prince could wish for in his own home". She may not have been a prince, but original style icon, Coco Chanel was so enchanted with the classic French interiors she made the hotel her permanent residence. Hey, if it's good enough for Coco...
Though the Ritz is not exactly a secret, hoteliers and guests alike eagerly await to see what lies behind the €200 million refurbishment. Why not be one of the first guests to experience this legendary hotel's upgrade? 
Other Travel Articles You Might Like...