11 September 2015
Words by Jess Holmes
Now is the perfect time to snag your Earlybird airfare, with top airlines releasing special flight deals to popular long-haul destinations across the globe. If you want to secure a hot price for your holiday to the USA or Europe in 2016, then find out how an Earlybird airfare could increase holiday your spending money.
What Is An Earlybird Fare?
Every year, cheap airfares are typically released in August or September for travel in the following year. Traditionally, these Earlybird deals were for Europe only but nowadays, they also extend to a number of destinations across the USA. Think of Earlybirds as the travel version of a yearly stocktake sale with a bucket load of bargains up for grabs. Just be sure to get in quick, these airfares won't last long!
Earlybird deals also go beyond flights, with a number of coach touring companies offering fantastic value tours in conjunction with your cheap airfares. Check out what's on offer from Trafalgar, Insight Vacations, Contiki, Intrepid, Busabout, Cosmos and Globus.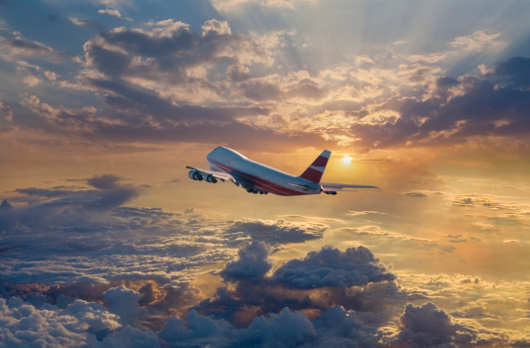 What Are The Benefits?
The biggest benefit of an Earlybird ticket is the monetary saving, with leading airlines releasing their own Earlybird airfare deals. These flights can literally save you hundreds of dollars, leaving you with more coin to spare. You can lock in cheap prices and book your dream luxury holiday in advance, securing great rates for peak travel times, such as the USA or European summer. You can choose your ideal route and the timing of your holiday, without having to sacrifice either one for a good price.
These highly competitive airfares also offer peace of mind. Rest easy knowing your travel plans are locked in – this is especially important for popular travel routes that often sell out. Not only do many USA flights fill fast in peak times, but prices tend to sky-rocket if you leave it to the last minute. Once you have acquired your Earlybird fare, you will have plenty of time to plan, save and pack for your overseas jaunt.
Where Can I Go?
Earlybird airfares could take you to some of the most popular stops in the USA and Europe. See the sights of London or fly direct to the city of love, Paris. Additional key destinations on offer during Earlybird season include Amsterdam, Barcelona, Brussels, Dublin, Frankfurt, Istanbul, Manchester, Milan and Rome. If you have the bright lights of the USA in your mind, grab an Earlybird flight to the city that never sleeps New York.
Who Can I Fly With?
Participating airlines flying to Europe via Asia include Business Class with Singapore Airlines. If you prefer to stopover in the Middle East, take a Business Class flight with Etihad. If you are heading to the USA, then be sure to check out the Premium Economy airfare deal on offer from Cathay Pacific.
2016 Earlybird Flights
Other Travel Articles You Might Like...