28 November 2014
Words by Anna Howard
Luxury holidays usually invoke images of loved up pairs sipping cocktails by the pool in some far-flung exotic location, while family holidays often involve kids in the backseat hollering cries of, "Are we there yet?"
But what if you could combine the two, without any of the hassle, right here in our own backyard?
No longer just the domain of 3-star accommodations, kid's clubs and activities can be found at even the most extravagant resorts. With so many activities on offer, you have the choice of sticking together as a family or letting the kids follow the certified guides.
These five Australian hotels are the epitome of luxury and style, yet offer loads of things to do to keep the kids entertained while you enjoy some well deserved time out.
One&Only Hayman Island - Queensland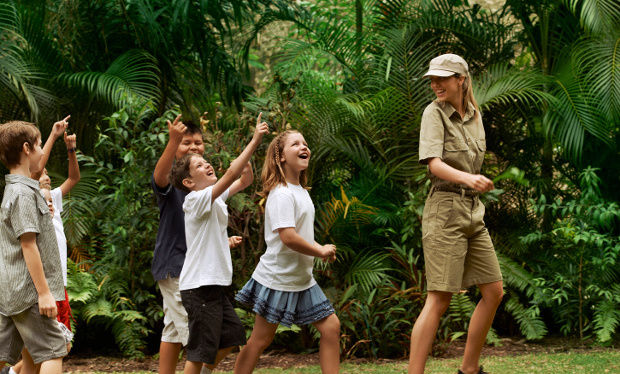 Reopening under the One&Only brand in July of this year, Hayman Island is still synonymous with high-end luxury and 5-star service, with a few extra spoils. But that's not to say there's little for the young ones to do amongst 160 designer penthouses, suites and villas, two-kilometres of beaches, five world-class dining options, expansive pools and a day spa. Along with various water sports, including windsurfing and paddle skiing, kids can join a number of tailored leisure pursuits.
During the school holidays, children aged eight to 12 years with a love for water will revel in the PADI Bubblemaker Programs. At the hands of experienced dive masters, kids will learn all the basics of diving and receive a special PADI Bubblemaker pack and certificate upon completion. On dry land, the Wildlife Encounter program offers a chance to get back to nature, and the whole family can follow the flutters along Hayman's Butterfly Trail.
Emirates Wolgan Valley Resort – New South Wales
Nestled amongst 2,800 hectares of conservancy reserve in the Greater Blue Mountains World Heritage Area, the resplendent Emirates Wolgan Valley Resort combines a spectacular natural setting with modern Federation-style splendour. Come 2015, the resort will be elevated to new heights of lavishness when it falls under the management of One&Only Resorts.
While parents indulge in all that Emirates Wolgan Valley has to offer (think heavenly pampering, outdoor activities and world-class seasonal dining), the resort welcomes children of all ages with organised activities that echo the resort's environmental ethos.
During the school holidays, Junior (under eight years) and Senior Ranger (eight years and older) programs include a variety of indoor and outdoor activities that focus on themes like bush survival, native animals and birds, adventure hikes, water worlds and more. Specialist Field Guides also offer adrenalin-pumping spins around the property in the resort's all-terrain Polaris vehicles.
Saffire Freycinet – Tasmania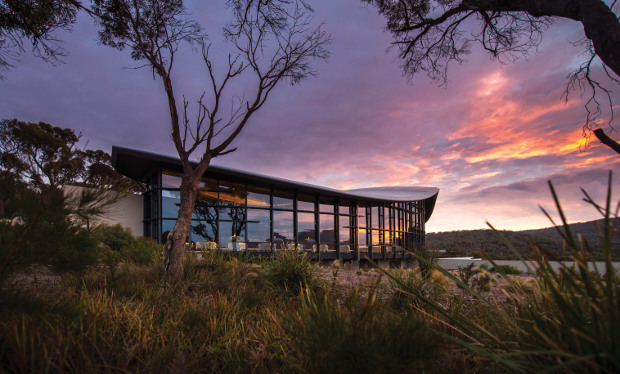 When it comes to the luxe life, few can rival the spoils of Saffire Freycinet. A coastal sanctuary on Tasmania's East Coast, the resort directly overlooks Freycinet Peninsula, Great Oyster Bay and the Hazards Mountains.
At first glance, Saffire Freycinet is predominantly geared towards romantic couples' getaways with its 20 luxurious suites, signature experiences and heavenly spa treatments, but families don't have to miss out with plenty of space to spread out and activities to keep everyone occupied.
Take advantage of the spectacular surrounds, beach games, treasure hunts, kite flying and bike rides that all await the young and young at heart. Drizzly days may call for indoor activities like crafts or puzzles, or the whole tribe can get involved in a round of Monopoly and Cluedo, or 'tennis matches' on the Nintendo Wii.
Southern Ocean Lodge – South Australia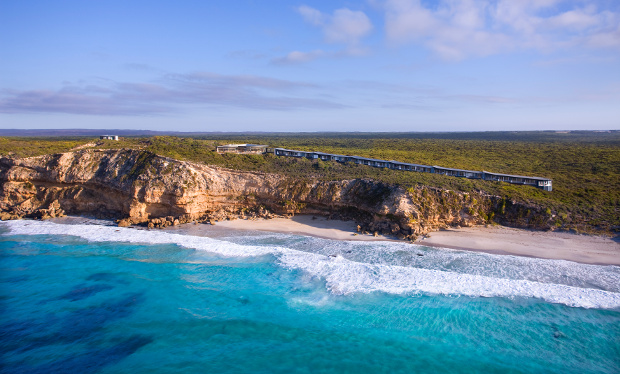 Located on a cliff top at Hanson's Bay, the Southern Ocean Lodge is a true Kangaroo Island icon. Each of the lodge's 21 suites command mesmerising Southern Ocean Views, and families will feel right at home in the lavish Ocean Premium Suite, complete with sunken living room and outdoor terrace.
Deemed Australia's answer to the Galapagos, Kangaroo Island is abundant with native wildlife, crystal clear water and unspoiled wilderness. The spectacular natural environment plays host to a staggering number of outdoor experiences, whether you're a foodie or adventure junkie.
Mum, Dad and the kids will be rewarded with signature experiences like nature walks that get up close to fur seal colonies and Cape Barren Geese. You can also take part in quad bike safaris (16 years and up), kayaking, nocturnal tours, fishing and sand tobogganing on the dunes of Little Sahara.
Cable Beach Club Resort and Spa – Western Australia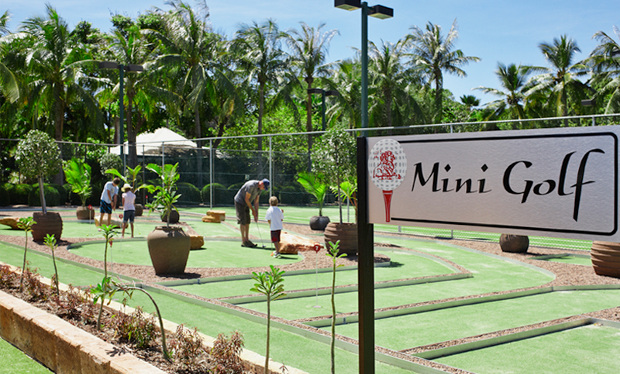 While this award-winning resort is perfectly suited to holidaying couples with its separate pool retreat and invigorating Chahoya Spa by L'Occitane, Cable Beach Club Resort and Spa also know how to bring the family fun.  
Tropical gardens surround a sprawling water playground where a waterfall cascades into the swimming pool and children splash around in the shallows. A haven for families, the area is enclosed so kids can run around without any chance of wandering off.
Along with the pool area, kids will be spoiled with an adventure playground and mini-golf course. Teens can also take advantage of the sporting courts and activities centre which features foosball and table tennis. 
Other Travel Articles You Might Like...
Talk to a First & Business Class Expert