2 December 2016
My biggest dilemma in preparing to visit Hong Kong (for business or pleasure) is where to stay – on the Island or Kowloon? Having stayed at both many times, it's always a struggle to choose.
On my latest trip, I chose to stay at Kowloon, as this is where the iconic Peninsula Hotel is located. Even better, it's in the heart of Tsim Sha Tsui, which happens to be Kowloon's shopping mecca. It's opposite the cultural centre and Museum of Art, and it is within walking distance to the Star Ferry.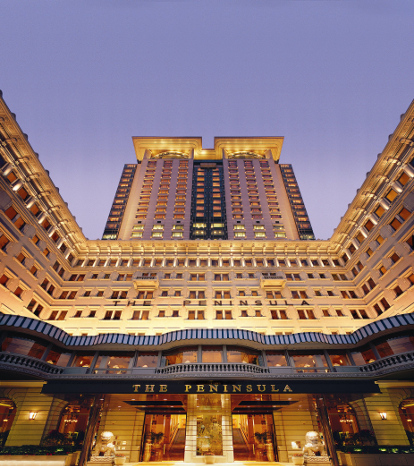 From the moment I disembarked my flight, The Peninsula's impeccable service began. I stepped into an airport buggy and was delivered to Customs. Once cleared, I was greeted by a chauffeur courtesy of the hotel to be whisked to the hotel in a Rolls Royce for a smooth and personal check-in service.
The room was beautiful, highlighted by an amazing view of Hong Kong Harbour. Featuring impeccable styling, the design is modern and crisp with traditional Asian influences. Everything within was operated by a Samsung tablet. Three are provided – one on either side of the bed and a third on the dedicated work station (complete with VOIP wireless phone system, wireless printer, scanner, copier and fax). These tablets control everything from the curtains to the lighting; air conditioning to room service. There are also touch-screen controls on the walls.
The hotel itself is a beautiful haven amid bustling Hong Kong. Every day we were warmly greeted by the service staff as we departed and arrived.
When it came to dining options, we were spoilt to say the least. There are eight different drinking and dining options to choose from in the hotel, offering up a fine dining setting with menus to match. The Peninsula also hosts an iconic high tea, which draws many weekend visitors.  I alternated my breakfasts in the morning, swapping between the serenity of the pool on level six and the Verandah restaurant on level one. Both were completely different. The pool had healthy juice and muesli options, while the Verandah tempted with an all you can eat buffet option.  
It's easy to see why this iconic hotel has won so many awards. It counts Conde Nast's Best Hotel in the World for Service at the 2016 Readers Traveller Awards. It was also named as the runner up for the Best Overseas Business Hotel. 
All images courtesy of The Peninsula Hotel unless otherwise noted.
Other Travel Articles You Might Like...
Talk to a First & Business Class Expert