6 January 2017
Spanning two continents and 35 distinctly different countries, there are few destinations that can match the sheer diversity of the Americas. From the lofty heights of Canada's snow-capped peaks to all 50 US states and on to the rich cultures across South America, there is a travel experience to thrill even the most discerning of globetrotters. Tick one, two or a few off your travel bucket list in 2017 starting with these, the top luxury getaways in the Americas.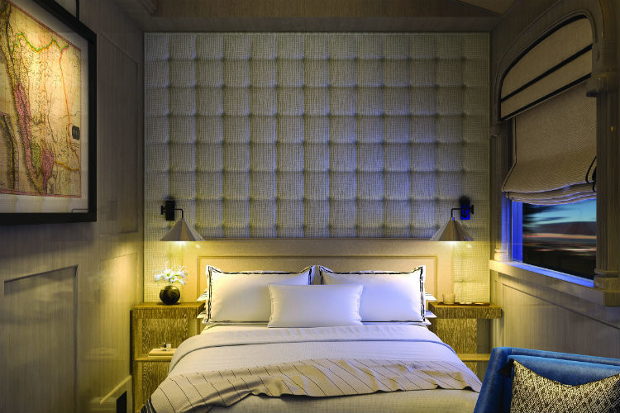 Belmond Andean Explorer, Peru
Due to launch in May 2017, South America's first luxury sleeper train will transverse one of the highest railways on earth through the mystical Peruvian Andes. Travelling from the former Inca capital of Cusco to Lake Titicaca and on to Arequipa, enjoy Peru's breath-taking scenery and abundant nature while lapping up the most exclusive experience on board. Refined en-suite cabins, an Observation Car, two Dining Cars and an open-air deck make for ultimate comfort, while hand-woven fabrics, fresh seasonal ingredients and refreshing drinks invigorate the senses. A selection of four journeys are on offer, with an overnight or two-night escape.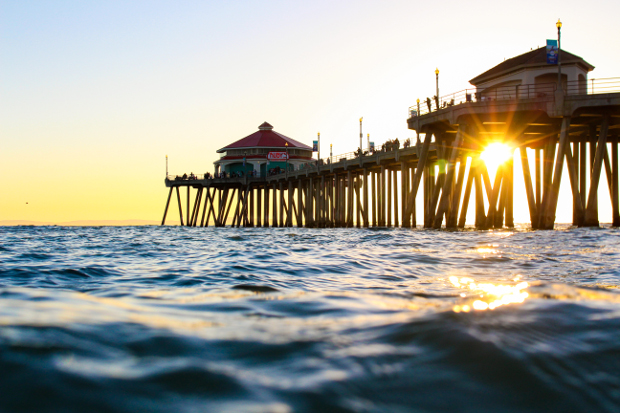 Huntington Beach, California
Huntington Beach, the quintessential Orange County experience, has never been more appealing to Australians looking across the Pacific Ocean for the perfect Californian holiday. As the birthplace of Californian surf culture, the destination is officially known as Surf City USA and hosts the USA's premier surfing event each year in July – the Vans US Open of Surfing.
With a relaxed way of life fused with contemporary style, Huntington has carved the perfect edge of cool and laidback luxury. Travellers are spoiled for choice with a range of oceanfront luxury accommodation options appealing to families and couples alike. Paséa Hotel and Spa, a new Huntington property, is a modern oasis with an unrivalled sense of coastal style where guests can indulge in exclusive luxury yet still feel comfortable with the sand between their toes.
Galapagos Cruising, Ecuador
Located over 1,400 kilometres from mainland Ecuador in the Pacific Ocean, The Galapagos Islands are an isolated archipelago of volcanic islands, a National Park and World Heritage Site. With an otherworldly landscape and a plethora of rare and endemic wildlife, the islands had a resounding impact on Charles Darwin in forming his Theory of Natural Selection.
The Galapagos' exceptional beauty, remoteness and strict travel restrictions make journeying to the destination quite the exclusive feat. All-inclusive cruises come highly recommended, with standout luxurious cruising options including the MY Grace (the restored yacht that Princess Grace sailed around in for her honeymoon) the Ocean Spray Catamaran and La Pinta Cruise Ship.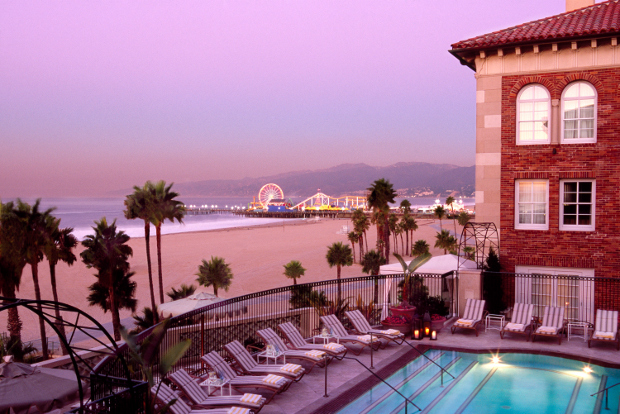 Santa Monica, California
For Southern California beachside glamour, Santa Monica never fails to deliver. Celebrities flock to Santa Monica to shop 'til they drop on chic Montana Avenue; indulge in world-renowned farm-to-table cuisine; get pampered at an A-list wellness retreat; and finally rest their heads at one of the city's iconic beachfront hotels. Those who really want to splash out can book the wow-worthy Presidential Suite at Hotel Casa del Mar, providing spectacular panoramic views of the whole coastline, a hydrothermal massage tub and complimentary access to the hotel's Audi Q7 SUV car.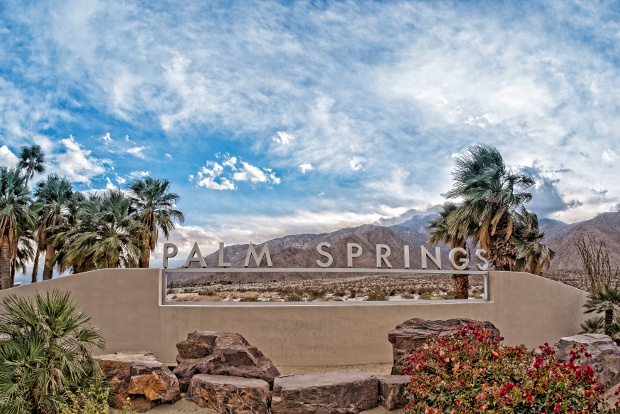 Greater Palm Springs, California
Fancy a luxury oasis getaway in the middle of the desert? Don't mind if we do! Just three hours east of Los Angeles sits Greater Palm Springs, an eclectic destination home to modernism, renowned festivals and world class resorts. As a luxury and relaxing playground for celebrities, many streets are named after Hollywood's stars, such as Frank Sinatra Drive and Bob Hope Drive. Stunning mountain views, sparkling pools and starry nights are the standard across Palm Springs' luxury accommodation options. These full service hotels with poolside dining and posh spas put the cherry on top of the Palm Springs cake.
---
Looking for more travel inspiration for 2017?
The Best Bucket List Tours For 2017
The Best Luxury Hotels For 2017
The Best Luxury Cruises For 2017
---
Buenos Aires, Argentina
If you're looking for something a bit more unique, look no further than the 'Paris of South America' and capital of Argentina, Buenos Aires. Home-grown designers, glamorised tango shows, superb architecture, mouth-watering cuisine and wines, and legendary nightlife set the scene for this European-infused Latin city. Luxury boutique accommodations such as La Faena, Mio Buenos Aires and Legado Mitico match Buenos Aires' sophisticated personality, while providing an authentic experience.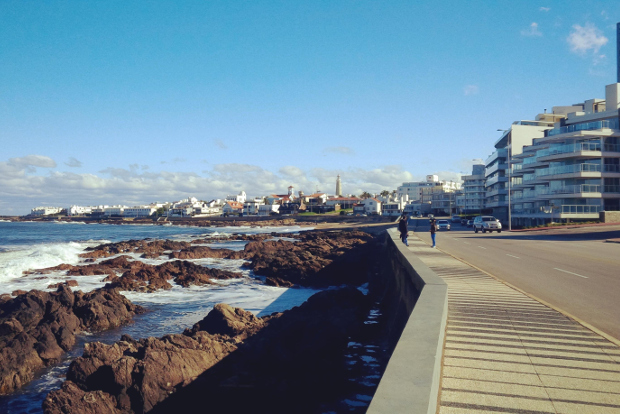 Punta del Este, Uruguay
A sleepy fishing village come chic Uruguayan Resort Town, Punta del Este is a magnet for luxury holiday makers and celebrities. A relaxed beach culture by day and party-town by night, the destination boasts golden sands, glitzy restaurants and glamorous resorts. Having been dubbed the 'Monaco of South America', Punta del Este has a range of luxury abodes to choose from, including The Chic Collection Hotels & Resorts, Serena Hotel and Oasis Collections.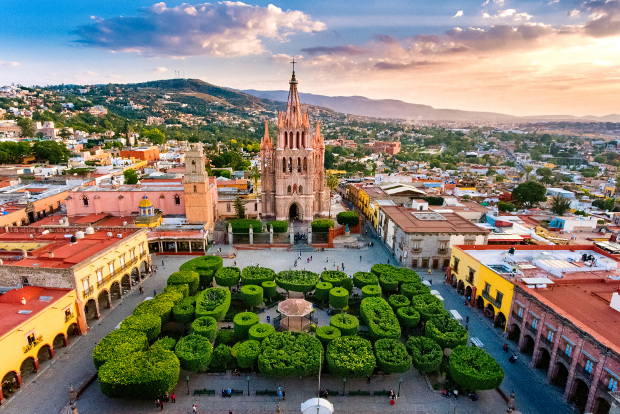 San Miguel de Allende, Mexico
Nestled in the highlands of Mexico, this gorgeous colonial Mexican town is known for its baroque Spanish and neoclassical architecture, cultural festivals and thriving arts scene. A UNESCO World Heritage Site, the downtown district boasts various mansions, a Cultural Centre, divine gardens, craft shop and art galleries. Come evening the city comes alive with an abundance of fine dining options, live music and nightlife. Plus, you can pamper yourself at one of the many luxury boutique hotels around the town, such as Nirvana Hotel or Dos Casas Hotel.
Rio de Janeiro, Brazil
Host city of the 2016 Olympic Games, all eyes the world over were on this photogenic Brazilian city last year. And with Iconic landmarks – including Sugarloaf Mountain, Christ the Redeemer and legendary beaches Copacabana and Ipanema – you simply can't go wrong here. Belmond's Copacabana Palace is the perfect luxury stay for those wanting to be within a stone's throw of the beach, while Hotel Santa Teresa provides a hip hideaway in one of the Rio's most creative enclaves. The lesser known district of Leblon adjacent to Ipanema, is one of the most cosmopolitan and affluent districts of Latin America. Its bars, restaurants and nightclubs make for a lively and invigorating nightlife experience.
Sonora Island, Canada
Located among the Discovery Islands in Canada's British Columbia, Sonora Island offers a once-in-a-lifetime experience for its guests. Accessibly by helicopter or seaplane from Vancouver, the private island is home to an all-inclusive luxury chateaux, Sonora Resort. Myriad activities and experiences are on offer – from bear tours, salmon and fly fishing and helicopter glacier tours, to stand-up paddle boarding and trekking through nature. The resort is equipped with both indoor and outdoor amenities including a conservatory, movie theatre and roof top hot tubs, while each of the themed spacious lodges provide guests with a bed of seemingly made of clouds to rest up and recharge.
Other Travel Articles You Might Like...
Talk to a First & Business Class Expert