7 October 2015
Words by Tara Young
If you feel like holidaying like a celebrity, you need to know where they go – and you might be surprised, as a lot of celebs go to more familiar places than you would think. Also don't imagine the rich and famous never darken Australia's shores – we have a couple of not-too-shabby places that are particular favourites for the well-heeled superstar.
St Tropez, France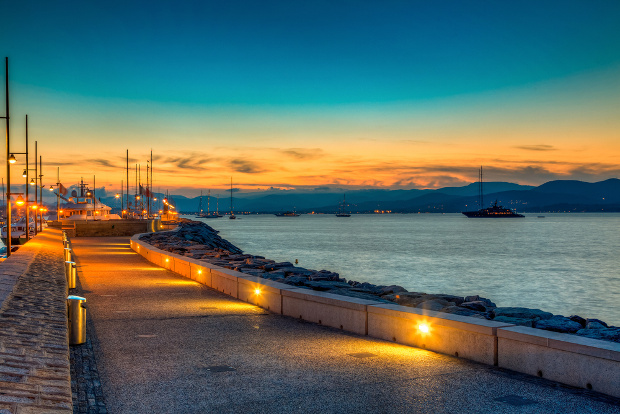 It may seem trite to include but the Cote d'Azur, the south of France's 65-kilometre stretch of coastline from Marseille to Menton, is still an exclusive retreat for the stars. Places like Club 55 at Ramatuelle are perfect for playing 'spot the celebrity'.
So, too, for the famous five-kilometre white-sand Plage de Pampelonne beach, or the Cotes de Provence vineyards and medieval village of Ramatuelle, where you might see a famous royal or two, or film star royalty such as Johnny Depp.
Ibiza, Spain
Ibiza may have been maligned as a boozy place for all-night parties but the likes of Kate Moss and Sadie Frost have partied here, thanks to the fact their good friend Jade Jagger has a palatial villa on the island. If all-night dancing is not your gig, visit the Sunset Strip, where Cafe del Mar and Mambo are the coolest joints around to sample some of the local sangria and watch the beautiful people in action.
Puerto Banus, Spain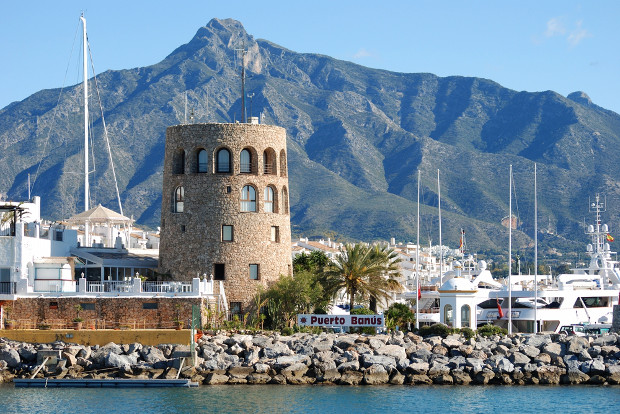 This is truly where the jet-set hang out – the Beckhams are among the famous faces who have spent time in Puerto Banus, near Marbella. The location is also home to an amazing marina, which moors some of the largest private yachts and cruisers in the world.
The Andalusian architecture, paved squares and palm-lined promenades add to the exclusive feel.
Majorca, Balearic Isles
Despite the fact that Majorca has long been the place to which sun-hungry Poms flock for their annual summer holidays, there are still lots of beautiful cultural sites to visit. The old quarter boasts tree-lined boulevards and cobbled lanes, Gothic churches and Baroque palaces, as well as designer bars and boutiques.
In the north of the island, Michael Douglas and Catherine Zeta-Jones have a superior holiday home, while model Claudia Schiffer heads to the Valle de Mossa for family holidays.
St Barths, Caribbean
Stressed-out executives and celebs such as Harrison Ford can truly wind down on this French island in the eastern Caribbean, south-east of St Martin. Surprisingly, this island features lots of lush, green, rolling hills that finish at beaches worthy of film locations, with Saint Jean the most popular.
For the foodie, Saint Jean is all about fantastic eateries and bars, plus there is great snorkelling to top it off.
Parrot Cay, Turks & Caicos
Parrot Cay is absolute 7-star luxury, located in Turks & Caicos, the northern Caribbean islands between Cuba and Haiti. Stars like Britney Spears, Barbra Streisand and Bruce Willis have all visited Parrot Cay.
The 400-hectare island offers a lot more than idyllic white, sandy, secluded beaches and crystal-clear water. There's also the Shambhala spa, with Ashtanga yoga, Pilates and meditation.
Once again, foodies can enjoy the mix of Caribbean, Asian and Mediterranean cuisines.
Maldives
The Maldives (probably one of the most photographed places in the world due to its spectacular beaches and water) is a chain of almost 2,000 tiny islands, about 600 kilometres south-west of Sri Lanka. It is a favourite of the rich and famous because of the different islands offering different experiences.
Some are small and offer snorkelling, swimming and sunbathing. Others offer spas, gyms and swimming pools. One of the bigger islands, Male, provides a glimpse of the Maldivian way of life, with its mosques, markets and narrow streets.
Tuscany, Italy
Big names come to this northern part of Italy – attracting the likes of Sting, Naomi Campbell, Keanu Reeves, Mr and Mrs Clooney, Madonna and Richard Gere.  Just like in the movies, Tuscany is full of the most beautiful Renaissance art and architecture in Florence, and boasts the medieval hilltop village of Siena, as well as sun-drenched vineyards and olive groves.
Beyond the picturesque scenery, Tuscan food, with its hearty soups, meat dishes and amazing wine – like Chianti and Montepulciano – is to be sampled for its well-deserved, world-class reputation.
Rae's On Wategos, Australia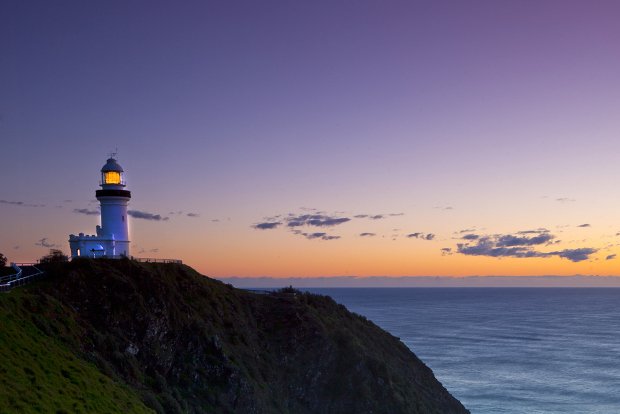 If you want to avoid a long-haul flight, you can always head to Rae's at Byron Bay. This part of northern New South Wales is famous for its gently rolling waves, natural beauty and bohemian lifestyle.
The beautiful boutique resort is just south of Byron, and you may chance regular guest Elle Macpherson, who stays at Rae's in the Ocean View Penthouse. Or you might catch a glimpse of Oscar winners Baz Luhrmann and Catherine Martin, who are fellow regulars in the Mirabella penthouse.
Other celebs, like Kate Hudson and Owen Wilson, have also enjoyed the great surf at Watego's beach and wonderful food at the renowned restaurant at the resort.
Wolgan Valley Resort and Spa, Australia
Away from Australia's Coast, the Blue Mountains, just an hour's drive from Sydney in New South Wales, offers a beautiful country resort experience. Sporting star Michael Clarke and his wife, Kyly, stayed at Wolgan Valley after their secret wedding. This beautiful resort allowed them to enjoy spa treatments, horse riding, mountain biking and wildlife treks.
Delta Goodrem is another home-grown star who has stayed here, spending time playing tennis and having candle-lit dinners with Nick Jonas.
* Images courtesy of Shutterstock
Other Travel Articles You Might Like...
Talk to a First & Business Class Expert