28 February 2018
In the Land of Smiles, one night is never enough. Feast on delicious Thai food, indulge in a few massages and shop till you drop in the best cities and islands that Thailand has to offer.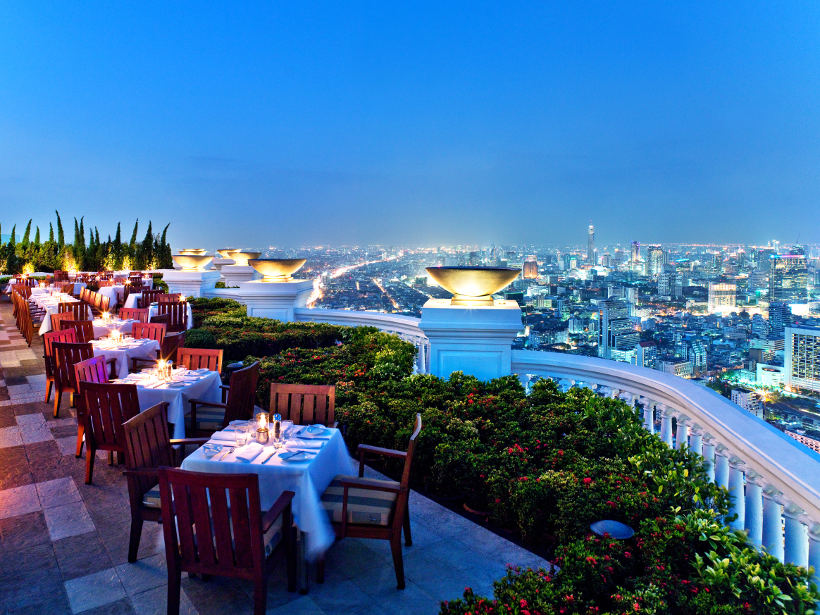 1. Bangkok
Thailand's vibrant capital is full of intriguing contradictions. Skyscrapers and ancient palaces share the same streets, while air-conditioned malls and frenetic street markets tempt and delight keen shoppers. The best meal of your life might be had at a glamorous rooftop restaurant overlooking the Chao Phraya river, or at a roadside stall where delicious chicken satay can be had for a dollar.
The Big Mango, as it's cheekily known, stimulates the senses and provides an unforgettable introduction to the beating heart of the Land of Smiles. With an estimated 8 million residents crammed into 1500 square kilometres, the best way to navigate Bangkok is as the locals do, via the public transport network.
Don't miss the opportunity to see the city from the mighty Chao Phraya river as it surges past sacred temples, historic palaces, grand Buddhas and some of the world's most fabulous hotels. Cruises depart regularly, as do the more rustic longtail boats used for exploring the canals where floating markets sell everything from kiwifruit to kitchen knives.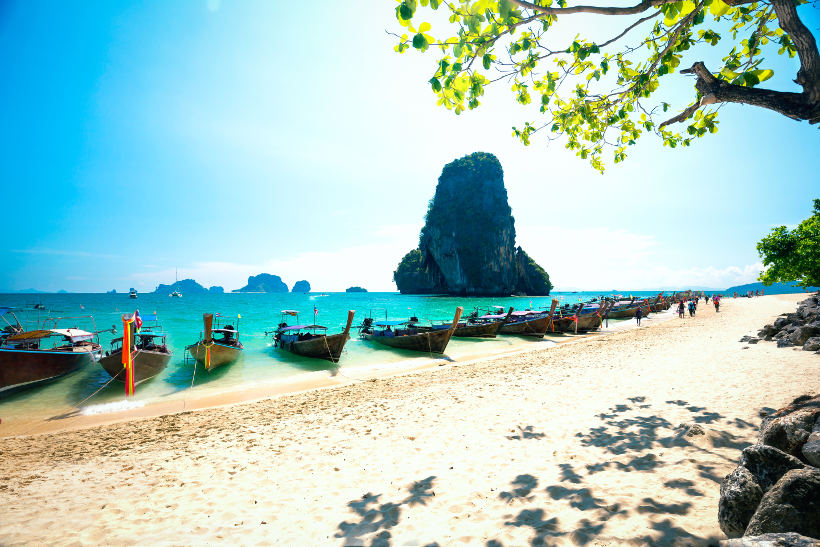 2. Phuket
Thailand's largest island is a lush, forested jewel floating in the Andaman Sea. Blessed with 30 popular beaches, it has developed into a powerhouse tourist destination of superb resorts, healing spas and top restaurants. Popular for its watersports, sailing, beach clubs and party atmosphere, Phuket also offers pockets of tranquility.
If you're seeking the perfect postcard scenes of white sand, blue sea and shady palm trees, head to the north of the island, from Surin Beach onwards. Luxurious hotels here are where you might expect to bump into visiting celebs.
For sunset views that will make your Instagram followers green with envy, settle in at a bar or beach along the west coast. It would be hard to find better than the views from Baba Nest, at the gorgeous Sri Panwa resort.
Phuket has a fascinating Sino-Portugese history, best explored along the streets of Phuket Town, where colourful old shophouses are now home to boutiques and restaurants. Treat yourself to some traditional Nyonya-style cuisine, an interesting and delicious take on the better-known Thai food staples.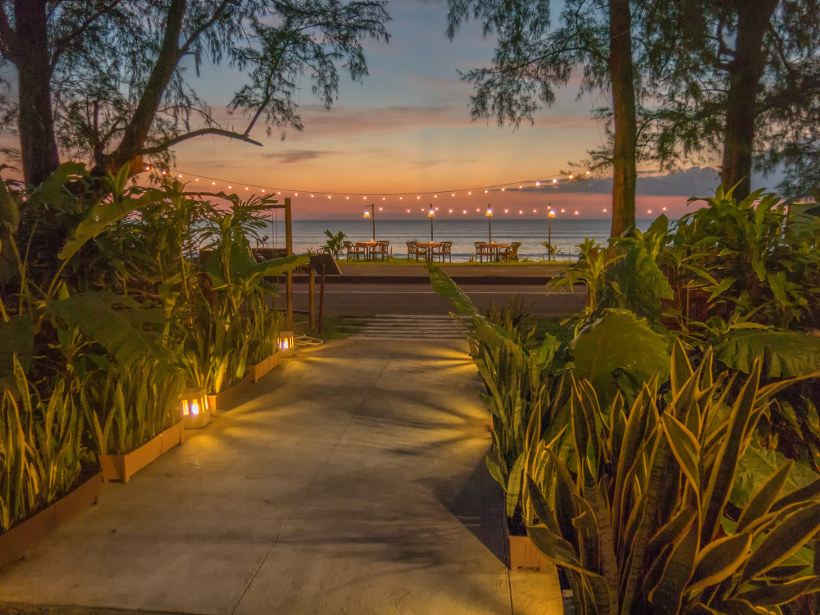 3. Khao Lak
Just 100 kilometres north of Phuket but a world away, Khao Lak is a window into a quieter, more tranquil Thailand, where visitors can experience a taste of the Kingdom's traditional lifestyle.
Devastated by the 2004 tsunami that swept through South East Asia, the beachfront community has recovered and relies heavily on tourism for its livelihood.
In between dips at secluded beaches or dining at one of the excellent family-run restaurants, do make time to visit the International Tsunami Museum and memorial park.
Popular with divers, and beloved by family travellers for its tranquil, safe atmosphere, the peak time to visit Khao Lak is from November to April. High-end resorts include the near-faultless Sarojin, a luxe property on the beach with an award-winning spa.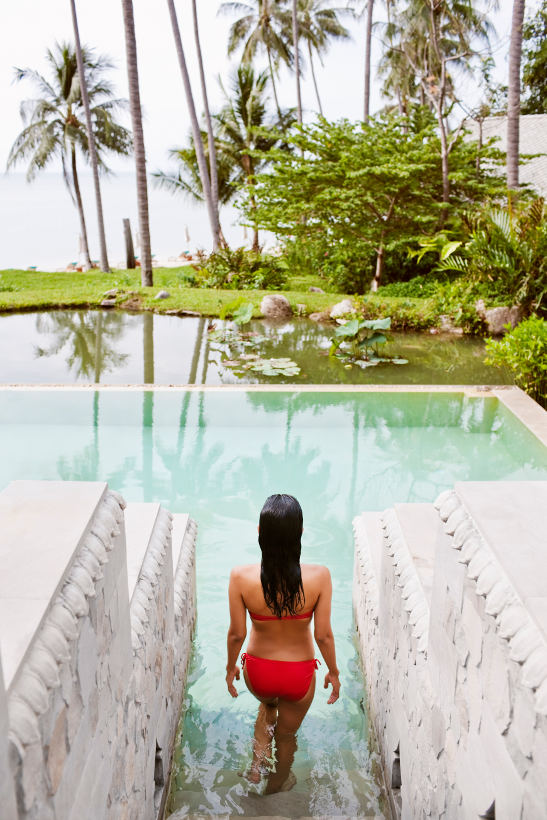 4. Samui
Our pick for island style, luxury resorts and healthy spa retreats, Koh Samui boasts year-round sea temps of 29 degrees Celsius.
The spa capital of Thailand, here you'll find some of the best spa resorts in the world, including Kamalaya, Absolute Sanctuary and Banyan Tree Samui. Whether your focus is detox, weight loss, fitness or simply a desire to unwind and have lots of lovely massages, there's a resort for you.
The island is easy to get around, with villages connected to a ring road. Many visitors choose to rent a car or motorbike so they can explore at their own pace.
At busy Chaweng Beach on the north-east coast you'll find powder-white sand, resorts for every budget, plenty of bars and nightclubs, and shopping that runs the gamut from night markets to ultra-modern air conditioned malls. The atmosphere is more low-key and local in Bophut, where a fishing village offers some of the freshest seafood you'll ever eat.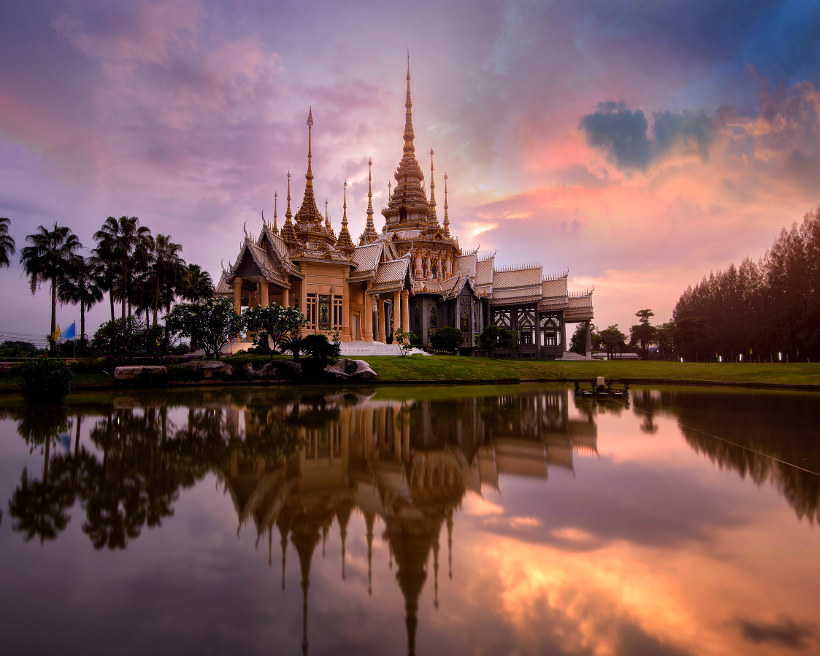 5. Chiang Mai
Chiang Mai boasts the best of the Bangkok experiences - the markets, the malls, the fabulous food, the beautiful ancient temples - with an added layer of charm and cultural heritage thanks to its 700-year Lanna history. The city is famous for excellent Thai massage (known as yoga for lazy people), a fantastic way to relax, stretch and improve circulation. Chiang Mai is surrounded by lush green mountains and rivers, making this a popular destination for hikers, cyclists and river-rafters.
Increasingly, what sets Chiang Mai apart from other Thai cities is its thriving arts scene. In the Nimmanhaemin district, galleries of all sizes have opened to display the works of local artists. Expect to find handmade jewellery, ornate furniture, bold and beautiful paintings, breathtaking photography and delicate works on paper at Gallery Seescape and Gongdee.
Stylish locals and expats love the trendy cafes and boutiques lining the laneways of Nimman, as it's known. At the end of 2015, Nimman finally got the gorgeous all-suite boutique hotel it deserves, when Akyra Manor Hotel opened its doors. An art-focussed property, the hotel features animal sculptures throughout its public spaces, sells artisanal wares in its curated gift selection and will happily arrange a guided tour of local galleries.
Other Travel Articles You Might Like...
Talk to a First & Business Class Expert