6 January 2016
Words by Carlie Tucker
When thinking of luxury in the USA, you may be picturing the celebrity life of Los Angeles or the high rise hotels overlooking New York's Central Park. Maybe even Miami's sultry beaches. But with 50 different states calling to globetrotters from all corners, there are more than a few hidden luxury gems to be uncovered.
Whether you're after the rustic beauty of a mountain lodge or the pastoral pleasantries of a historic bed and breakfast, here are a just few USA luxury options off the traditional travel trail.
Wyoming
Way up in the mountains of the western United States sits the little town of Jackson, Wyoming. With a population of roughly 9,500 and an area of approximately 7.6 square kilometres, this is the definition of small town living. But what Jackson lacks in size, it more than makes up for in mother nature's bounty. 
It is surrounded by the jagged peaks of the Teton Mountain range. By winter, it's a ski-lovers haven with fresh snow and swanky resorts. It also plays home to the National Elk Reserve, which means elk herds numbering in the thousands stroll to the outskirts of town to hang out from December through April. Of course, tours of the herds are available, by horse drawn sleigh rides no less. 
Through the summer, it's a outdoor adventurer's playground. There are hiking trails galore, or cool off in the bluest of blue waters of Jackson Lake. White water rafting down the Snake River, biking, boating, horseback riding and scenic flights are all abundantly available. Of course, if you're hoping to slow things down, the town is also known for its shopping and dining precinct centred on the town square, from the famous Silver Dollar Bar to the upmarket boutiques selling handmade western wear.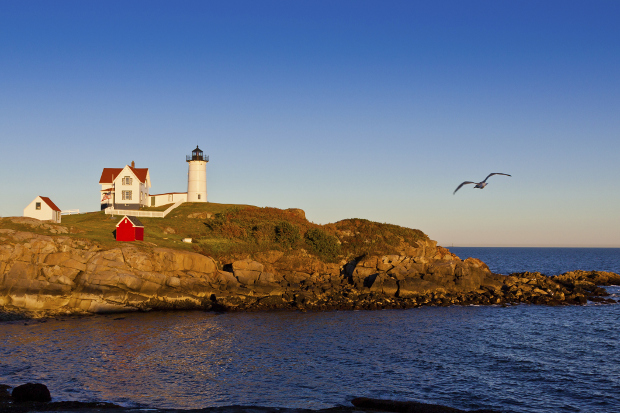 Maine
Most people that travel to the east coast of the USA head straight to New York, but it's worth heading a little further north. Maine sits at the tippy top of the nation, sharing its border with Quebec and New Brunswick. It's the largest state in the New England region and as such, charms with a mix of small towns seemingly straight out of the pages of a storybook.
The York Harbor region is a local favourite that beckons through the summer months. York Beach offers up a stretch of golden sand that begs swimmers to stay awhile, while the northern reaches of the area are peppered with grand historic hotels – the remnants of its role as a premier seaside resort through the 1800s.
It's entirely possible to send your holiday sipping lime rickeys and enjoying the seaside breeze from your room, but why not embark on a journey to delve a little deeper into the region? Lobster and lighthouse tours are worthy day trips, or test your skills at the prestigious golf courses and hiking trails.
There are also plenty of historic landmarks to explore. Take in a show at the historic Ogunquit Playhouse or view the opulence of the Decorators Show House. This 1974 Georgian Colonial features multiple spaces decorated by the region's most talented designers.  
---
Looking for more luxury outside the box? 5 Unique Adventure Holidays For Luxury Travellers
Or more USA Travel Ideas? Luxury USA The Family Way
---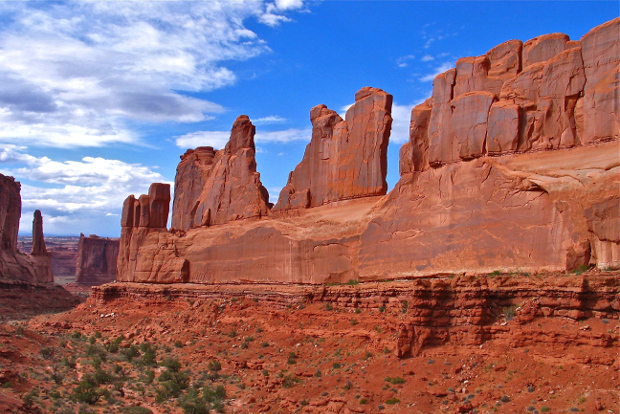 Utah
Sometimes it's worth getting off the grid for a true holiday with absolutely no distractions. Utah specialises in such holidays, whisking tired travellers well and truly off the beaten path, with secluded 5-star resorts hidden in pockets of the beautiful desert landscape. Imagine waking up every day to sun-painted plateaus and finishing every night under a blanket of slivery stars.
Suitable for year round enjoyment, these escapes are miles from the nearest town and invite guests of all ages to simply relax. With all the trappings expected of the world's finest resorts, you could choose to spend your days luxuriating in the amenities provided. Let your troubles melt away with an onsite spa treatment or enjoy the sun from a poolside lounger. Your days can be filled with as much or as little as you like.
If you do decide to take a more active approach, resorts such as Sorrel River Ranch Resort & Spa and Amangiri offer access to plenty of offsite activities. What better way to experience the majesty of the land than an early morning hot air balloon ride over such natural landmarks as Lake Powell, the Vermillion Cliffs and Arches National Park? And that's just the beginning. Horseback riding, hiking, national park experiences and much more are all at your fingertips.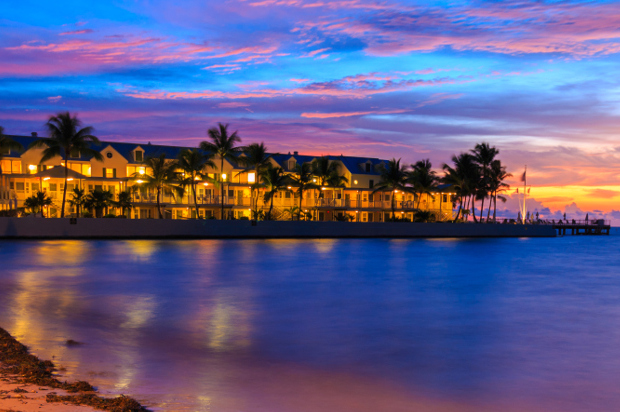 Florida
Sure Miami calls to holidaymakers from across the globe with a heady mix of beaches and nightlife, but there is more to Florida than this charismatic city. If you'd like to soak up all the beach life and skip the crowds, you may want to check out quirky Key West.
This little island sits approximately halfway between Florida and Cuba and is most famous for being Ernest Hemingway's old haunt. In fact, one of the major highlights of this destination is the famed author's old home. Now a museum with expansive gardens, you can still see how he lived with many of the original furnishings still adorning the home. Of course that is just the tip of the notable names iceberg as the likes of Tennessee Williams, Robert Frost and Elizabeth Bishop also found inspiration in this tiny island.
If you get your fill of following in the footsteps of celebrities past, Key West dazzles with a delightful mix of Cuban and Bahamian cultures, architecture, beauty and outdoor fun. You need only choose from an array of luxury resorts fronting the blue ocean waters and dive in to the offerings at your doorstep. Test the waters (literally) with a snorkelling session or dolphin encounter, or charter a boat for some deep sea fishing.  Unwind at one of the many spas or throw the holiday budget out the window with a shopping stint.  Then finish it all off with a private sunset sailing experience. 
Images courtesy of Getty
Other Travel Articles You Might Like...