30 September 2015
Words by Rory Ross
The Waldorf Astoria hotel group has launched a new Driving Experience package. For a hefty sum, you can drive off in three supercars – a McLaren, a Ferrari and a Porsche – and floor it along a preset itinerary of turns, twists and straights, supervised by a professional racing driver.
After a successful pilot in the United States last year, Waldorf is taking the Driving Experience worldwide, alighting at 12 hotels throughout the calendar year. The pilot showed that the experience was popular among existing owners of supercars who were anxious to 'have a go' at comparing three marques on the open road. It's not just toys for boys, either: women have so far accounted for the majority of clients.
I was invited to sample the programme in the United Arab Emirates. At my disposal were two Ferrari 458s, a McLaren MP4-12C and a Lamborghini Huracan. Didier Theys, twice winner of the Daytona 24 hours race, supervised. When the driving experience becomes available in the Emirates this year, Theys will step aside for Vanina Ickx, touring car racer.
"This is not racing," cautioned Theys. "We must abide by the law. Let's go. And avoid hitting the curbs!"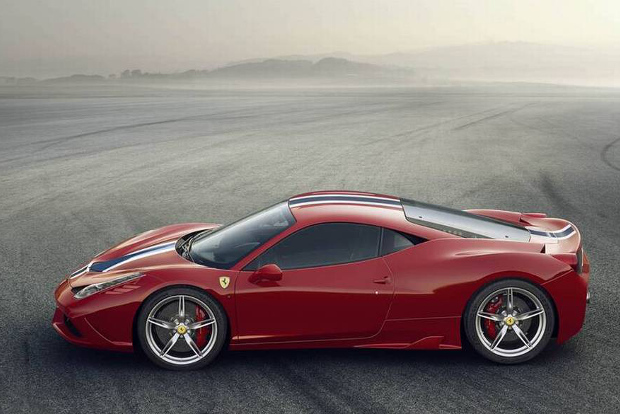 Strapping myself into a Ferrari, I confronted what looked like the flight deck of Concorde. With a growl, the 4.5-litre V8 engine fired up and our convoy set off, four pieces of overpowered kinetic sculpture, on a journey to the heart of the desert.
The Dubai skyline resembles a bar chart of soaring and plummeting wealth but the Burj Khalifa, the world's tallest building, stands out like a heart attack on an electrocardiogram. Jan Moenkedieck, general manager of the Waldorf Astoria Dubai, waved me off, claiming: "Dubai is where the impossible is explored, then ignored, but done anyway – like pumping concrete 830 metres up to build the Burj Khalifa!"
Tiptoeing through Dubai's traffic, I felt the drivers of sundry Toyotas and Hyundais eyeing me as I simulated a studied air of indifference. Soon, the Dubai A-to-Z gave way to open motorway, flanked by dunes. Animal instincts took over.
It was time to unleash the beast. A feather touch on the throttle, and my stomach was left on the road 400 metres behind me. As highway infrastructure hurtled towards me like the warp scene from Space Odyssey, the traffic on rival carriageways flashed past in a blur, seemingly flat-out in reverse.
The speed limit here is 120km/h – and the police in Dubai enforce it with their own 'superpanda' fleet. This year, they added a BMW i8 plug-in hybrid to their stable of pumped-up crime-busters, including Bentleys, Ferraris, Aston Martins and Lamborghinis. Supercars are the law in the Emirates.
We zoomed north-west, entering the neighbouring Emirate of Ras Al Khaimah, destination for adventure, nature and 'dune-bashing'. The faintest outline of Jabal Al Jais, the highest mountain in the Emirates at 1,900 metres, loomed through the haze. We left the main road and wound along a dried riverbed.
Dodging pot holes, goats and sleeping policemen, we passed biblical settlements and began to climb. The scenery was spectacular: a millefeuille of layered rock tortured into whorls and forced upwards at tipsy angles by seismic trauma.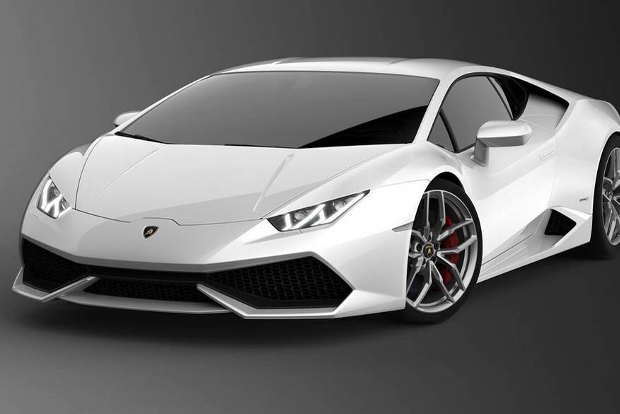 Next up, an orange Lamborghini Huracan. Pitiless, twitchy and almost begging to be floored, it was a real handful. The higher we climbed, the tighter the road coiled.
I descended in the 12C. This is the first car that McLaren designed and built wholly by itself. Smooth, balanced, quiet (being a twin-turbo, the engine is muffled), slightly understated and totally convincing around corners, this car wraps speed, comfort, power and drivability. This was my favourite.
Is a supercar an authentic way of seeing the Emirates? Yes, for three reasons. First, Emiratis partly define themselves by their cars, symbols of freedom, wealth and status. In the land of the thawb, the locals wear cars like clothes.
You see this in the pay-and-display iconography of pumped-up rides, velvet-swathed exteriors, foil-wrapped bonnets, exotic paint jobs and Swarovski sparkles. Many locals would choose a supercar over a luxury flat, and with good reason. In the dry desert, a supercar holds its value, whereas the pace of development in the Emirates means that a luxury flat might tomorrow be blotted out by something more fabulous. 
Second, petrol is cheap: about 70 cents a litre. Third, the landscape suits supercars. There's little to distract you besides rock, dunes, palms and pylons. So the Emirates offer a 'pure' driving experience.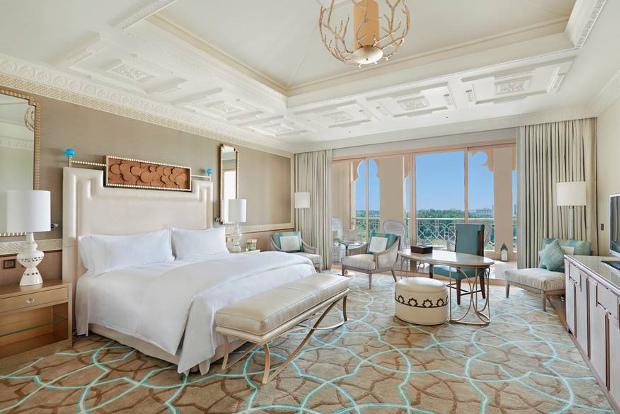 Arriving at our terminus, the palatial and sumptuous Waldorf Astoria planted on the beach at Ras Al Khaimah, I felt a twinge of regret. Supercars can be a lot of fun – and if you believe that the best way to travel is to keep moving, they are ideal.
* Waldorf Astoria Driving Experiences, which run until early December in the US, Europe and the UAE, cost from about  $A1,950 a person, excluding accommodation and flights. Waldorf Astoria Dubai Palm Jumeirah has doubles from $A780, including breakfast. Waldorf Astoria Ras al Khaimah has doubles from $A650, including breakfast.
This article was written by Rory Ross from The Daily Telegraph and was legally licensed through the NewsCred publisher network.
Other Travel Articles You Might Like...