2 September 2015
Words by AFP Relaxnews
The bustling metropolis of Seoul, South Korea has topped a new survey ranking the luxury travel destinations that attract – and retain – wealthy tourists the longest.
For the 2015 Luxury Travel Index, prepared by technology and booking company Switchfly, analysts looked at the average length of stay that affluent travellers spend at top destinations around the world.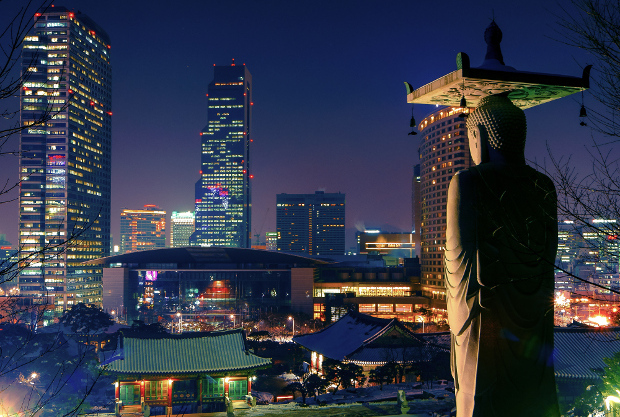 And while the list of 15 destinations is dominated by European cities and islands, the top spot goes to the South Korean capital, where wealthy travellers spend an average of 13 days shopping, eating and sightseeing – and dropping their money.
After Seoul, Dubai and Milan round out the top three spots.
The list, which is meant to serve as a snapshot into the travelling habits of tourists who fly first class and sleep in five-star hotels, also shows that interest in the Americas for deep-pocketed travellers is weak: The only two destinations to crack the list are Sao Paulo and Miami.
Here are the luxury destinations where wealthy travellers choose to spend the most time – and money – according to Switchfly, which powers booking and loyalty redemption programs for leading international hotel brands:
1. Seoul, South Korea (13.0 days)                                 
2. Dubai, UAE (12.7 days)
3. Milan, Italy (12.3 days)
4. Athens, Greece (11.5 days)
5. Singapore (11.1 days)
6. Frankfurt, Germany (11 days)
7. Sao Paulo, Brazil (tied 10.6 days)
7. Hong Kong, China (tied 10.6 days)
8. Bali, Indonesia (10 days)
9. Lisbon, Portugal (9.7 days)
10. Tokyo, Japan (9.6 days)
11. Crete, Greece (9.2 days)
12. Mykonos, Greece (8.7 days)
13. Rome, Italy (8.5 days)
14. Miami, Florida, USA (8.3 days)
Copyright AFP Relaxnews, 2015.
This article was from AFP Relax News and was legally licensed through the NewsCred publisher network.
Other Travel Articles You Might Like...