30 October 2015
In days gone by, if the wealthy had an attack of the vapours, they would head to a spa town – named after the Belgian town of Spa – to 'take the waters'. From Roman baths to spas to the stars, the upper crust would soak in warm springs while cash-rich convalescents consumed mineral-laden cocktails. Here's where you can make like the gentry and experience the "healing waters" for yourself.
Bath, England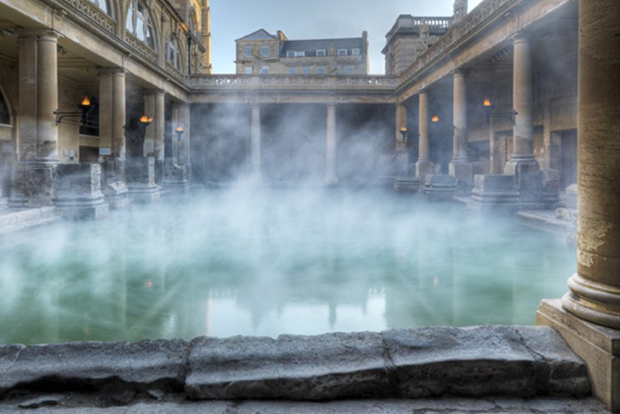 Image courtesy of visitBath
In Bath, now a designated UNESCO World Heritage Site, you can visit the Roman-style temple and bathing complex built around 70AD. There is also an audio guide narrated by comic writer Bill Bryson to fill you in on all things Roman. Take a sip of the spa water (be warned, it's an acquired taste) in the Pump Room. If you want to take a dip, visit the modern Thermae Bath Spa, where you can relax in thermal waters that have sustained the gentry for centuries. In Georgian times, sedan chairs would carry invalids direct from the bedroom along Bath's lanes to take the waters. Much faster than a carriage, what?
Stay: Macdonald Bath Spa Hotel for four-poster beds, rolling lawns and Georgian architecture.
Daylesford, Australia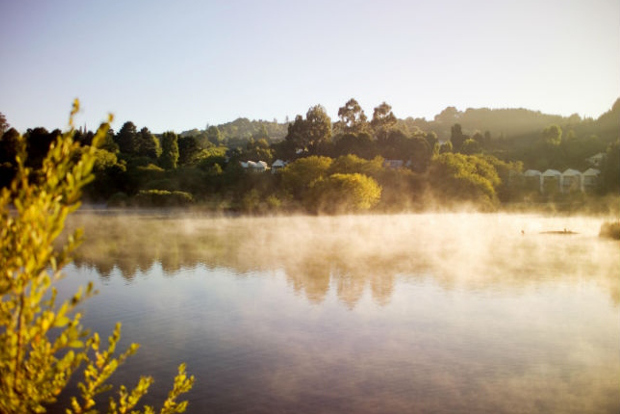 Image courtesy of Lake House
Australia's own healing waters can be found in Victoria's Daylesford – which stands shoulder to shoulder with another spa town, Hepburn Springs, a day-trip away from Melbourne. Between them, they have 72 'health-giving' mineral springs and more than 30 spas, wellness retreats and healing centres. And if you feel you need a little extra pampering, there's plenty in the way of massages, body wraps, acupuncture and aromatherapy salts to make your stay as rejuvenating as possible. The Hepburn Bathhouse & Spa has been around since 1895, drawing mineral waters directly from the source, but there are plenty of other day spas from which to choose.
Stay: Lake House Daylesford for culinary excellence and the state-of-the-art Salus Spa.
---
Prefer a private soak? Bathing Beauties - 5 Gorgeous Luxury Hotel Bathrooms
Indulge your every whim: Finding Your Balance - The Best Spas Around The Globe
---
Rotorua, New Zealand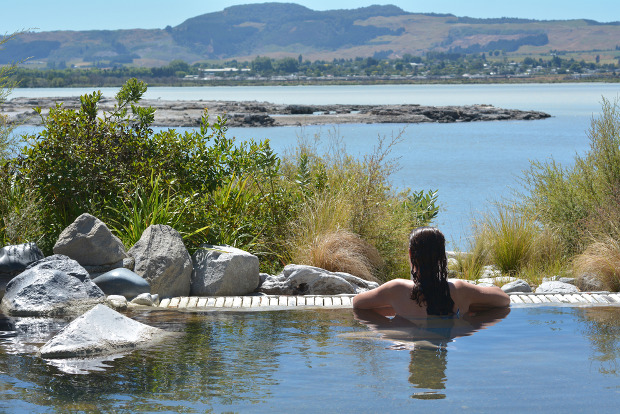 Image courtesy of Shutterstock
At this hot spot on the North Island, you can enjoy a mud bath or sulphur spa under the stars at Hells Gate – New Zealand's only outdoor mud bath, traditionally used by Maori to ease joint and muscle pain. The black mud is said to be good for arthritis; white mud for burns; and grey as an  exfoliant. Or try the lakefront thermal spa experience at the Polynesian Spa on Lake Rotorua; or take a 15-kilometre trek to Hot Water Beach on the southern shore of Lake Tarawera, where you can dig into the sand and create your own steamy spa. The therapeutic waters at the Polynesian Spa were used for centuries by local Maori, and Europeans began to catch on in the late 1800s. They are even said to have been visited by Mary MacKillop in 1902, who claimed an improvement in her rheumatism.
Stay: Princes Gate Hotel for High Tea and roaring fireplaces.
Palm Springs, USA
Image courtesy of Shutterstock
Health tourists first cottoned on to Palm Springs in the early 1900s for its dry heat. It later became a Hollywood playground, attracting the likes of Frank Sinatra and his Rat Pack, as well as Lucille Ball. These days this California desert oasis even has its own Walk of Stars, featuring 300 notables who have made their mark. And it's a magnet for architecture aficionados – the city is known as the Mecca of Modernism – musicians and artists. Head 15 minutes into the foothills of Joshua Tree National Park, overlooking Palm Springs, to Desert Hot Springs, where healing mineral water feeds 22 mineral spa resorts. You can soak in it (good for circulation and metabolism) and even drink it (the underground cold water springs, that is).
Stay: Hyatt Regency Indian Wells Resort, Spa & Villas for desert ambience and a championship golf course.
Other Travel Articles You Might Like...
Talk to a First & Business Class Expert