17 July 2015
Words by Carlie Tucker
Chances are luxury seekers don't picture thick pine forests, rugged peaks or the crystal clear depths of mountain rivers and lakes when doing a Google search for their next far away escape. Though, there's luxury to be found in the world's wilderness areas. In fact, these remote escapes serve up luxury at its finest with exclusive experiences and a sweep of untouched views that stand among the best in the world.
Proving that getting back to nature doesn't always mean roughing it, here are nine of the world's best luxury wilderness lodges.

Image courtesy of elevenexperience.com
Chalet Pelerin – Le Miroir, France
If you thought chalets were only for winter, think again. These rustic lodges are a perfect option for year round fun, with many of the world's best located through Europe's mountain ranges.
Chalet Pelerin in France is a 5-star stay that expertly blends traditional elements with luxury detailing. Think stacked stone fireplaces and rich wood panelling accentuated by plush upholstery, warm furs and decadent furnishings. To further ensure your absolute comfort, a stay comes complete with on-site spa facilities, bespoke itineraries and a private chef and sommelier.
The Point - New York, USA
Previously the summer camp of American royalty, The Point has effortlessly transitioned into a luxurious wilderness lodge that provides a unique staying experience in the midst of the picturesque Adirondack Mountains. Constructed from native timber and stone, it combines a series of eleven cabins that combine all the trappings of 5-star amenities with timeless rugged beauty.
Beyond the resort, the Adirondack Mountains invite year round exploration with such activities as ice skating, cross country skiing, hiking, horseback riding and grand crackling fires through the night.
Royal Malewane – Hoedspruit, South Africa
Situated in the Greater Kruger National Park, the Royal Malewane is a private luxury safari lodge that emphasises a bespoke experience in South Africa. It caters to a maximum of 20 guests with six decadent rooms, two private suites and their self-contained Africa House – each offering its own private pool overlooking the native bushland.
In addition to premium fittings and finishes, guests can enjoy a revitalising treatment at The Waters Of Royal Malewane Bush Spa, or escape the lodge for a once-in-a-lifetime safari experience provided by expert guides.
Blanket Bay – Queenstown, New Zealand
New Zealand is known for its spectacular remote lodges that define luxury experience across the North and South Island. Blanket Bay happens to epitomise everything these unique stays are about. The rustic design of this wilderness retreat rivals the splendour of its incredible alpine surrounds, while providing guests with lush interiors from which to admire the views.
If you're not content to just look, get out and do with a sweep of activities on offer from the hotel. Be as adventurous as you like with everything from wine trails and fly-fishing all the way up to heli-skiing and skydiving.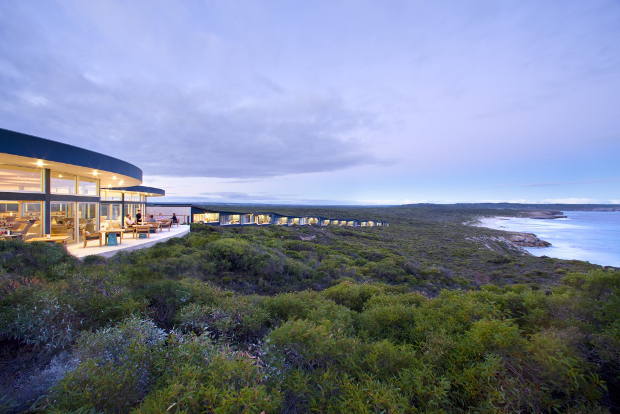 Southern Ocean Lodge – Kangaroo Island, Australia
Perhaps one of Australia's most beautiful destinations, Kangaroo Island is a slice of Mother Nature's best work preserved to maintain the unique beauty of this idyllic escape. There's no better way to experience it all than at the Southern Ocean Lodge. With a significantly small footprint, this unique lodge was designed to coexist with the land, offering a striking design that maximises on incredible Southern Ocean views.
Standing apart from traditional wilderness lodges, the Southern Ocean Lodge utilises sleek, modern design across its 21 suites accentuated by such luxury inclusions as 'produce to plate' dining experiences, The Southern Spa and an inclusive Kangaroo Island experience with daily personalised itineraries.  
Nimmo Bay Wilderness Resort – British Columbia, Canada 
Hidden deep within the wilderness of British Columbia, Nimmo Bay is only accessible by air or boat. Perched between thick pine forests and deep blue waters, it was not only built without impacting the surrounding wilderness, but it continues to operate in sync with its natural environment. The resort caters to just 18 guests with nine inter-tidal chalets.
Perhaps one of the best aspects of this incredible lodge is the array of once-in-a-lifetime experiences at your doorstep. From paddle boarding past colonies of sea lions to crossing the icy surface of ancient glaciers, this escape will impress even the most seasoned of travellers. What's better is that you're guaranteed to be the only person for hundreds of miles.  
Saffire Freycinet – Tasmania, Australia
Showcasing the spoils of the Tasmanian landscape, Saffire Freycinet is an architectural delight overlooking the Freycinet Peninsula. Drawing inspiration from the land that surrounds it, this unique lodge incorporates timber, stone and leather to create a visually engaging design and tactile experience.
The indulgent accommodation is matched by the equally impressive set of experiences on offer to create a completely unique stay that will not be found anywhere else on earth.  Choose from Complimentary, Signature and Third-Party activities, ranging from vine and wine adventures to the Wineglass Bay By Water experience.  
The Resort at Paws Up – Geenough, Montana
If you're after wide open spaces, you can't get any better than Montana in the US. The Resort at Paws Up sits on 37,000 acres in the heart of the Blackfoot Valley surrounded by the Flathead National Forest. Guests are invited to choose between luxury tents and cabins when booking a stay, each well-appointed with all the trimmings expected of a 5-star stay.
In addition to be a little slice of luxury in the middle of the wild, this happens to be a working ranch. Guests are invited to participate in various related activities, including cattle drives and carriage rides. Of course, you can always fill your time with other activities such as horseback riding, river rafting and archery to name a few.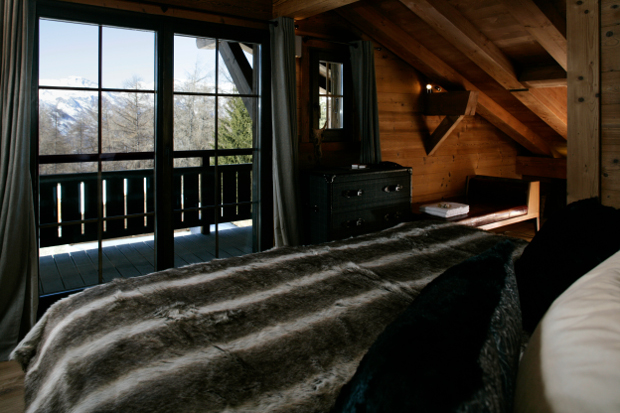 Hidden Dragon Chalet – Veysonnaz, Switzerland
Accessed by private road in the heart of Les 4 Vallees, this alpine lodge is a demonstration in superior wilderness accommodation. Fusing traditional chalet elements with Japanese-inspired design, it aims to provide guests with an all inclusive luxury experience. Along with six large bedrooms, it offers up an array of extra amenities to assure your absolute comfort. This includes a cinema, spa facilities, library and private chef.
With access available throughout the year, the Hidden Dragon is a perfect base from which to enjoy the experiences of this wonderful location. Ski holidays are a given, but you can also enjoy it through the summer months on a golf holiday or yoga retreat. 
Other Travel Articles You Might Like...