You Haven't Experienced Luxury Until You've Stayed At This Magical Kingdom In The Desert Near Abu Dhabi
29 March 2019
Believe me when I say you have not experienced anything close to luxury until you've stepped foot inside Qasr Al Sarab Desert Resort by Anantara - we're talking next level absolute multi-sensory luxury. This five-star hotel is set among the swirling sands of the Rub' al Khali desert in Abu Dhabi's Empty Quarter.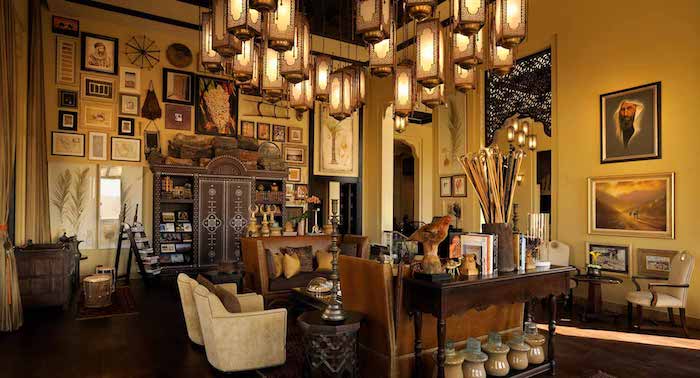 Getting There
The drive from Abu Dhabi takes just over two hours and most concise way to describe seeing the resort rise from the sand in the distant is 'spine-tingling'. It is the closest one can get to experiencing a mirage except that this desert castle is in fact real. After all Qsar Al Sarab does translate to Mirage Palace. The saffron coloured stone compound looks like something from a movie set both in style and in stature. A mesmerizing vision of grandeur, especially as you cross the bridge that leads to the front entrance.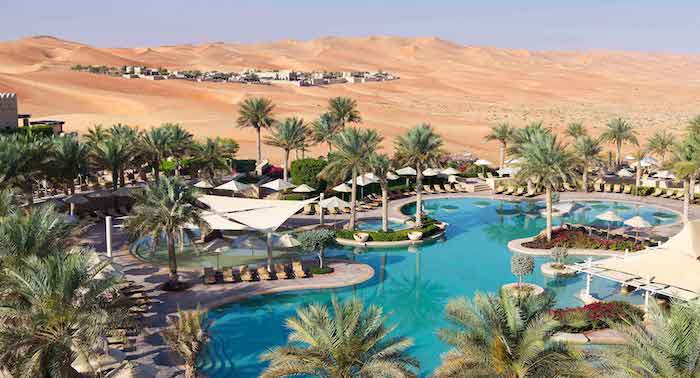 The Amenities 
The hotel boasts 204 rooms, villas and suites, four dining options, a fitness centre, a spa, a swimming pool and a tennis court. But those are just the sparkly side acts to the main show which is the orange glow of the sunset that casts over the undulating sand dunes.
Adding to that incredible sunset vista are the exciting sightings of the elusive but present desert wildlife like gazelles and camels, making for a magical whole new world - to quote Aladdin.
Activities
Those animals are even easier to spot when embarking on a dune bashing expedition, via reinforced 4WD vehicles, further out in some of the more vertiginous dunes of the world's largest uninterrupted sand mass, the Rub Al Khali (Empty Quarter). And, of course, no dune bashing trip would be complete without some sand boarding.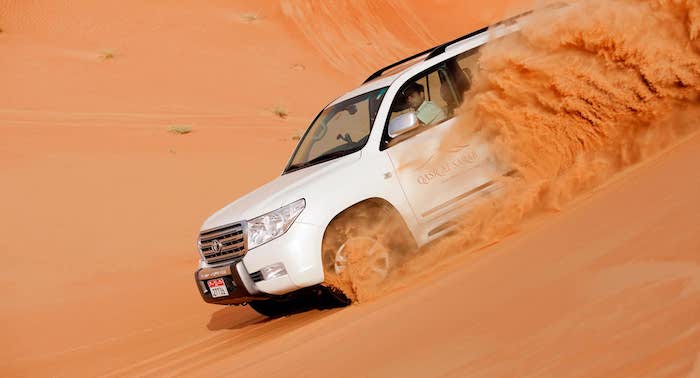 Dining
To wash away some of that sand you of course can't go past the luxe Arabic Hammam Spa offered in the resort's Anantara Spa. This spa uses ancient therapies and relaxation techniques leaving you refreshed, re-energised and ready for a drink, watching the sunset, and dinner at one of the resort's four restaurants. Our pick would be Suhail, and one tip is that you can partake in cooking classes here too, to learn how to create some of the same dishes you'll enjoy back home.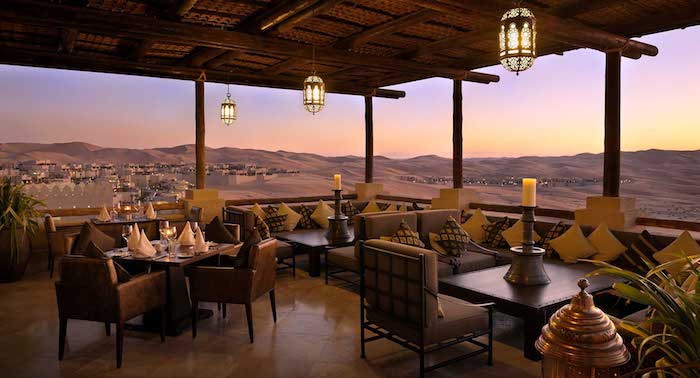 ---
---
Other Travel Articles You Might Like...