18 October 2019
Have you always wanted a friend in the travel industry to score you good deals? That's us. Hey there!  
Flight Centre Exclusives are Australia's ultimate ready-made holidays – the best flights, with transfers, luxurious accommodation, exclusive inclusions and more. Hand-picked by travel experts – because we know you want them tried and tested – our inclusions are hands-down the best you'll find and are offered in the kind of deals you'd only share with close family (but boast about to everybody). 
What is a Flight Centre Exclusives packaged holiday? 
Basically a ready-made holiday, Flight Centre Exclusives is hand-picked holiday convenience at an amazing, unbeatable price. Including flights, nights in some of the world's most luxurious hotels and loaded up with bonuses like unique sightseeing and tours and dining experiences, Flight Centre Exclusives is the answer to all your holiday questions. 
Why is it different to other holidays?   
Unlike some other holiday packages with run-of-the-mill inclusions and samey destinations, Flight Centre Exclusives really are genuinely exclusive. Curated by our travel experts, we guarantee you won't find any of our deals anywhere else! More than flights and accommodation, our difference is our exclusive inclusions loaded into each package to create a memorable and luxury holiday that's at an unbeatable price.   
But it's not just flight and hotels; you can choose from stay and play holidays featuring a huge range of inclusions and bonuses in some of the world's most coveted destinations.

Who is it for? 
Anyone! But if you love the convenience of booking a whole holiday without the fuss of finding your own flights, booking accommodation and then finding things to do, Flight Centre Exclusives are for you. Can't decide where and when to go or just love the thrill of booking on impulse? 
If you constantly have FOMO induced by friends on Instagram in luxurious destinations or you're time poor and looking for a bargain, then you'll love the all-inclusive nature of these packages.    
What's included?
Where do we start? Exclusives holidays are jam-packed with so much, for much less than you'd pay elsewhere. Flights, accommodation, a selection of meals, activities and bonuses like spa treatments are just the start. Check 'The Deal' tab to see the specific inclusions on each holiday.   
How much are they? 
Price depends on the holiday itself but you can rest assured that it's the best – and often heavily discounted – price you'll find anywhere for that package.   
Where can I go?
From South East Asia, South Pacific, Australia, Maldives and Dubai, our global network means that there are so many destinations to choose from and the most luxe properties at heavily discounted prices. The destinations are often availability and season dependent so check regularly to see which Instagram-worthy holidays are in the lineup.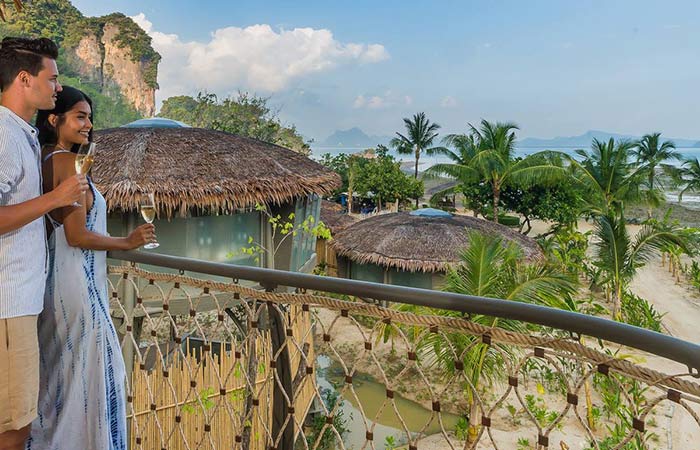 Where can I leave from? 
Most Flight Centre Exclusives depart from all major cities in Australia including Brisbane, Sydney, Melbourne, Adelaide, the Gold Coast, Perth and Darwin. Check the specific deal to see what's available or ask your travel expert to organise connecting transport.    
How long are they available for? 
Because they're hand-picked and tailored using only the best, each Flight Centre Exclusives holiday is only available for a strictly limited time. Check the terms and conditions for each package or ask your travel expert how long they are available for, though we recommend you book sooner rather than later so you don't miss out on amazing deals. 
How can I book? 
Call 1300 748 126, head in-store to talk to a travel expert or visit Flight Centre Exclusives' online home for all the
latest holiday deals
.  
When do I have to book, travel and pay? 
Another great feature of Flight Centre Exclusives holidays is the flexibility. No need for travel dates simply buy now and book dates later. Similarly, you can access
Flight Centre Exclusives interest free
payment option so that you can book now and pay later, too.  
---
---
Other Travel Articles You Might Like...