20 March 2019
When we travel, we're often searching for something. Whether it's respite from the 9-5, to see something we've never seen before, to hear a language we've never heard, to meet friends we never knew we missed, or to experience cultures, places and situations that challenge us. We travel to see things, taste things, feel things.
There are certain places you go in the world, that whether you planned it or not, will change you. We don't mean heading to the ends of the earth, or crossing the ocean on a sailing boat. We simply mean visiting places you've probably always wanted to, and diving deep into the local culture, traditions, people and natural beauty.
Small group touring with Peregrine and Intrepid offer just that: an opportunity to go further into a destination that you might not be able to do with a larger tour group, or even alone. It's about travelling to see what you see, not what you came to see.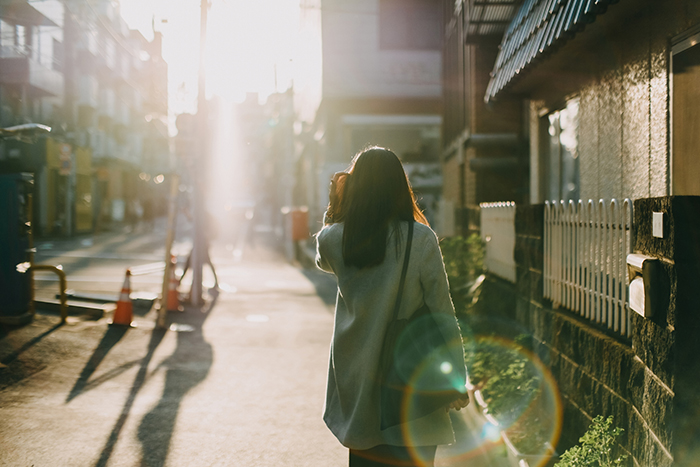 Politeness, efficiency, clean streets, cultural tolerance, immense respect for history, fresh food, healthy lifestyle - need I go on? There really isn't much Japan can do wrong, which makes it one of the best places to travel to, and a great influence to take home. Cleaner streets, a more productive workplace and eating more vegetables anyone? Plus its home to no less than 17 Unesco World Heritage sites, and a hell of a lot more natural beauty - and epic ski fields - to explore.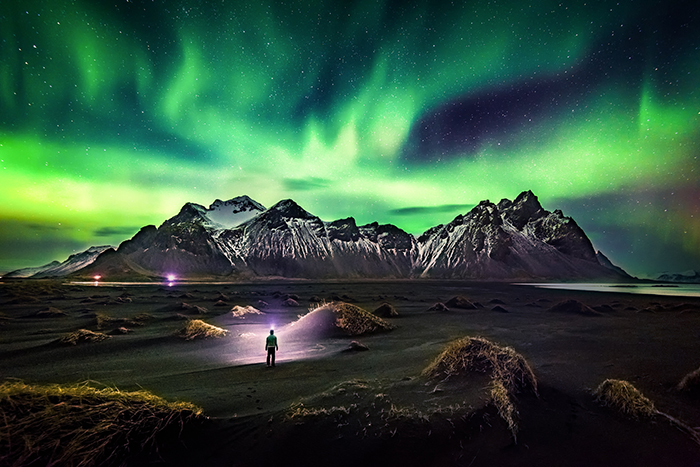 This small island in the middle of the Atlantic Ocean runs entirely on geothermal energy, and is home to some of the world's most active volcanoes, and is so peaceful that mothers will leave children in strollers outside while they do their groceries. We can all learn something from that. What's more, its national parliament founded in 930 was the world's first, and on October 24, 1975 almost every woman in the nation went on strike. They refused to cook, work, or look after children for the entire day to fight for gender equality. If that's not enough to convince you why Iceland is one place you ought to visit, how about finding out that 54% of the Icelandic population believe in elves, or the Hidden People as they call them. People will "ask" the elves for permission to move large boulders or before beginning building work so as not to disturb them.
And the quirky culture aside, Iceland, with its wild Atlantic weather, massive glaciers and ice caves, waterfalls galore, and awe-inspiring volcanic landscapes, is one of the most uniquely beautiful places you'll ever visit.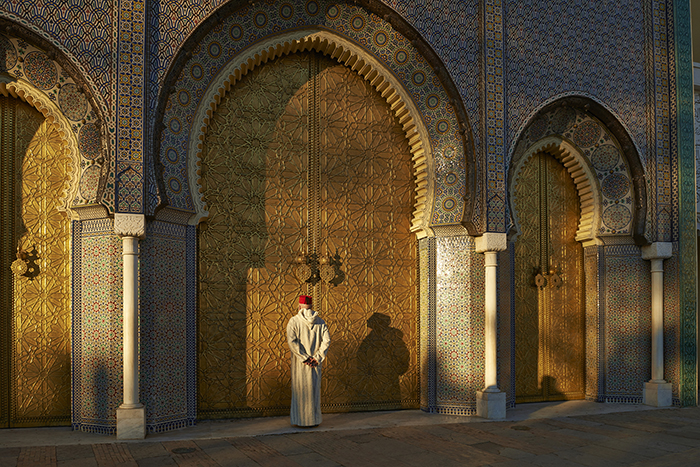 Morocco is the definition of exotic. Camel rides over sand dunes at sunset, hiking with Berber tribesmen in the High Atlas Mountains, eating spicy tagines and the allure of buying a beautiful Moroccan carpet in a busy bazaar; it's a tale worth telling. Navigating a culture, language and land so intriguing yet so different from our own is challenging yet exciting. Explore with a local and you'll be sure to discover both hidden gems simply impossible to find on your own, as well as awe-inspiring sites, like the Mosque of Hassan II in Casablanca - second only in size to the great mosque in Mecca.
Serengeti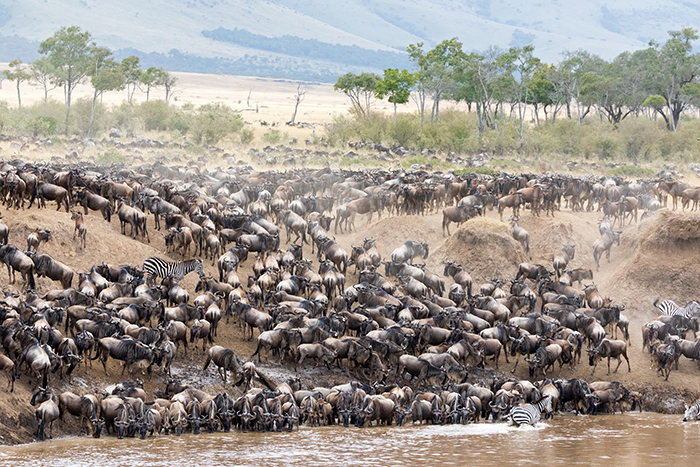 Home to some of the world's largest and fiercest animals, Africa is a place like no other. Each year, the world's greatest natural spectacle takes place here, the Great Wildebeest Migration. Over 1.5 million wildebeest, along with about 200,000 zebra and a range of other herd animals migrate from the Maasai Mara in southern Kenya to the Serengeti in northern Tanzania to give birth and feed on the fertile grasslands. Serengeti comes from the Maasai word Siringet, meaning 'the place where the land moves on forever'. Whether you enjoy a dusk hot air balloon high over the plains, or a game drive to witness the mighty animals here, the expanse and energy of the Serengeti is bound to make you feel alive.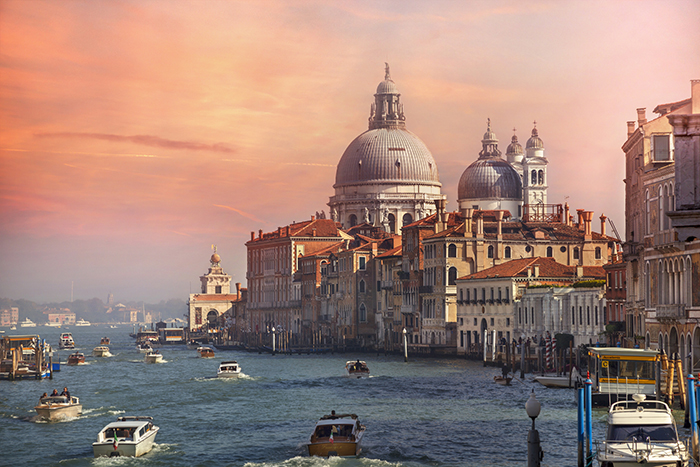 If we can't learn something from the Italians about living a great life, who can we learn from? Whether it's the art of the passegiata - a leisurely, social stroll - or the importance of respecting history; how quality ingredients and simple methods make the most delicious meals, or the power of nature in our lives; the Italians seem to have it all figured out. Hit the hiking trail, explore the streets of Rome, Venice and Florence, be awed by ancient ruins and indulge in - arguably - the most delicious cuisine in the world, and you're bound to return home a changed person, right?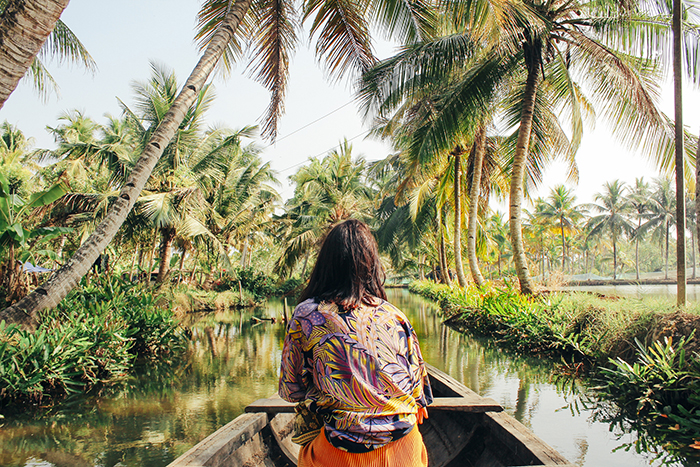 The birthplace of yoga and meditation, a land of vibrant colour and intense culture, India is a destination like no other. A journey through India, from iconic sites like the Taj Mahal to the winding waters of the Ganges, should take time. Rather than a whirlwind of temples and tikka, the beauty of India lays in the places in between. In spotting Bengal tigers in the wild, and meeting the holy men of Pushkar, camping beneath the stars in the desert, and getting lost down narrow streets in tiny towns you'd never heard of before. The sights, smells, tastes and feeling of India you have to experience for yourself.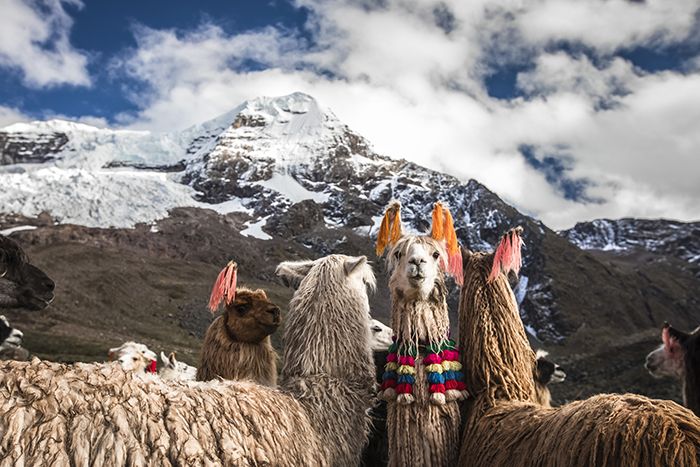 Machu Picchu might be the original drawcard to visiting Peru, but the real enriching experiences, as in many places, exist when you go deeper, off the track, away from the highlights and tourist-run sites. From the cobbled streets of Arequipa to the vibrant pace of the ancient capital Cusco, the fascinating floating islands on Lake Titicaca, whose inhabitants predate the Incans, and the mummies of Nazca, you're bound to learn more than how to say please and thank you in Spanish here.

Cambodia's beautiful forested landscape is home to one of the world's largest religious monuments: the mesmerising Angkor Wat. Covering no less than 162 hectares, and dating to the 12th century, it is certainly a sight to behold. Beyond that though, Cambodia is home to a friendly people, who despite a tragic war history, are welcoming to their small nation. There's certainly something to learn from everyone.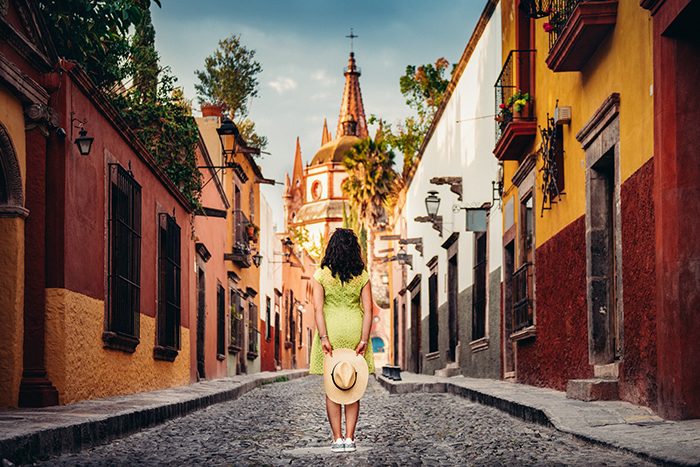 Ok, serious question, who's obsessed with guacamole and tacos? *Puts hand up*. The food is only one reason to head to Mexico of course. This vibrant country, lined with ancient ruins and salsa clubs, a rich community culture, and beautiful beaches is the ultimate destination for balance. Tequila and Mayan history anyone? Que si!
Everest Base Camp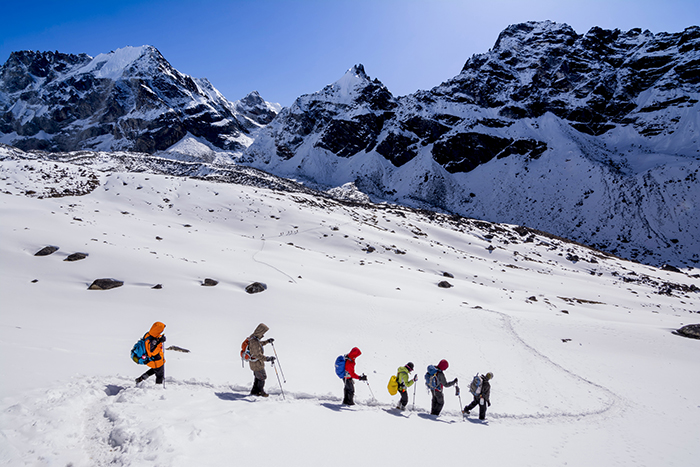 If hiking to the base camp of the highest peak on planet earth doesn't change you, maybe only Everest itself will. But for those without the crazy ambition to summit Everest, reaching basecamp is more achievable than you might think. Trekking with a small group through spectacular scenery, staying in remote communities, and hiking in high altitudes (above 5500m at times) this journey is a mental, emotional and physical challenge you won't ever forget.
---
---
Other Travel Articles You Might Like...