Heading to Chicago? Here's 10 must do's for your first time in the windy city
11 January 2019
Thinking of jetting away to the USA? Now it's more accessible than ever by air, and when you
fly with Air New Zealand
, the whole family can jet in comfort and ease with the innovative Economy Skycouch. With a whole row of Economy seats that fold down into a couch after takeoff, which is perfect for families flying with small kids in tow to spread out and relax, play games or watch the inflight entertainment.
That means you can touch down and be ready to go full steam ahead into the windy city of Chicago without missing a beat. Tick off the following 10 must not miss activities to get the most out of your time here. 
1. Watch the Cubs play a game at Wrigley Field
If you come to Chicago and don't attend a baseball game at Wrigley Field, did you even go to Chicago? Answer: No. However you will pick up bonus points if you come and manage to catch a game with local team/heros the Cubs. 
2. Try deep dish pizza
You can't go past at least a slice, if not the whole pizza, of this gooey cheesey classic Chicago cuisine. 
3. Do a craft brewery tour at Goose Island
Home of Chicago's beloved Goose Island craft beer. Take the quick tour for a sneak peek of the brewing process before moving onto a tasting of six different beers (though the company has over a hundred different varieties) all for just $10USD. 
4. Take a photo in the reflection of the bean 
Head to Millennium Park for the iconic bean statue. It's in fact not really called the bean but 'Cloud Gate'.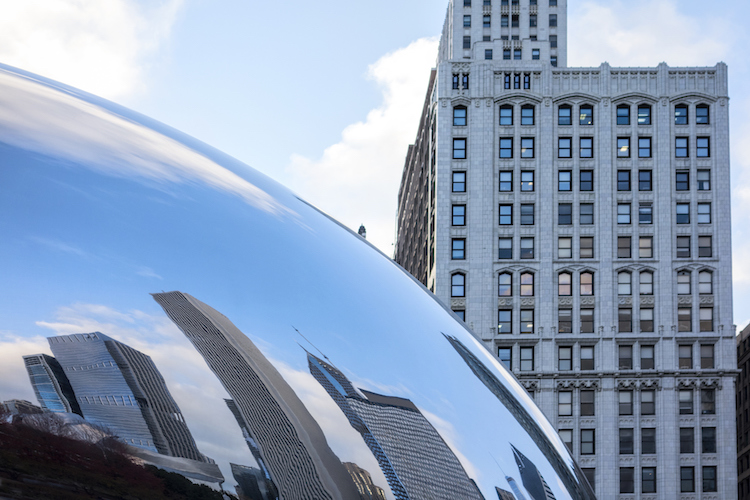 Cloud Gate otherwise known as The Bean.
5. Take the Chicago Architecture Foundation River Tour
It may sound a bit snooze at first but rest assured it's the absolute best thing to do in the city even if you're not an architecture buff. Get ready for the smell of chocolate which wafts from the Blommer Chocolate Factory each day.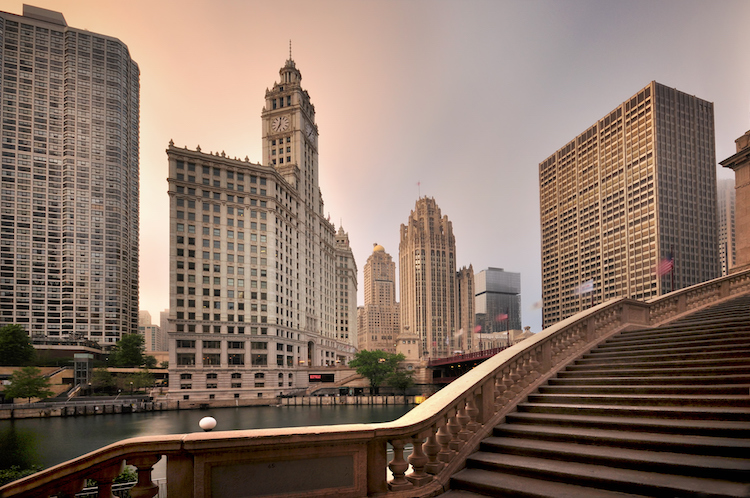 The city is filled with architectural gems.
6. Shop along The Magnificent Mile
Stretching from the Chicago River to E Lake Shore Drive is Chicago's premiere shopping street. Shop till you drop, then stop for lunch at one of the many great restaurants that are also dotted along the stip.
7. Make like Ferris Bueller
Lean across the glass at the Willis Tower Skydeck for a killer view of the city below as well as reenacting an iconic scene from cinematic history.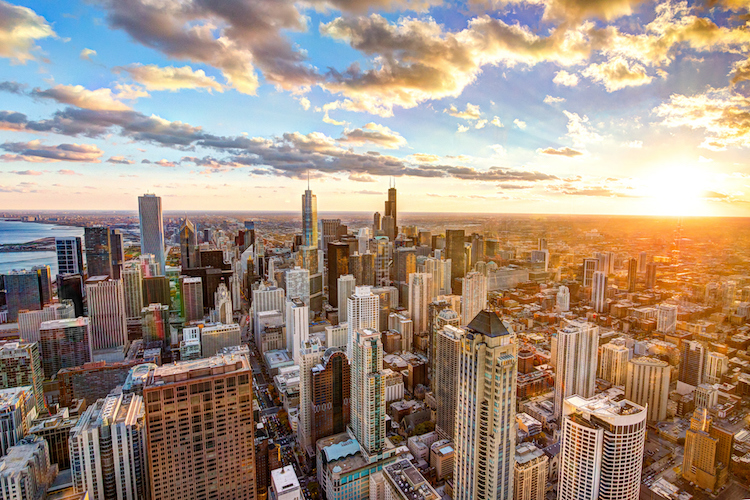 Chicago from above.
8. Lincoln Park Zoo
Situated smack bang in the middle of Lincoln Park, this zoo is host to over 1,000 varieties of animals both big and small. Plus it's free!
9. Museum of Contemporary Art
Chicago sure knows how to do a museum and this one is the creme de la creme. From Takashi Murakami to Kerry James Marshall, Chicago's MOCA has hosted many incredible travelling exhibits alongside its usual collection, one of the biggest in the country. 
10. See Chicago like Ferris Bueller one more time
By heading to the Art Institute of Chicago and starring at Georges Seurat's A Sunday on La Grande Jatte.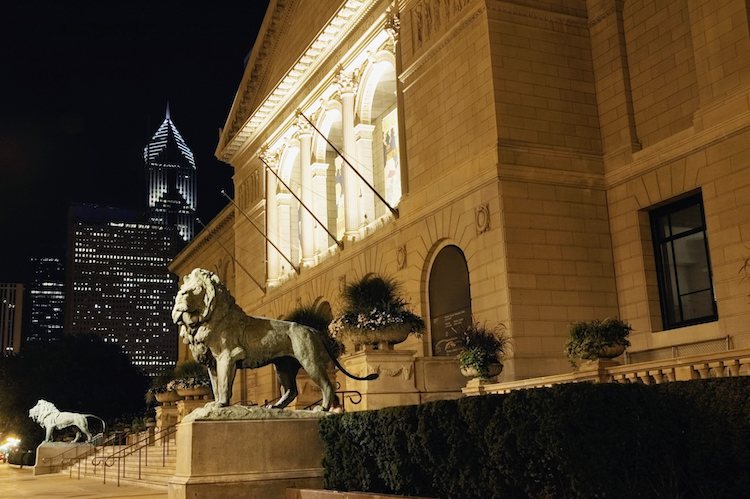 Exterior of the Art Institute of Chicago.
Other Travel Articles You Might Like...