20 May 2019
With the neon lights of Las Vegas in your rear-view mirror, road trippers can now put pedal to the metal along the Nevada Electric Highway (NEH). Publicly available fast-charging stations will allow drivers to power their electric cars for long- distance road trips by using Nevada's renewable energy resources.
It's a win-win – an electric vehicle (EV) is more environmentally friendly and a lower-cost fuel option for motorists. Plus driving into the arid desert landscape in a sleek EV is like a Mad Max glimpse into the future.
From Las Vegas to Reno, five charging stations are available along the US 95, in Beatty, Tonopah, Hawthorne, Indian Springs and Fallon.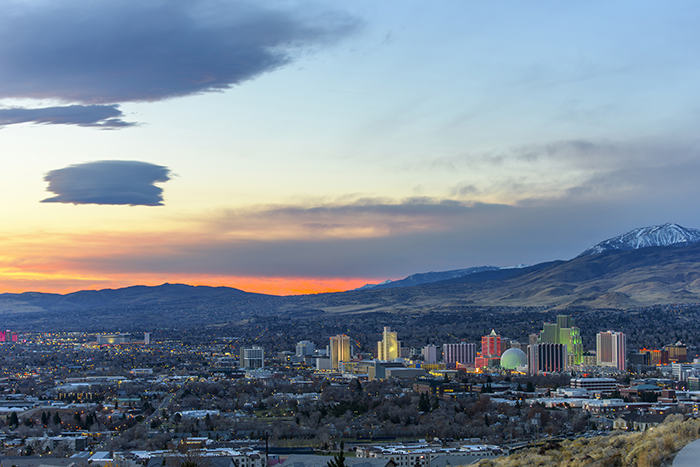 Each station has at a least one Direct Current (DC) Fast Charger, which typically charges a vehicle in less than an hour, while Level 2 chargers take up to several hours for a full charge.
The NEH also doubles as a road trip for art enthusiasts and photographers as it follows the US 95, part of which is dubbed the Free Range Art Highway. The 340km route between Las Vegas and Tonopah (around a 3.25-hour drive) is studded with eclectic art displays and open-air galleries worth pulling over for.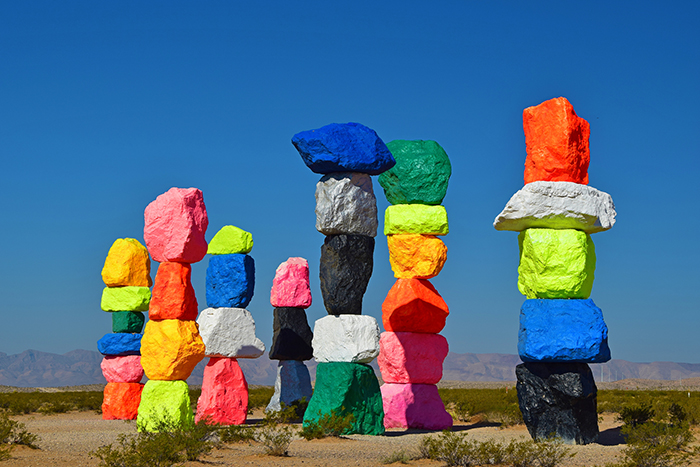 Leaving Las Vegas, it's not long 'til you're in the middle of nowhere. The highway flattens into dusty desert and erratic scrub – the phone reception is just as patchy.
Take a detour south from the Strip to Seven Magic Mountains – seven 11-storey-high, fluoro-hued stacked boulders rising like colourful totems against the mountains, before heading north for two hours on US 95 to the tiny town of Beatty, where you'll come across the Goldwell Open Air Museum that displays seven life-size sculptures in the desert created by a coterie of Belgian artists in the 1980s. Nearby Rhyolite is the shuttered setting of a Wild West ghost town that was abandoned more than a century ago.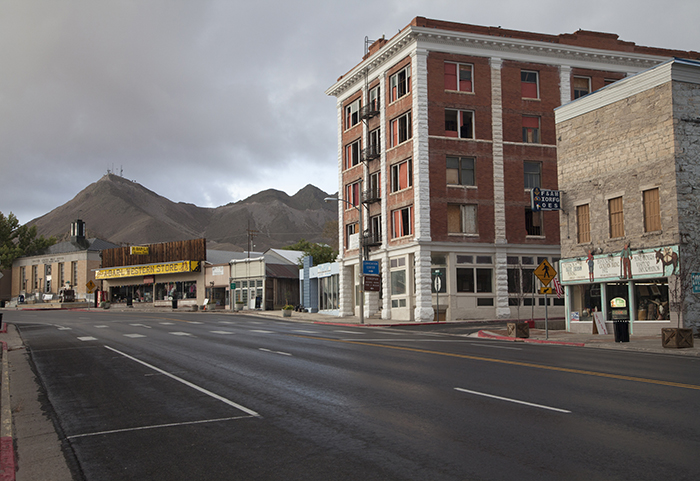 Continue on to Gold Field and venture east down a dirt road to the International Car Forest of the Last Church, the final resting spot of more than 40 heavily graffitied and rusted vehicles planted nose-first or stacked vertically in the desert. You can wander around and inside the colourful trailers where artists have left their mark on these abandoned marques.
For more of the sights along US 95, check out the Nevada episode of Flight Centre's TV series The 48 Hour Destination.
Other Travel Articles You Might Like...