1 March 2019
Canada, oh Canada! Name a country filled with more natural beauty. We'll wait.
But really, this country is home to a serious amount of pretty places, epic mountain ranges, roads worth the drive, and outdoor activities galore. And the best bit is you can enjoy pretty much all of it for next to nothing. Get yourself a plane ticket there, and read this for the rest on cheap thrills and big feels in nature. 
Explore Epic Natural Wonders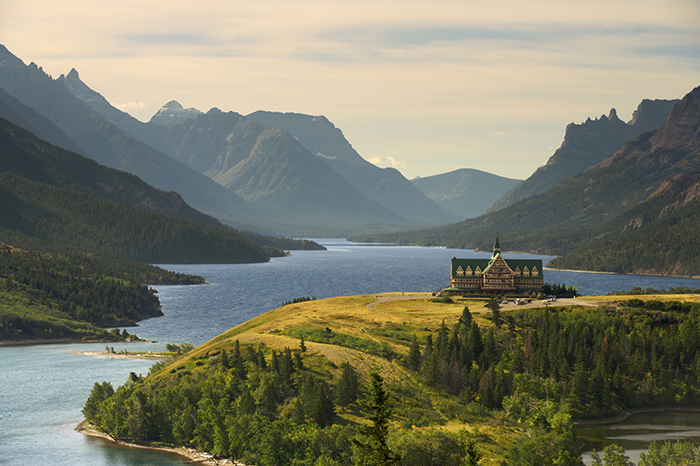 Everyone's heard of Niagara Falls, and of Lake Louise in the Rocky Mountains. Yet these are just two of countless incredibly beautiful places you can find in Canada. In British Columbia alone you'll find the soaring peaks of Waterton National Park. In Alberta, when winter temperatures dip to minus 30 fahrenheit (-34C), Abraham Lake freezes, and methane gas from organic material at the bottom rises, forming fascinating bubble constellations beneath the surface. If you make it further north to the Yukon, make tracks on the Dempster Highway, a 450 mile (724km) gravel highway through endless tundra, forest and mountains into the Arctic Circle. And that's just in the west of the country alone!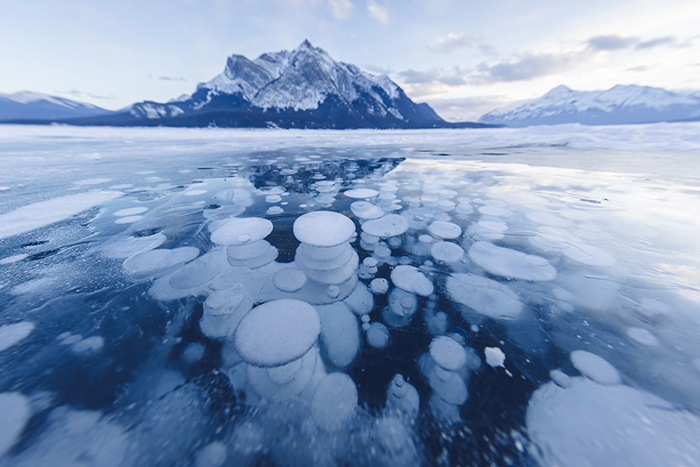 Get Your Walking Shoes On
Regardless of where you land in Canada, there will be hiking trails, for Canadians know how to get outdoors. Even if heading into the wilderness isn't a part of your Canada plan (if not, why not?!), there are plenty of hikes and nature you can read from the heart of the cities.
While no trip to Vancouver would be complete without walking across the Capilano Suspension Bridge, it does come with an entry free. Instead, get your quads working and hit the trail to Grouse Mountain. Not for the faint hearted,  the Grouse Grind trail has been called "mother nature's stairmaster". It'll cost you a 1.5 hour climb, and reward you with epic views over Vancouver.
In Toronto you'll find a bunch of trails right in the city, from the short but sometimes steep Cedar Trail to the meandering Highland Creek Trail, and more challenging Mast Trail or Bluffer's Park.
And if you're in Quebec City, head 30 minutes out of town to Parc Mont-Sainte-Anne, home to stunning waterfalls and walking trails. Or right in the heart of the city, walk up the stairs above Cap-Blanc to the Plains of Abraham for a picnic lunch overlooking the St Lawrence River. It's the perfect spot to escape the bustling city streets for an afternoon.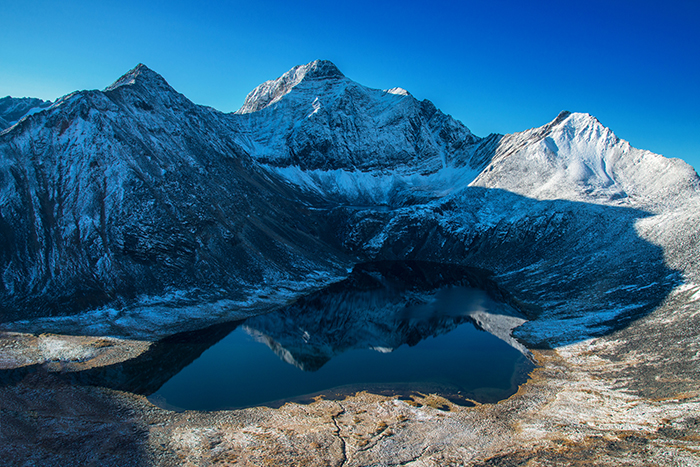 More hard-core hikers are spoilt for options right across Canada too. From multi-day trails in Tombstone Park, Yukon, the stunning Gros Morne National Park in Newfoundland and Labrador, Jasper and Banff National Parks in Alberta. And for those wishing to trek way into the wintery wilderness, way up north in Nunavut, you'll find Auyuittuq National Park, the name of which means 'the land that never thaws'.
Hit The Beach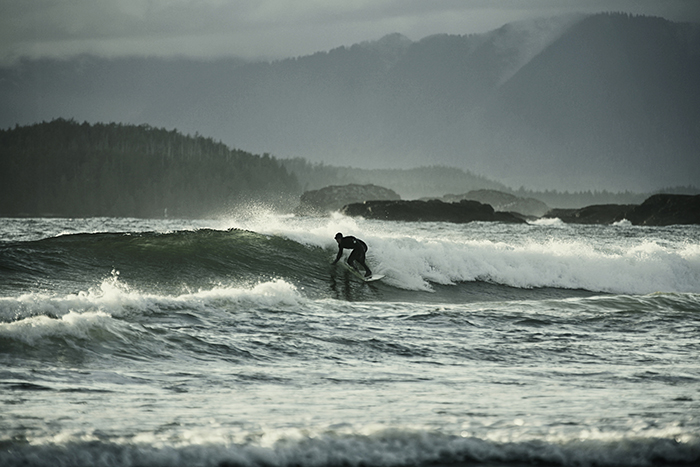 Have you heard of Tofino? If you know anyone from Vancouver you probably have. It's British Columbia's claim to surf beach and cute coastal town fame. And while coming from Australia we can be somewhat underwhelmed by beaches when we travel abroad, Tofino is pretty sweet. In fact much of British Columbia's coastline is lovely, dotted with beaches and bays perfect for picnics, kayaking and swimming - even if they do lack the waves you may crave.
Out on the east coast though, is where you will find some more solid surf beaches and an immense amount of beautiful coastline. Cavendish Beach on Prince Edward Island, and Summerville, White Point Beach, Western Head, Osborne (and many more in fact) in Nova Scotia are great places to hang ten for the cost of a board rental (or you could take your own of course.)
Witness Nature's Theatre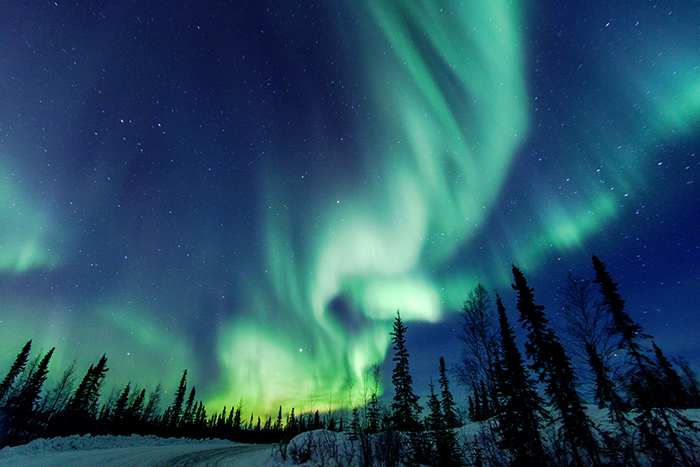 It's not just the landscapes that warrant a postcard home; in fact Canada is where you'll find some of nature's most visually incredible phenomena. Namely, the Northern Lights and Iceberg Alley.
The Northern Lights, or aurora borealis, can be seen from a whole heap of places in Canada. Jasper National Park in the Canadian Rockies is the farthest south you can see the lights, visible at times between October and May. Further north however, the lights are a common sight in Churchill (the Polar Bear capital of Canada), Battle Harbour in Newfoundland and Labrador, Northern Saskatchewan, Whitehorse and more.
In the country's far east, along the coast of Newfoundland and Labrador, is a stretch of coastline known as Iceberg Alley for the gigantic 'bergs that float south during spring and early summer. You can hop aboard boat or kayak tours, however spectacular viewing of these 10,000 year old giants can be had from land too - completely free!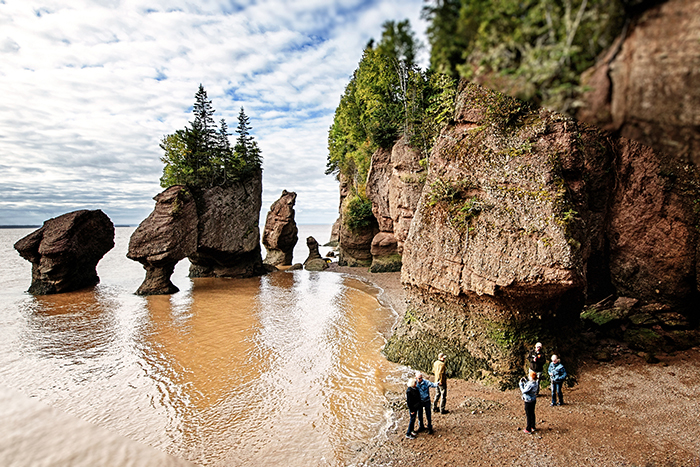 Also in the east in New Brunswick you can witness the world's largest tidal range (15 metres!) in the Bay of Fundy. That's five times higher than the average on the Atlantic. Twice a day enough water to fill the Grand Canyon (145 billion tonnes) moves in and out of the bay.
---
Get yourself to Canada with these deals! 
---
Other Travel Articles You Might Like...