17 May 2019
Meet four locals proud to tell you more about their home city – from artisan coffee in LA to indie performance venues in Nashville.
Splash Through Seattle's Sights
Words: Naomi Tomky, Seattle local, guidebook author and travel writer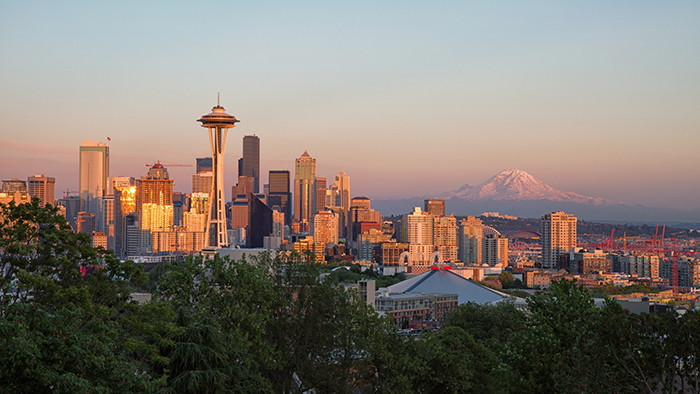 Seattle's rain is famous, but
it draws its heart and soul from
the waters of Elliott Bay. The city's playground, highway, and most scenic setting offers an ideal introduction for any visitor.
One of the best views over the
Bay comes from the century-old
Pike Place Market's brand-new MarketFront addition. Stroll through the shops when the locals do: early, before the crowds arrive, while the fishmongers set up. Order a crab cocktail for breakfast at Jack's Fish Spot and eat it as the saltwater scent breezes up from below.
Skip the line at the world's first Starbucks and take your historic coffee at Japanese bathhouse-turned-Panama Hotel Tea and Coffee House in the International District. Then play with
a different kind of history: the vintage arcade games at the Seattle Pinball Museum. For lunch, sit down to the most popular comfort food in town: Vietnamese noodle soup, at the boat- shaped dive Pho Bac or with cocktails at the modern Ba Bar.
Spend your afternoon in the
Bay – hop on the King County Water Taxi or take a jaunt on a kayak
tour. Toast to your boating success with a local beer and shave ice
from Hawaiian-themed fish shack Marination Ma Kai.
For dinner, make your way to Eden Hill, where Northwest ingredients like the giggle-inducing giant clam, geoduck, meet avant-garde cooking techniques. But stop on the way at Kerry Park for your souvenir photo of the Seattle skyline, including the famous Space Needle.
Explore Los Angeles – Surf To City
Words: Megan Snedden, LA local, travel writer and photographer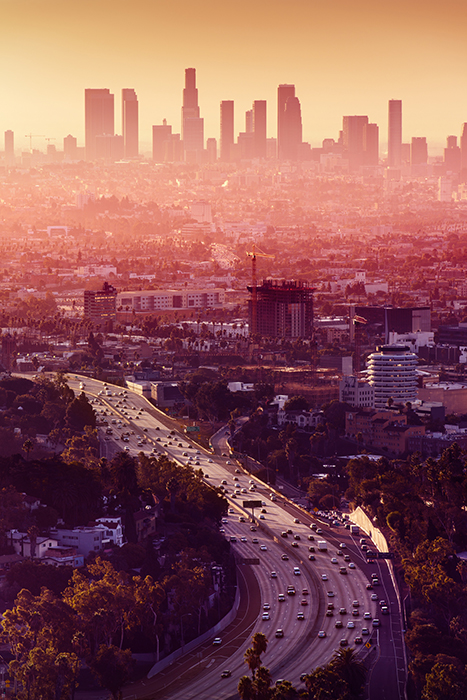 La La Land has long been a hotbed
of entertainment, arts and music. Now more than ever, though, the sprawling metropolis can't be ignored as new public transit lines improve accessibility, and once-forgotten urban areas enter a modern- day renaissance.
First thing, head to Santa Monica and collect a rented beach cruiser bicycle
for the duration of your stay. Cruise the boardwalk then grab a matcha croissant and latte at Intelligentsia Coffee in Venice. Afterwards, peruse Abbot Kinney Boulevard and embrace your inner flower child at bohemian boutique Tumbleweed & Dandelion, or hunt for vintage finds at The Perfect Piece.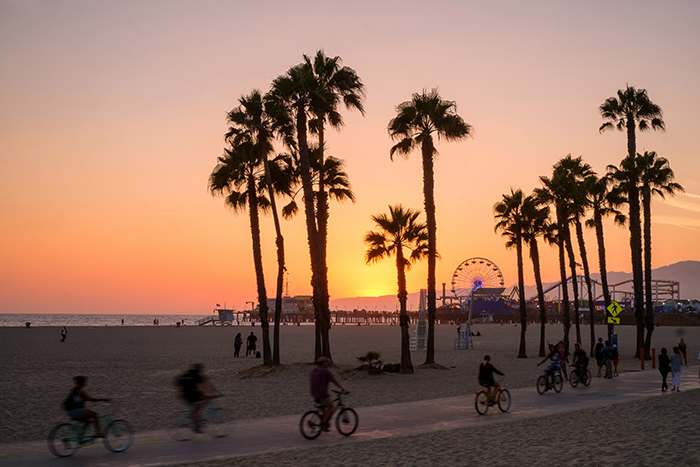 For those who want to hit the waves, there are many companies that have you covered for lessons and rentals. Afterwards, hop on board the latest Metro Expo Line extension, which now makes it possible to get from the beach to Downtown in just 45 minutes. That means you could venture to the Arts District for brunch at the new farm- to-table eatery Manuela, peruse modern
art at the recently opened Hauser & Wirth gallery (where Manuela is housed), then make it back to Santa Monica in time for a sunset cocktail at a rooftop bar. Downtown LA is poised to get even cooler when Warner Music relocates to the historic Ford Factory. So it's worth it to stay city side, especially with plenty of new places to rest your head. For night owls, Birds & Bees is the latest spot for surreptitious drinks and jazz – the speakeasy hides inside a former LAPD gym, close to another Prohibition- style haunt, The Edison. Before hitting the town, grab a quick bite at Grand Central Market. This year the food hall celebrates its 100th anniversary, so it's abuzz with culinary and music events.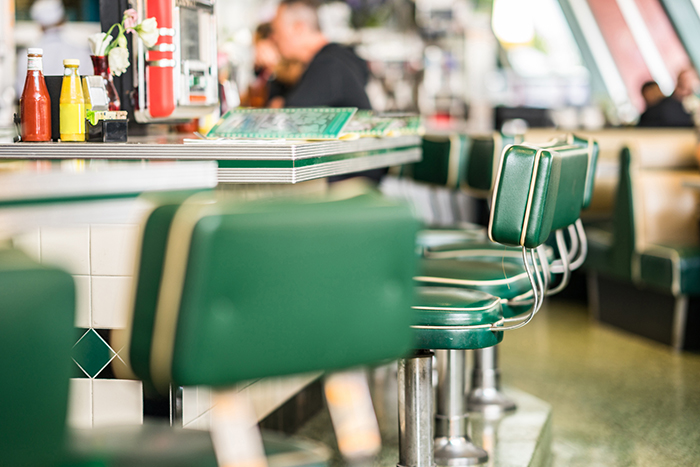 A Sunday morning at ROW DTLA isn't a bad idea. The revitalised warehouse-meets- retail space hosts Smorgasburg (an eclectic, once-weekly food bazaar) vis-a-vis trendy, industrial storefronts. After getting your fill of Sichuan noodles and Peruvian tacos, head to the Arts District where the craft beer scene is booming, and enjoy a round of cornhole – a lawn game that involves throwing a bag of corn at a board with a hole in the far end– at the new Arts District Brewing Co. Then wander about At Mateo, a new grit-to-glam converted retail space. It's right on the pulse of the burgeoning gallery scene, so you can close the day with creative inspiration.
Words: James De Angelis, Australian expat in San Francisco and product designer at Pinterest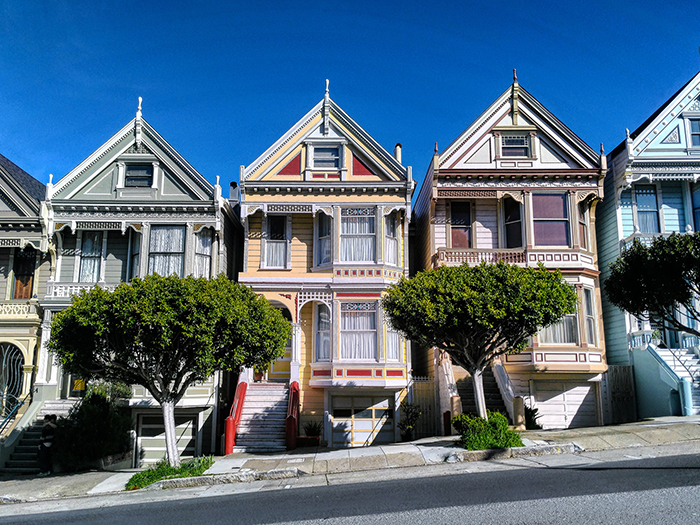 Any recommendation I make about San Francisco starts the way I like to explore: walking, with a good mix indoors and outdoors, and begun with brunch.
But before you get started, a few essentials will serve you well on your San Franciscan day. Pack a light jacket and sunscreen, in case of weather changes; wear shoes you can walk in for a while; and download a ride-share app such as Uber or Lyft, which will help in your exploration.
First: brunch. Satisfy a hungry belly by heading to Cassava on Balboa Street, right above Golden Gate Park. Try the 'New American'-style menu, or maybe go for the Japanese breakfast, with miso soup, kimchi, marinated fish and sesame brussel sprouts.
After a feed a short stroll through the greenery of Golden Gate Park will take you to the Conservatory of Flowers. This is one of my favourite spots in the city – it's never crowded, architecturally beautiful and costs very little (about A$10.55). Before you go in, listen out for musicians who are often playing in the underpass that leads
to the conservatory. A popular spot for saxophonists, the free acoustic is a lovely bonus before entering.
The hyper-oxygenated air that you'll find inside the conservatory is a natural relaxant alongside exotic plants, ponds and wildflowers from all over. Currently its Butterflies and Blooms exhibition transforms part of the conservatory into an enclosed area where hundreds of butterflies can be observed and interacted with as they flutter about. It's perfect for photos and a little whimsy in the day.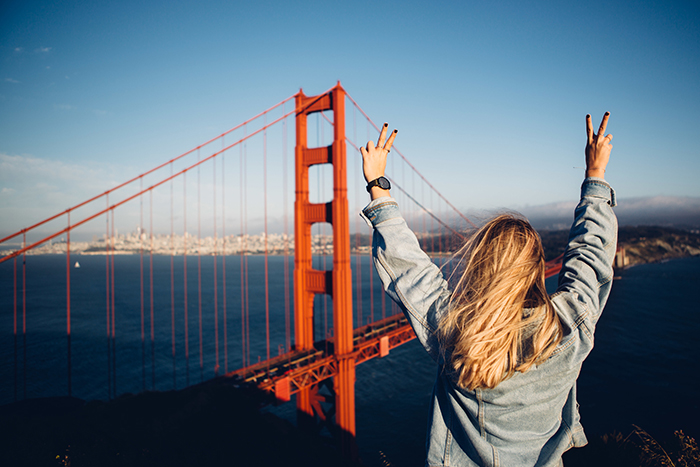 After you've finished greening out, take the 10-minute walk back through the park to the de Young Museum, where you can see exhibitions including The Summer
of Love Experience: Art, Fashion, and
Rock & Roll (until August 20, 2017), and explore the city's psychedelic history of film, photography and costume, as it defined the Free Love generation. Other top picks are its vast collection of oceanic art and American artist displays featuring the work of Mark Rothko and Georgia O'Keeffe. Before you leave, don't forget to scale the museum's observation tower to see a spectacular view over San Francisco. Aided by the fact there are almost no tall buildings, it shows off a 360-degree panorama of its neighbourhoods and iconic architectural style.
You could spend an entire day just in Golden Gate Park, but it's time for a little shopping. A short car ride (remember
the ride-share apps) will take you to the beautiful neighbourhood of Hayes Valley. Known for its Francophile aesthetic, there's a bevy of eating, drinking and shopping to be done. My favourites centre around Hayes Street – Azalea, Welcome Stranger and Steven Alan all have stylish finds.
Shopping can be thirsty work, and Biergarten is conveniently located next
door to all the action. This spot catches the Californian sun, as its seating is all outdoors. Laid out with long picnic tables (and sometimes longer lines) it's great for both groups and couples. Try ordering a bratwurst and washing it down with a litre stein of beer.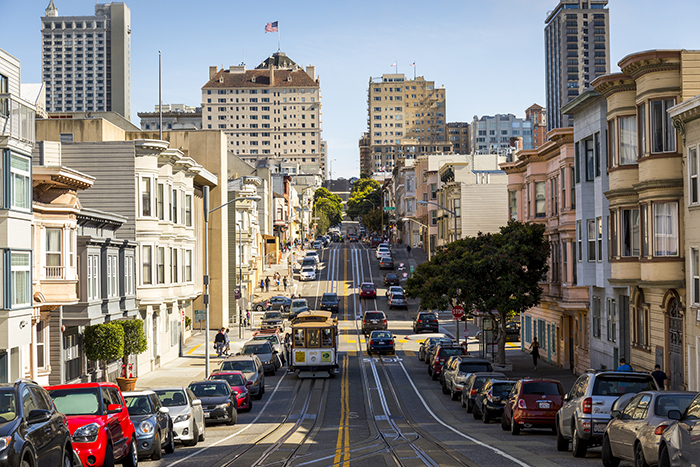 By this time the sun is likely setting and you'll be glad of the light jacket you've brought as San Francisco begins to transform from its evergreen spring to chill-central.
Walking over from Biergarten you will arrive at Nojo Ramen – excellent noodles for a reasonable price. The sensible eater should try to get there before 7pm: on Fridays and weekends it's known to get busy shortly thereafter. I get the Chicken Paitan Tomato every time and never regret it.
Ramen in belly, the final stop is a
cocktail at the infamous Smuggler's Cove. At first you may wonder why you're at a pirate-themed cocktail bar, but after sharing a Volcano Bowl (or other rum-based drinks) it will make more sense. My best advice
is not to stay here for too long as you might not make it out. But that's all part of the adventure, right?
Nashville's Southern Hospitality
Words: Clare Bowen, singer, Nashville local, and actor in the Nashville TV series
There's a lot to do in Nashville. It's
a really wonderful place where you can disappear and go on a hike, or you can get right into the thick of it downtown. You're always 15 minutes from everything, and it has that beautiful Southern hospitality.
The Bluebird Cafe, which is one of the world's pre-eminent listening rooms, is just beautiful. It doesn't look like much – it's in a little strip mall, between a barber shop and a clothing store or something – but there's usually a line out the door and down the street, so book your tickets a month in advance to avoid disappointment.
There's also the Grand Ole Opry, a weekly country-music stage concert, where my fiancé (Brandon Robert Young) and I have the best time. The Opry is a truly wonderful Nashville experience. I've just seen Steve Martin and Martin Short there, so it's not only musicians who perform there, either.
There's also the Ryman Auditorium downtown, a premier music venue for concerts and events. Join a tour, or sneak out around the corner and end up on a honky-tonk (bars with live country music) hop. My favourite is Robert's Western World, but there are so many. The fried bologna sandwich at Robert's is something to write home about, or so I've been told (I can't eat meat or gluten).
Nashville has also become a foodie haven, and in Germantown, not far from downtown, there's a place called 5th & Taylor, which does a great brunch. Rolf and Daughters is beautiful too, but for breakfast I especially like Biscuit Love and The Perch.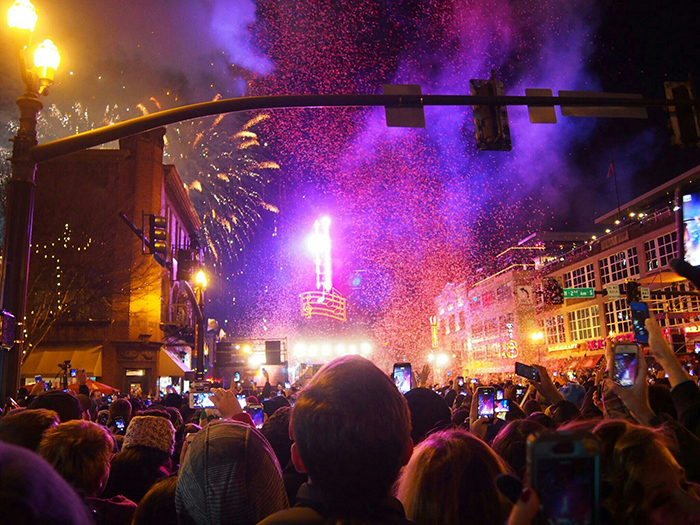 Nashville also has these really strange pedal taverns, rather funny looking long, skinny vehicles, which double as bars. Surrounding the bar are little bicycle seats, where people laugh their hind ends off as they travel down the street, drinking whatever they feel like.
Radnor Lake is stunning. Be sure to hike the trails and up into the woods, where
you can usually find lots of wildlife. It's a beautiful place, especially in the springtime when you can spot little baby deer sitting in the grass (and their mothers waiting protectively nearby in case you get too close to them!).
I love this city, it wraps its arms around you and you never want to leave.
---
---
Other Travel Articles You Might Like...