9 November 2018
The gaucho is a national symbol of Argentina, a cowboy of sorts. Rugged and unruly, this nomadic figure is celebrated in Argentinian culture, so when visiting his country, you must do as the gauchos do. Eat like a gaucho, drink like a gaucho; live like a gaucho.
No visit to Argentina is complete without experiencing the charming hospitality of a traditional Estancia. These luxury properties can be found in all corners of the rolling Argentinian landscape, as well as throughout Chile, and offer guests a sneak peek into gaucho life.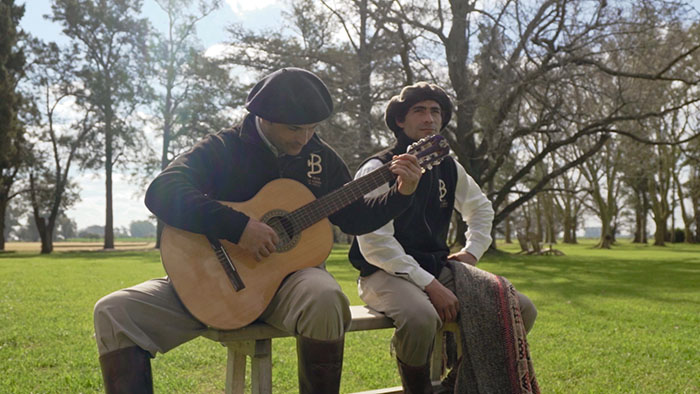 What were once private estates, farming properties or plantations have been converted into boutique accommodations that authentically reflect the rural South American lifestyle.  These properties elegantly showcase the country's European roots, typically decked out in a combination of French and English styled colonial architecture. Guests can take part in myriad traditional activities like horse riding, sheep sheering and folklore, or simply sit back in the manicured grounds watching out over grazing stock, and enjoy a glass of Argentina's finest Malbec. They truly offer the ability to holiday at your leisure.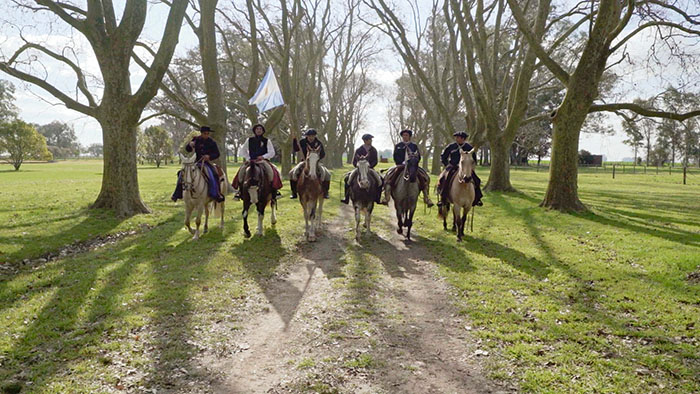 Estancias, ranches and haciendas have historically been an important part of Argentina's economy, initially responsible for making the nation one of the world's largest meat and grain producers. As a result, beef is not only a national export but a national obsession, evident when dining in these luxurious accommodations.  Vegetarians beware: a stint in this neck of the woods is not the best place to be a herbivore, travellers to estancias will be able to feast on some of the best cuts of meat available. An absolute must do.
When it comes to feasting on hearty gaucho provisions, the traditional meal is a BBQ known as an asado, something all visitors must try. This tasty and very traditional style of food can be found everywhere from restaurants in Buenos Aires to the wineries of Mendoza and throughout the hills of Patagonia. But for a genuine asado experience, you can't beat the kind cooked to perfection and lovingly served in an estancia.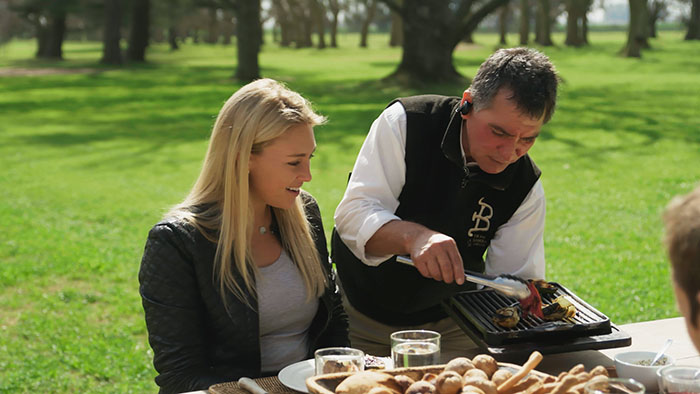 Originally a Sunday tradition, the farmers and families around the nation would feast on heavily salted beef, pork, chorizo, bread, cheese and a hefty sere of vegetables, all flame grilled to perfection.  Exactly as they still do today. While rustic and simple, the food is flavoursome and filling, and nothing is wasted. A traditional asado will serve everything from sweetbread to black sausage, and is always accompanied by Argentinian wine, and finished with some form of dulce de leche, the national dessert. If it doesn't contain dulce de leche, it simply isn't dessert in Argentina.
For a true of Argentina's charming, local life, head to La Bamba Estancia, an enjoyable countryside drive just two hours from the heart of Buenos Aires.
---
For more Buenos Aires inspiration, check out the episode in Season 2 of The 48 Hour Destination. 
---

Other Travel Articles You Might Like...