12 July 2019
Take your tastebuds on a tour of New Caledonia.
White-sand beaches and crystalline water, peaceful lagoons, and breezy bays perfect for windsurfing, New Caledonia has it all. Then there are the wild savannahs and luscious woodlands, and smaller islands – such as Lifou, Ouvea and Mare – that offer a completely different vibe. But did you know you can eat like a king here, too?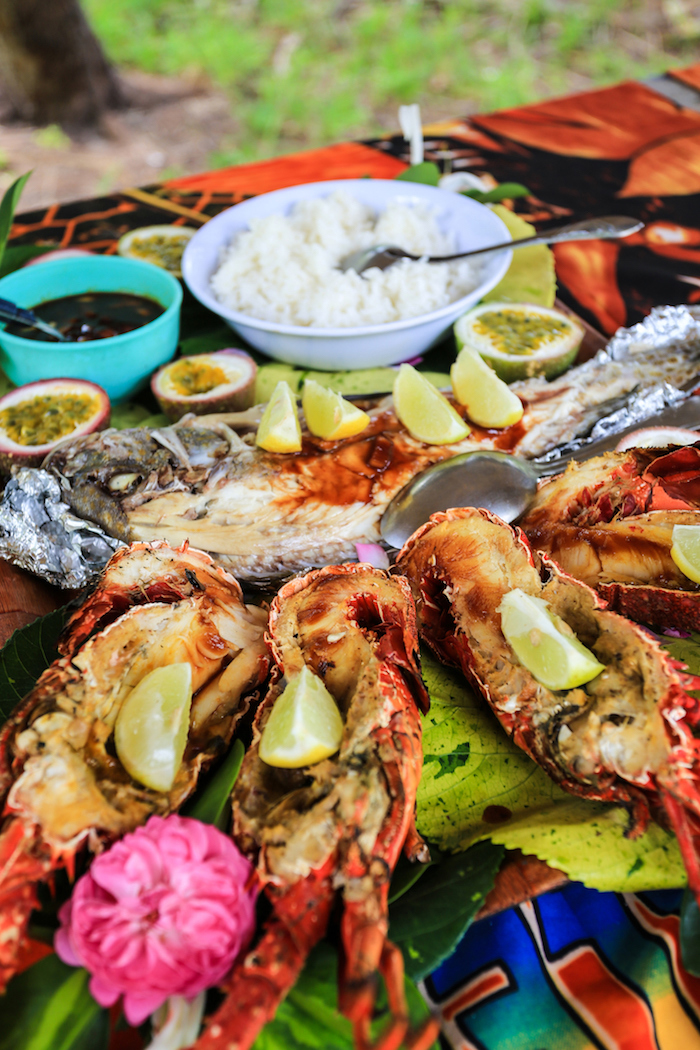 New Caledonia is just two hours' flight-time from Australia's east coast. Glimpsed from the air, this cluster of islands is a tapestry of bright greens and daffodil yellows on turquoise waters – you know you're entering paradise.
But paradise isn't just about long, lazy days on the beach. It's also about eating good food. New Caledonia's population of around 260,000 people is made up chiefly of Melanesians (also known as Kanaks) and the descendants of French colonists, and others trace their roots back to nearby islands, Wallis, Futuna and Tahiti, as well as Indonesia, Vietnam, Vanuatu and other nearby countries.
---
RELATED: 10 Things To Try In Tonga
---
Consequently, the cuisine is a reflection of this melting pot of cultural influences. New Caledonia's produce comes from both land and sea, and the best place to get a sense of what is in season is at the Port Moselle Market in Noumea. You can buy island fruits, such as papaya and mangoes, from cheery women dressed in colourful muumuus, get fresh-caught mahi mahi and red tuna, or just amble around watching locals stock up. Restaurateurs use local produce as much as possible, so seafood is typically featured on most menus. Venison (hunting deer is permitted because of the quantity of deer on the island), is a fairly common menu item, too.
Executive chefs who hail from France head up many French-inspired restaurants in Noumea – so you can feast on French fare in much balmier conditions than on the continent. L'Hippocampe, Le Roof, La Relais de la Vallee and La Table des Gourmets are all great options; for crepes try La Creperie Bretonne and Creperie Le Rocher; or head to a supermarket and stock up on French cheese and baguettes. Take your picnic to a palm-lined beach to enjoy.
Beyond the city, traditional Kanak cuisine and farm-to-table fare lead the way. Bougna is one of the best-known Kanak dishes – a tasty mixture of yams, taro, fish and shellfish (and sometimes chicken or even bat), simmered in fragrant coconut milk and banana leaves.
At smaller restaurants out of town the options may be slimmer, and you'll eat whatever the chef is cooking (almost always a three course meal). Sometimes the main course will be bougna, other times it might be slow-cooked deer or roasted pork. Whatever you are served, you can be certain it will be fresh, as many chefs farm their own animals and grow their own fruits, vegetables and herbs. 
So come to New Caledonia with an appetite – your taste buds will thank you for it.
Other Travel Articles You Might Like...