17 December 2018
With hundreds of thousands of Australian visitors each year, the South Pacific is undeniably one of our nation's favourite cruising destinations. And it's not hard to see why – the tropical scenery, beach side locations and laid back attitude offered by countries such as Fiji, Vanuatu and the Solomon Islands are three factors guaranteed to give you a relaxing holiday.
However, your vacation can easily be ruined if you haven't packed all of the essentials. A bit of sunburn, bout of seasickness or misplaced documents are all things that can turn a good time into an unhappy mess. Avoid these situations (and many more) by making sure you have these top 10 must-pack items in your luggage!
Essential Documents
You won't be able to go anywhere without your passport, boarding ticket and other important files! When boarding, make sure to keep them close at hand in your carry-on luggage, then lock them away safely once on the ship.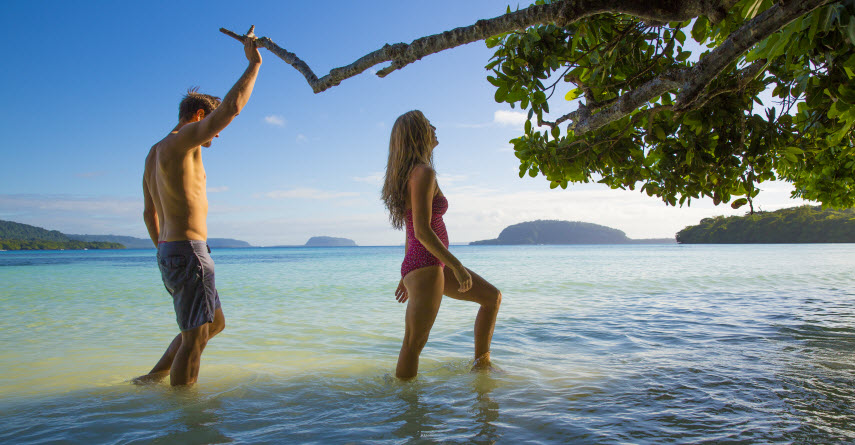 Sun Protection
No one likes getting sunburnt, so include sunscreen, a sun hat, sunglasses and a beach cover-up in your bag to avoid the sun's damaging effects.
Swimmers
Cossies, togs, bathing suits… whatever you call them, don't forget them! How are you meant to fully appreciate the South Pacific if you can't dive into its turquoise waters? Make sure that you include multiple pairs of swimmers as it's likely that you'll also want to take advantage of your ship's pools or hot tubs.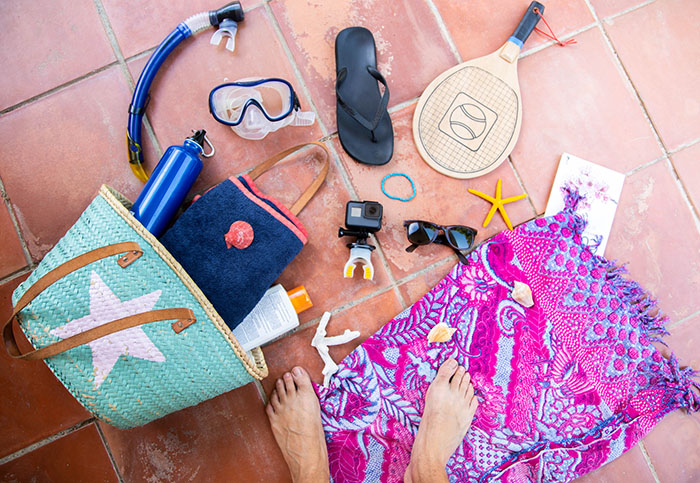 Camera
Document the memories you're making and bring along a good quality camera. You might even want to get a waterproof camera so that you can photograph the beautiful South Pacific reefs when snorkelling. And of course, don't forget spare batteries or a charger cord.
Day Pack
A light day pack is essential for shore excursions. Purchase a backpack or tote bag that is easily secured for your safety, but large enough to bring your essentials on shore.
Wet Weather Gear
No one wants to tempt fate, but sometimes it pays to be prepared – you should include a light raincoat or poncho in case of poor weather.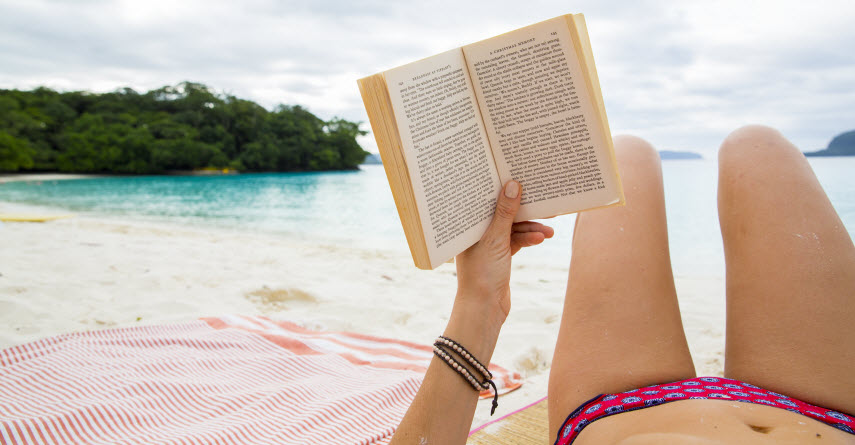 Poolside Entertainment
Keep yourself entertained while lounging by the pool or sunbathing on the beach with a good holiday read. Whether it's a bestselling book, the latest magazine or crossword puzzles, you'll ensure you enjoy every second.
Medication
While some common pharmaceuticals may be available on your ship or at port stops, you may find them to be priced at a premium. Avoid a nasty situation and pack some basic medication in your toiletries – paracetamol, antihistamines and motion sickness tablets are some examples that might come in handy.
Fancy Dress
Many cruise lines will have themed party nights on their South Pacific voyages (P&O in particular is famous for its events) that give you the chance to dress up and get in the holiday spirit! Hawaiian, the Wild West and 1920s Gatsby are some popular themes, so check which events are happening on your cruise and prepare accordingly. Your itinerary might also include a number of formal nights, so make sure to pack cocktail attire as well!
Cash
Even though you probably won't have to use cash on board your ship, many of the small villages throughout the various islands of the South Pacific will only accept cash (especially in marketplaces). You should bring along some small Australian or American notes so that you can pick up trinkets and souvenirs to take home. If you're unsure which currency is best, simply get in touch with your cruise expert to check!
---
For the latest South Pacific cruise deals, click here.
---
Other Travel Articles You Might Like...