19 April 2013
For Flight Centre's Digital Specialists Tom Kyte, Dan Shaw and Rob Gott the sleepless nights paid off when they were crowned the winners at THack in Sydney.
"We created an app that delivers scenario based results. It's about giving the user results based on what's happening around them - the time of day, the weather, user ratings and the profile of the person. Depending on where you are, what time and type of day it is, and your profile; our app will suggest an activity," said Dan.
"This idea grew from the APIs (tools shared by another company to access their data) that we were offered for the event. We looked at the apps already available and devised a concept that would be practical for travellers. We wanted to develop an app that travellers would actually want to use. It was also essential that our design was clean and intuitive; so that it's easy for people to navigate."
Dubbed NowWhat, travellers arrive at a destination and log onto the app, which will give them activity ideas relevant to their situation and preference.
In preparation for the 15-minute presentation at THack, an event that brings together travel industry developers to showcase new digital travel products and web or mobile-based tools, the team were programming right up until the last minute.
"We arrived in Sydney the day before THack and from 3pm that afternoon through to 12.30am that night we worked non-stop. We then continued working from 7am until 10.20am - we gave ourselves 10 minutes to get to the venue," said Tom.
"The presentation didn't go completely to plan though. We had some technical difficulties; we couldn't display the mobile phone on the big screen. This meant that Dan had to walk around showing his phone to the audience and the judges."
Despite this minor technical mishap, the judges including Martin Kelly of TravelTrends, entrepreneur Mark Pesce and Ian Cumming of TravelMassive looked favourably upon the idea.
"This is a brilliant application, solved a problem and was a clear winner. The scenario algorithm is an excellent idea and gave the overall service the edge over the other entries. Not only did it work very well, pulling results in easily from other sources, but it has a solid and easy-to-use UEX. A sensible and helpful product - great work," said the judges.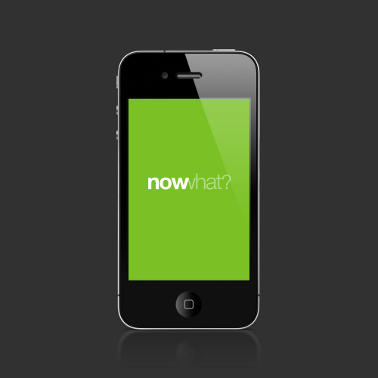 Despite the accolades, the experience of presenting at the event was invaluable for the team who work within Flight Centre's digital nation.
"I would highly recommend participating in THack, not just for the experience of presenting but to be a part of a high pressure situation where innovation is critical. Being put under this type of pressure meant you had to think outside the box and challenge yourself. It's like a roller-coaster ride," said Dan.
"We hope to release the concept to the public so that travellers can use NowWhat to enhance their holiday experience."
Other Travel Articles You Might Like...