Latest Travel News - Border Openings, Business Travel Recovery & Another Tour Company Innovates To Survive
25 September 2020
This week in travel:
Cap On Returning Australian Travellers Eased
Last Thursday September 17, Scott Morrison announced an easing of the cap on international arrivals to help Australians stuck overseas. By October 12 the cap will be raised to bring the number of Australians allowed to return home from 4,000 to almost 6,000.
New South Wales will take an additional 500 returned travellers from 27 October, and Queensland and Western Australia will be taking an additional 200, with WA promising to take an extra 500 a week by 11 October. Queensland will then take an additional 300 per week after 5 October and South Australia has already agreed to boost its capacity for international travellers by 360 each week.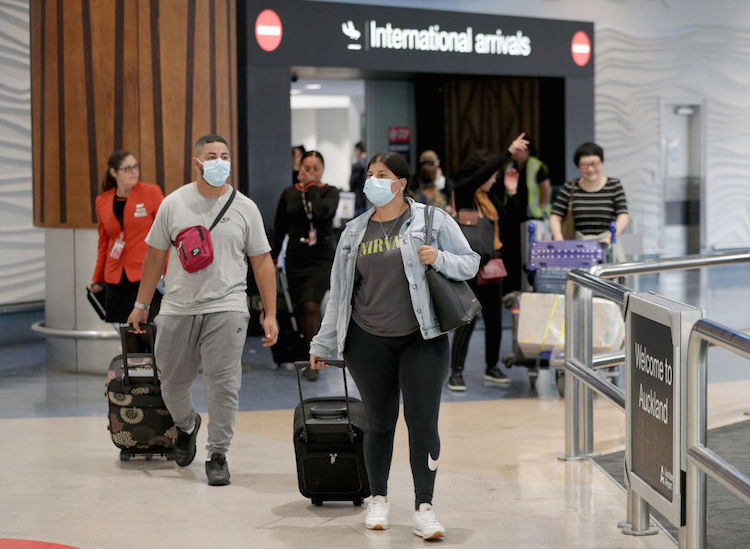 WA Travel Agents To Access Government Support 
The West Australian governments new $3 million COVID-19 Industry Support Fund will be accessible to the state's travel agents. The program is the first and only dedicated support program in the country for agents, funded by the WA government. The first rollout of the fund will provide packages of up to $5,000 to eligible home-based agents and minimum $10,000 packages to eligible brick-and-mortar businesses.
The state's Small Business Minister, Paul Papalia, said travel agents have been one of the industries most impacted by COVID-19, with up to 90 per cent of their income drawn from Western Australians travelling overseas.
"The state government recognises the important work local agents have been doing to refund customers' travel credits and vouchers from airlines, hotels and tourism companies right around the world.
ACCC Announces New Airline Competition Reporting System
Federal Treasurer Josh Frydenberg has tasked the Australian Competition and Consumer Commission (ACCC) to monitor prices, costs and profits of domestic flights over the next three years.
"COVID-19 has created some of the most difficult market conditions in Australian aviation history and it's critical that when the industry starts scaling up domestic flying, any potential damage to competition is identified quickly and acted on," ACCC chair Rod Sims said.
The ACCC will be looking for certain activities that may damage competition, including capacity dumping, predatory pricing and hoarding of airport spots. They will also look for airlines entering into agreements with suppliers to prevent competitors from offering services or altering schedules to prevent a competitor entering the market.
The watchdog will monitor monthly flight capacity, passenger numbers, and revenue data from Qantas, Virgin and Rex.
Business Travel Resumes Across The Globe According To New Corporate Travel Research
Flight Centre Travel Group has commissioned its third State of the Market Survey, conducted by the group's consulting arm 4th Dimension (4D). The research represents business travel managers, bookers and travellers in EMEA, Asia, the Americas, India, Australia and New Zealand, to gauge their sentiments on business travel. 
According to the research, 50 per cent of respondents said they have employees already travelling or booking reservations to travel in the near future, and the combined results of the three research pieces conducted by 4D released also in May and June shows more than 90 percent of businesses planned to travel domestically and short-haul flights within three months of governments re-opening borders and lifting restrictions.
However, the number of trips taken will likely be lower, as only 26 per cent of businesses are planning to return to their pre-COVID-19 levels for domestic travel during 2021. The remaining 74 per cent of businesses predict reduced domestic travel for the immediate year ahead.
South Australia has opened its border to New South Wales
People entering SA from NSW will no longer have to undergo mandatory quarantine from Thursday, September 24. South Australia opened its borders to NSW residents today, but to qualify for an entry permit, people must not have been in Victoria during the previous 14 days. SA Police confirmed that would rule out NSW border residents who travelled into Victorian border towns for work or to do shopping.
Queensland extends border bubble with New South Wales
Queensland will extend its border bubble with New South Wales from October 1. An additional 41 postcodes along the NSW-Queensland border, as well as several communities further down the coast, will be included, meaning residents can travel to Queensland without an exemption. Queenslanders will be permitted to travel south to those postcodes as well.
Urban Adventures at Home Online Experiences
Intrepid Tours day tour company Urban Adventures this week launched a new range of online experiences called Urban Adventures at Home. 
The company is taking its local guides around the globe, all from the comfort of their own homes. All experiences are held over Zoom and hosted by expert local guides in cities around the world. From hands-on cooking classes to virtual city walks to interactive trivia. Urban Adventure like many travel brands and airlines is having to adapt and innovate to survive the current climate. Find out more here: https://www.urbanadventures.com/online-experiences
Other Travel Articles You Might Like...