Latest Travel News - Virgin Australia CEO Ejected, Kiwi Invasion & Scomo Having A Good Ol' Yarn
16 October 2020
This week's top travel news:
Bain Capital pulls chute on Virgin Australia CEO
Virgin Australia this week said 'bon voyage,' to CEO Paul Scurrah alongside a number of senior execs, announcing he would be replaced by Bain Capital consultant and former Jetstar CEO, Jayne Hrdlicka.  
G'day bro! - The Kiwis are coming
From today passengers travelling from NZ are able to travel to NSW without needing to quarantine on arrival to Australia. Tourism Minister Simon Birmingham also hinted this week at Aussies travelling to NZ by the end of the year according to the SMH: "Work continues on how we can facilitate two-way COVID-safe travel between Australia and New Zealand, and I hope that we can see a reciprocal arrangement of quarantine-free travel with New Zealand by the year's end."
Tassie set to let all the mainland plebs back in
Premier Peter Gutwein confirmed Tasmania remains on track to open to SA, WA, the NT, QLD, and the ACT from October 26. The state's three step plan for reopening involves allowing seasonal and FIFO workers to enter from non-affected regions under certain circumstances, with further restrictions easing by late October.
Scomo confirms gettin' on the blower with Japan, South Korea, Singapore and a few South Pacific nations
Australian Prime Minister Scott Morrison confirmed he has personally been speaking with the Prime Minister of Japan, the President of South Korea, and Pacific leaders, while Foreign Minister Marise Payne meanwhile had been in discussions with Singapore. The revelation suggests hopes for potential 'travel corridors' when Australia eases international travel to countries that have performed well on the health front.
This Japanese traveller is the only bloke to get to hike Machu Picchu in 7 months
In other random news, more than 1 million people used to visit the ancient Incan ruins of Machu Picchu every year — but no one has ever seen it the way Japanese traveller, Jesse Katayama, did.
The man [pictured] couldn't afford to return to Japan when Peru shut down in March. So while he waited (studying and teaching boxing at a local gym), and with the help of locals, he petitioned the Peruvian Government. Katayama was able to convince the government to let him access the 500-year-old citadel, becoming the only tourist in seven months to visit. Some would argue 7 months is worth waiting for the once-in-a-lifetime opportunity.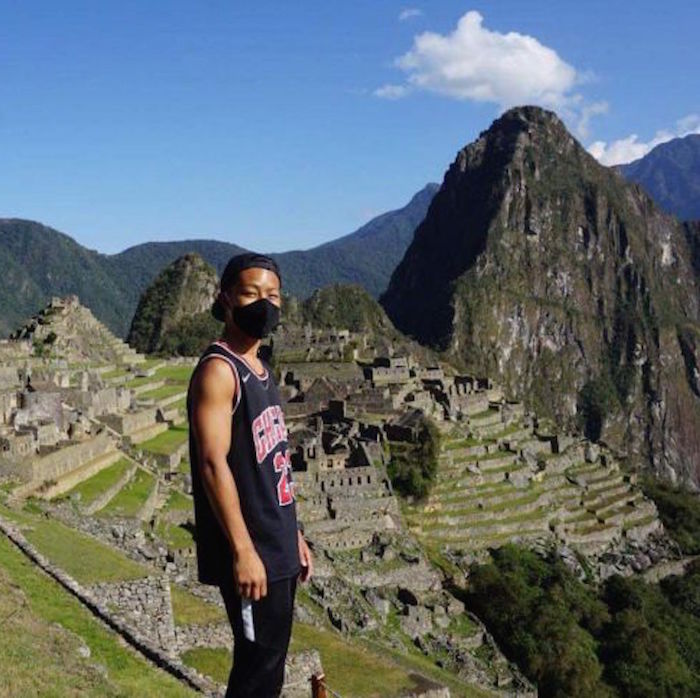 Other Travel Articles You Might Like...