11 February 2021
What you need to know about a COVID-19 vaccine passport:
Many airlines are introducing mandatory testing and proof of vaccine will likely follow

Countries are looking at introducing proof of a vaccine for entry

There are multiple organisations working on a vaccine passport, including the Australian government

Denmark is the first country to introduce the use of a vaccine passport

Cruise lines are looking at vaccines as an important step in reviving the cruise industry

A vaccine passport likely won't be a reality in Australia until most of the population has been vaccinated
---

For decades travellers have been required or advised to get certain vaccinations before travelling to different countries. These jabs are recorded in a small yellow card, formally known as the International Certificate of Vaccination or Prophylaxis (ICVP). Created by the World Health Organisation (WHO), these yellow cards are currently accepted as formal proof of vaccination for diseases such as yellow fever, cholera, rabies, and more. 
In this new post-pandemic world, however, experts are talking about a new, electronic version of a vaccine passport, which would replace the ICVP, and eventually allow the return of not only international travel, but events with large crowds like sporting events, concerts and conventions, that are still limited in many parts of the world.
---
---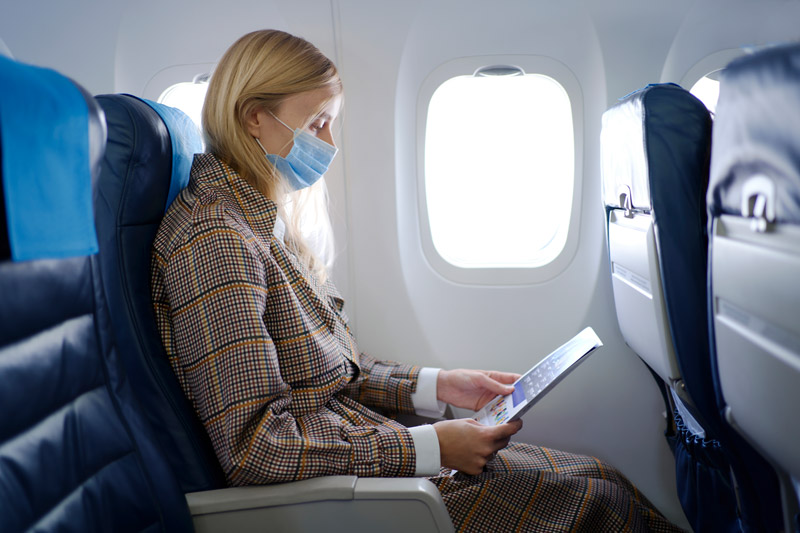 Will a vaccine be required for air travel?
As COVID-19 vaccinations begin being rolled out across the globe, airlines have started to implement vaccination and testing rules. This week Etihad was the first airline to announce that 100% of its onboard crew have been vaccinated with a COVID-19 vaccine. Back in August 2020, Etihad was also the first airline to make COVID-19 testing mandatory before every flight. 
Qantas announced in November 2020 that proof of vaccination would likely become a requirement for passengers boarding the carrier's flights in and out of Australia once vaccines are more readily available. With the majority of the Australian population not expected to have access to a vaccine until in the second half of this year, there has been no mention of when this requirement might come into effect. 
The International Air Transport Association (IATA) is in the process of developing a digital pass system that will display COVID-19 PCR test and vaccination results for passengers that will be readily available to airlines and government authorities, effectively acting as a vaccine passport.
Some airlines, including Virgin Atlantic, Jet Blue, Lufthansa, Swiss and United are already working together to share COVID-19 PCR test results for passengers who are using another digital app called CommonPass. The same system will also be available to show proof of vaccination, however, it is likely IATA will eventually mandate the use of one system for all airlines.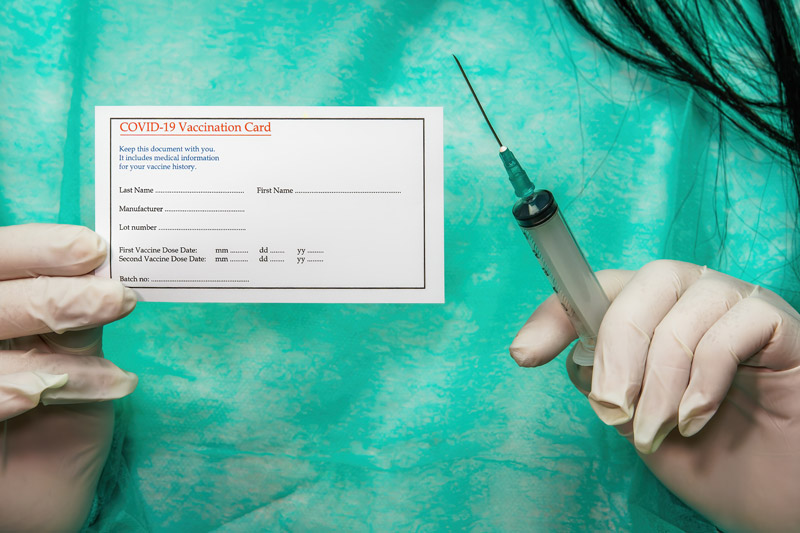 Will proof of a vaccine be needed to enter certain countries?
At the time of publishing, each country has unique rules on international arrivals and COVID-19. Many countries require travellers to present a negative COVID-19 PCR test result before boarding a flight, including Australia, the United States, the United Kingdom, Singapore, New Zealand, and many more. It's likely that as more of the world's population gets vaccinated, more countries will bring this in as a requirement for entry. 
In November 2020, the Danish government was one of the first to start work on implementing a vaccine passport that could be used for both travelling as well as crowded events such as sporting events and concerts. The passport is expected to be implemented in Denmark in the first half of 2021, including for international arrivals. 
Germany has introduced new requirements for international air arrivals, who must present either a negative COVID-19 PCR test, proof of vaccination, or proof of a past COVID-19 infection (with specific requirements around the timeframe of the infection). Other governments have also hinted at the implementation of a vaccine passport, including Canada. 
Currently, the WHO doesn't support a vaccine passport due to the risk of discrimination based on race, nationality and access to smartphones, since many of the proposed applications require one. As the availability and affordability of vaccines improve, particularly in poorer countries, this may change. 
Will a COVID-19 vaccine be required to go on a cruise?
Unlike air travel, many cruisers have not previously been required to present an ICVP yellow card prior to boarding, however, this is likely to change with the COVID-19 vaccines. 
Some cruise lines including Royal Caribbean have said that vaccinations will become an important part of reviving the cruise industry, including compulsory vaccinations for all crew. The requirement for a vaccine before boarding will also likely be primarily dictated by the destination countries the cruise ships visit and the requirements for disembarking. 
Cruise Critic has reported that would-be passengers on their message boards are divided on the idea of mandating a vaccine before sailing, with some arguing that children won't be able to cruise for a long time, as in many countries they will be the last demographic group to be given access to the vaccine. That said, Cruise Critic reports that 76% of readers say they are willing to be vaccinated before sailing, and just 23% are not.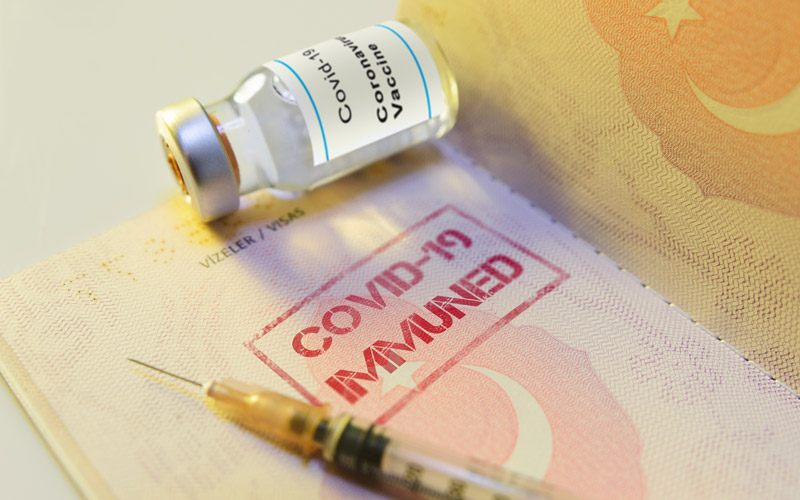 When will a vaccine passport become a reality?
There are a number of companies and governments around the world working on developing vaccine passports, including CommonPass and IATA mentioned above. Here in Australia, the Federal Government is rolling out a gitial certificate of vaccination that will be stored and displayed on the Express Plus Medicare and MyGov apps when Australians get their jab. This could certainly be used for international travel too. 
The Australian government has divided the population into five groups for the vaccine rollout. After healthcare and essential workers and vulnerable populations, the majority of Australia's adult population falls into the fourth group. It's expected that most Australians will be vaccinated before the end of 2021.
---
---

Been There Campaign Banner
Other Travel Articles You Might Like...