8 September 2021
What you need to know about COVID-19 vaccine passports:
The Australian Government will begin issuing them from October 2021

They will be available to vaccinated holders of Australian passports either on your phone or in printed form

It's still unclear when Australia's international border will open for their use

The government is still discussing how the vaccine passports will tie in with travel bubbles
---

---
From October 2021, the Australian Government will start issuing Covid-19 vaccination certificates to enable more of us to safely travel overseas. Your vaccination status will be linked to your passport chip so that Australian vaccine certificates will be available either on your phone or in printed form. The catch is, even with your vaccinated status, you'll still be required to quarantine at home for two weeks on your return to Australia. 
But don't expect a stampede through our international departure terminal doors just yet. At the time of writing, the Government has given no clear indication of when Australia's current international border restrictions will ease. Even so, the movement towards vaccine passports takes those of us without special exemptions a step closer to international travel, and is a great reminder that now is the time to resume planning your next overseas holiday.  
Vaccine passports are nothing new 
For decades travellers have been required or advised to get certain vaccinations before travelling to different countries. These jabs are recorded in a small yellow card, formally known as the International Certificate of Vaccination or Prophylaxis (ICVP). Created by the World Health Organisation (WHO), these yellow cards are currently accepted as formal proof of vaccination for diseases such as yellow fever, cholera, rabies, and more.  
In this post-pandemic world, however, the new electronic version of a vaccine passport may replace the ICVP and also be used for events with large crowds like sporting fixtures, concerts and conventions that are still limited in many parts of the world.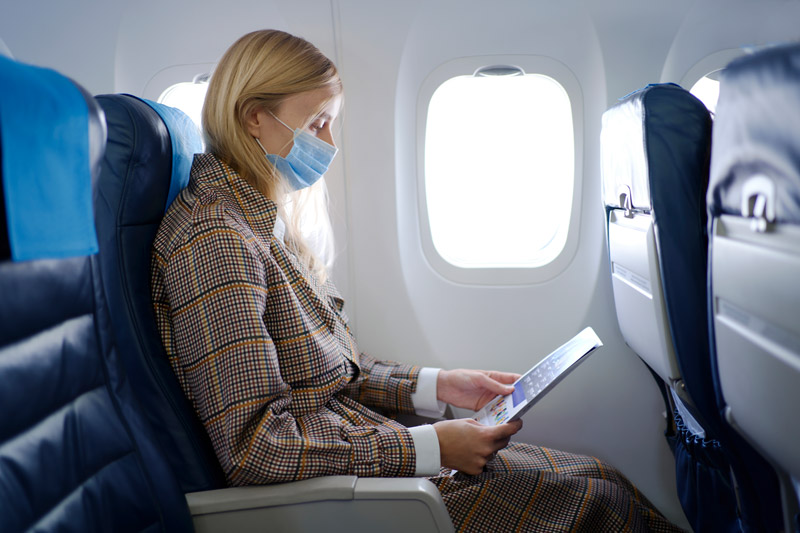 Will being vaccinated be essential for air travel? 
In the foreseeable future, yes. As Australia rolls out vaccine passports, the government is in talks with other countries to work out which vaccines will be recognised in international bubble agreements. But the underlying factor is the sooner we all get vaccinated the sooner Australia will be able to create these travel bubbles. As Covid-19 vaccinations begin being rolled out across the globe, airlines have started to implement vaccination and testing rules. Etihad was the first airline to announce that 100% of its onboard crew have been vaccinated with a COVID-19 vaccine. Back in August 2020, Etihad was also the first airline to make COVID-19 testing mandatory before every flight.  
At the time of writing, Virgin Australia was consulting with employees and unions over its proposal to require COVID-19 vaccination for frontline staff by 15 November 2021 in anticipation of travel restrictions being lifted around that time. 
Qantas announced in August 2021 that it expects the vaccination threshold of 80 per cent necessary to trigger the gradual reopeing of Australia's international border will be reached in December 2021.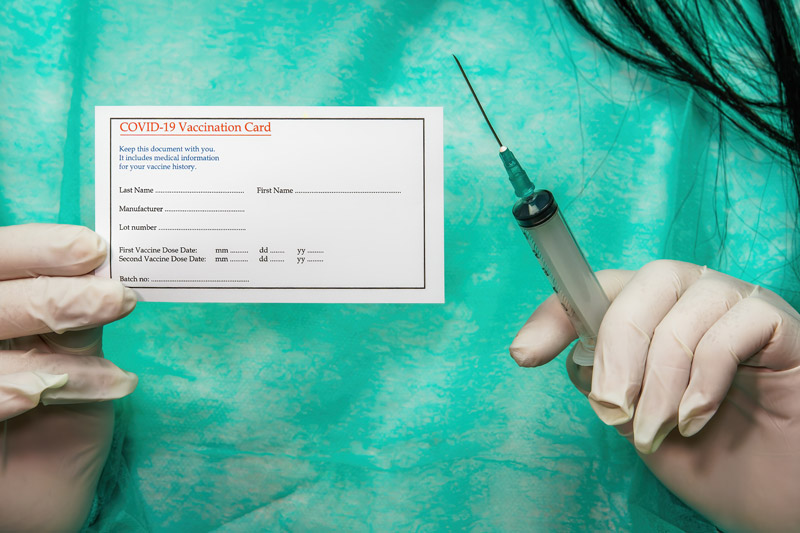 The International Air Transport Association (IATA) has developed a mobile app that helps travellers store and manage their verified certifications for COVID-19 tests or vaccines. 
However, at the time of writing, travellers will only be able to use it if their airline is part of a trial.   
Will proof of a vaccine be needed to enter certain countries? 
At the time of publishing, each country has unique rules on international arrivals and COVID-19. Many countries require travellers to present a negative COVID-19 PCR test result before boarding a flight, including Australia, the United States, the United Kingdom, Singapore, New Zealand, and many more. It's possible that as more of the world's population gets vaccinated, countries will retain this as a requirement for entry in addition to you having a vaccine passport.  
Many European countries have implemented vaccine passports that can be used for travelling around Europe as well as for attending crowded places such as nightclubs, sporting events and concerts. 
Currently, the WHO doesn't support a vaccine passport due to the risk of discrimination based on race, nationality and access to smartphones, and that there are still critical unknowns regarding the efficacy of vaccination in reducing transmission.  
Will a COVID-19 vaccine be required to go on a cruise? 
Unlike air travel, many cruisers have not previously been required to present an ICVP yellow card prior to boarding, however, this is likely to change with the COVID-19 vaccines.  
At the time of writing, operators such as Celebrity Cruises, Cunard Cruises, Carnival Cruises, and Princess Cruises require proof of vaccination before boarding their ships. Others such as Hurtigruten, require you to produce a recent Covid-19 test result and many more require guests to underdo pre-embarkation health screeing including temperature checks.  Many of these requirements change regularly as they are dictated by the destination countries the cruise ships visit.    
---
---
Other Travel Articles You Might Like...