15 April 2021
Here's what you need to know
Travel from Australia to New Zealand will be allowed from 11:59pm New Zealand time (9:59pm AEST) on the 18th April 2021.

There are strict conditions of travel that must be followed. 

You do not currently need a negative COVID-19 test to travel between Australia and New Zealand. 

You must wear a face covering in all airports, on flights and all public transport in New Zealand. 

Travel conditions could change at any time and quickly so stay up to date. 

Book onto Green Zone flights which are only for Australia-New Zealand travel bubble passengers. Red Zone flights are for all other countries. The two zones are separate in the airports. 
---
The time has finally come to dust off our passports and start heading overseas. Because of our close relationship with our mates across the ditch, the first quarantine-free travel bubble is opening between Australia and New Zealand. It's not all friendly rivalries and banter, there are some conditions and information you need to know. Let's take a look at the New Zealand Safe Travel Zone as it is named in Australia or Quarantine Free Travel (QFT) in NZ. 
---

---
When Can I travel Quarantine-Free Between Australia And New Zealand? 
From 11:59pm New Zealand time (9:59pm AEST) on the 18th April 2021. 
Are There Conditions? 
Yes. 
To travel from Australia to New Zealand you must:
Have been in Australia for the last 14 days 
Not have had a positive COVID-19 test during the 14 days before travel
Not be awaiting the results of a COVID-19 test that was undergone during the 14-day period
Complete a pre-departure health declaration
Have no cold or flu symptoms
Meet New Zealand immigration requirements as per your travel itineraries
To travel from New Zealand to Australia you must: 
Have been in New Zealand for the last 14 days
Undergo health screening at the airport 
Abide by local requirements and check these before travel 
Wear a mask while traveling and follow any local rules at the destination
It is very important to remember these conditions may change at any time and at short notice.
Will I Need A Negative COVID-19 Test To Travel Between NZ and Australia? 
Not currently. This may change if there is a case in either country so make sure you check before travelling. 
---
---
What Do I need To Do When Travelling? 
 From Australia to New Zealand you:
Need to complete an online travel Declaration from this link
Need to check the Smart Traveller website for the latest travel information
Need to download the NZ COVID Tracer app which you will use to check into businesses, services and events all across New Zealand. This app assists with fast and easy contract tracing should there be a case detected. 
Must turn on Bluetooth tracing in the app so it can anonymously log phones you have been near and alert you if you have been close to a positive COVID-19 case 
Must isolate yourself in your accommodation and call the NZ Healthline on 0800 611 116  for advice if you feel unwell at any time.
Must wear a face covering on international and domestic flights, at your arrival airport and on all public transport around New Zealand unless exempt 
Must practise good hygiene 
From New Zealand to Australia you: 
---
---
What Will travelling To New Zealand Be like? 
To travel between New Zealand and Australia, you need to be booked onto a special quarantine-free green zone flight. These are for people who have not been outside of either country in the last 14 days. There are also 'Red Flights' which have passengers from outside the bubble and the different types of flights will be easily distinguishable when booking. If you are unsure, reach out to one of our travel agents who will be happy to help. 
Make sure you have completed a pre-departure health declaration and do not travel with any cold or flu symptoms. Arrival is into the green zone at the airport which is separate to passengers arriving from other parts of the world who will have to go into quarantine. Make sure you download the NZ COVID Tracer app in NZ and the COVID Tracer app of the state you will be spending time in while in Aus. Random temperature checks of arrivals will be done by airport staff as an added precaution.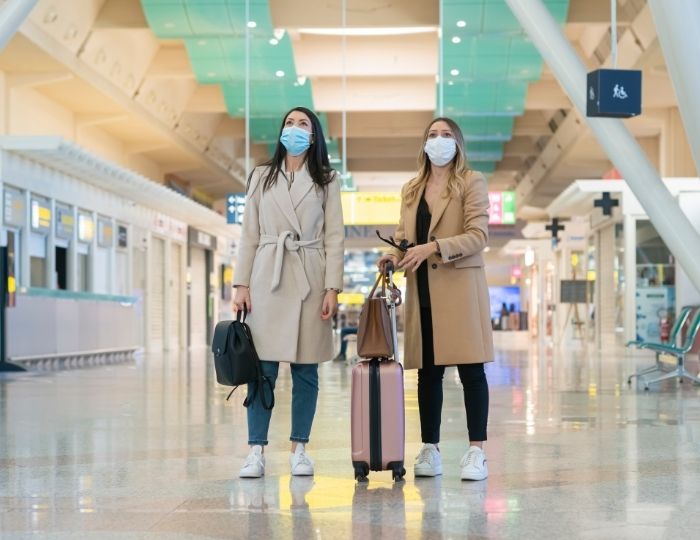 What Happens If There Is An Outbreak While I Am Away? 
It is important to understand that conditions could change at any time and quickly. If there is an outbreak your travel could be delayed or you might have to return to your country of origin, undertake a COVID-19 test, self isolate on return home or even go into managed quarantine. 
Keep in mind that it will be your responsibility to take on any costs and it's essential to be familiar with the terms and conditions of your booking and have read and understood the product disclosure statement of your insurance. 

Other Important Info
You don't have to spend 14 days in your destination, you can visit for any length of time as long as you have been in your country of origin for at least 14 days prior to travel. 
Time spent in Niue or the Cook Islands does not count towards the 14 days in NZ before travel to Australia. 
If you are traveling on a temporary immigation visa, it's important to speak to Home Affairs in Australia and Immigration in New Zealand before traveling and check visa conditions. Re-entry into your country of origin is not guaranteed. 
A number of insurers now have COVID-19 benefits. Click here for more info. 
If a passenger becomes unwell during a flight, they will be isolated and upon arrival a health assessment will be done and decisions will be made about the next steps. 
Biosecurity laws and checks will remain the same in both countries
---
---
Other Travel Articles You Might Like...