18 January 2019
Some countries have e-visas, some countries don't. What are they? How do they work? Do you need one? And, most importantly, how do you get one? Below we'll guide you through everything you need to know about e-visas for Australians, and if you can make it through the acronyms, at the end of the blog we guarantee you'll know your eTA from your ESTA.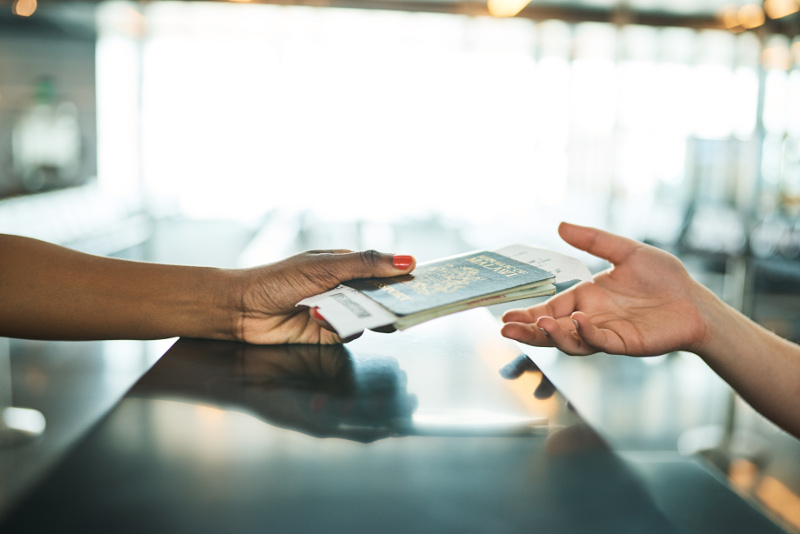 First up, what is an e-visa?
An e-visa is simply an electronic visa, as opposed to a regular visa which traditionally takes the form of a physical label or sticker in your passport. An e-visa is the electronic authorisation to enter a particular country, applied for online, electronically linked to your passport and sometimes emailed to you in the form of a PDF (portable document format).
E-visas for Australians travelling overseas work exactly the same way as regular visas, in that they grant you permission to enter a country. When your e-visa is approved, it's recommended that you download and print out the document just in case you are asked for it upon arrival. This is not always necessary, because your passport will have the e-visa linked to it electronically, but it's a good practice to adopt.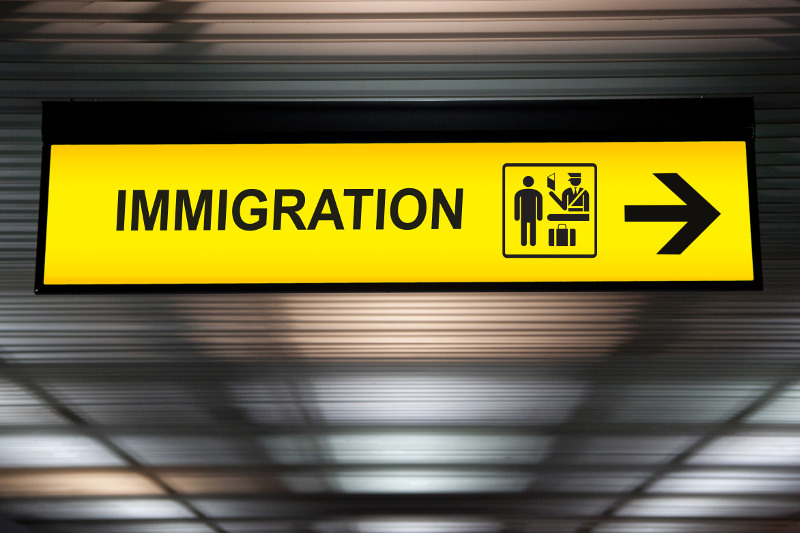 How do I get an e-visa?
E-visas are obtained via an application form on the relevant country's official website. For example, Australian citizens can enter Vietnam with an e-visa. You apply for this electronic document via the Vietnamese Ministry of Public Security's 'National Web Portal On Immigration'. If you look on the Australian Government's Smartraveller website, you'll find all the links to the relevant e-visa application pages.
As is the case with most e-visas, you are required to fill in a form online, include proof of identification, pay the fee via credit card (usually only Visa or Mastercard are accepted) and then submit your request. You'll need your passport and an email address to complete the process. In the example of Vietnam e-visas, successful applicants will be notified within three working days. As mentioned above, it is always a good idea – essential, even – to print out the confirmation of your e-visa and carry it with you. (Note: Countries which offer e-visas also often other modes of visa application. For example, Australians can also apply for a tourist visa to Vietnam in person at Vietnamese Embassy in Canberra, through the post or online via the Vietnamese Embassy's website.)
If you have any questions about visas for Australians travelling overseas, call 133 133 and talk to a Flight Centre Travel Expert.
RELATED: Which Countries Do You Need A Visa To Visit?

Which countries can you enter with an e-visa?
More and more countries are adopting the e-visa as global 'tech savviness' increases and governments move to more efficient processes. Currently, these are the countries which Australians can enter with an e-visa:
Cambodia
Canada*
Egypt
India
Kenya
Sri Lanka**
Turkey
Vietnam
USA***
*Technically, what Canada offers is not an e-visa but an Electronic Travel Authorisation (eTA), which you will need if you plan to fly into or transit through a Canadian airport. You can apply online and while approvals usually only take a few minutes, you should allow a few days for your eTA to be approved. Once your eTA has been approved, it is electronically linked to your passport and valid for five years from the day it is issued or until your passport expires.
**Sri Lanka requires you to have an Electronic Travel Authorisation (eTA) to enter the country, which you will need to arrange prior to arrival.
***Most Australian and New Zealand tourists won't need a visa to enter the US although there is some electronic 'paperwork' required in the form of an ESTA application (Electronic System for Travel Authorisation).  Australians visiting the US (including the US Virgin Islands and Puerto Rico) for less than 90 days may be able to travel into the country under the Visa Waiver Program (VWP) if certain conditions are met, such as not having a criminal record or being a dual citizen of Iran, Iraq, Sudan or Syria.
Before travelling under the VWP, you'll need to apply and be pre-approved for the VWP via the ESTA. (Did you get all that?) The cost is USD14, payable online by credit card and note: there are loads of ESTA scammers out there so if you're paying more, you should be very suspicious. US authorities recommend that you apply for the ESTA as soon as you know you'll be travelling to the US. According to US Customs and Border Protection, you need to apply for your ESTA no later than 72 hours before departing for the United States. If you turn up at the airport without your ESTA, you will be unable to travel.
RELATED: Planning Your Trip? Everything You Need To Know About Tourist Visas
How does an e-visa differ from an eTA?
In terms of function, there is practically no difference between an e-visa and an eTA (electronic Travel Authorisation). The main difference is the website on which you apply, and how much each one costs.
Please note: Visas are the individual responsibility of travellers. The information above is to be used as a guide only. Conditions can change suddenly so we recommend checking the Australian Government's Smart Traveller website for the latest updates.
If you have any questions regarding e-visas , call 133 133 and talk to a Flight Centre Travel Expert for advice.
Other Travel Articles You Might Like...