27 December 2018
At Flight Centre, we believe that we know, because we go. During the filming of our second season of the 48 Hour Destination, we sent our people to 14 destinations to experience the biggest variety and clash of culture that these destinations offered, and we learnt a little along the way. Here is a run down of our insider tips and tricks: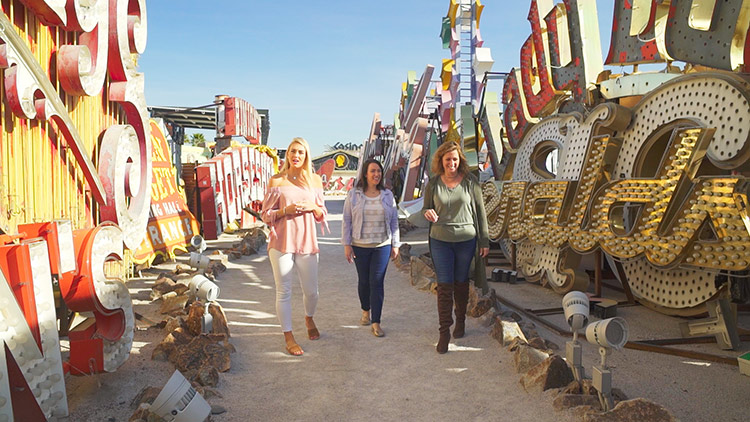 Nevada
Aired on 21st July, 2018  
Catch it again here
Beyond the bright Vegas lights, there is a whole world waiting to be discovered.  From dreamy desserts and grand canyons, to quirky ghost towns and . Here our sound recordist Marty Fay shares his Nevada wisdom:
"Whether it's your first time or you're returning, my must do in Las Vegas is the neon museum. A collection of original casino signs known as the 'boneyard' were left in a state of disrepair for people to wander through on the side of the highway. Today, these former signs have been curated into an outdoor museum for visitors to enjoy.  This display is open daily but be sure to come back at night for 'Brilliant'. A few times a night the signs are re-animated with laser lighting in a spectacular display that showcases the iconic Las Vegas strip's colourful history. It simply is, brilliant."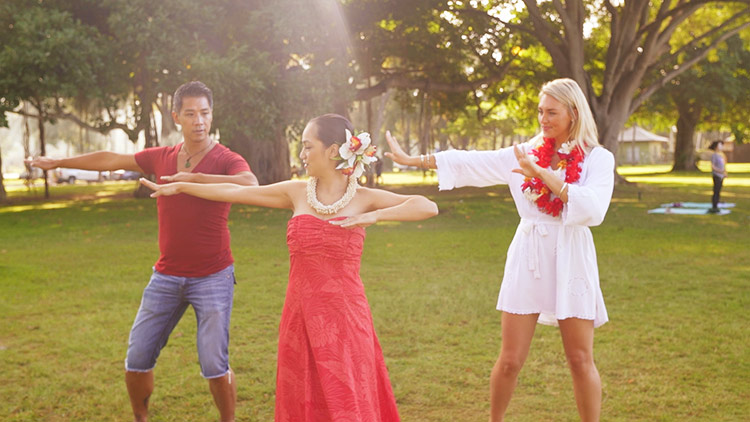 Hawaii
Aired on 28th July, 2018  
Catch it again here
Hawaii - the ultimate holiday destination. Here, Greer trekked the volcanic landscape, surfed the iconic breaks and enjoyed local food and traditions.  We asked our savvy producer and all-round legend Sam Aldenton for her hot Hawaii tip, and here it is:
"For a fully immersive and authentic Hawaiian experience, you have to get involved in a luau.  You can't go past the Old Lahaina Luau on Maui, it is an incredible night. For action, hit the Kualoa Ranch on Oahu."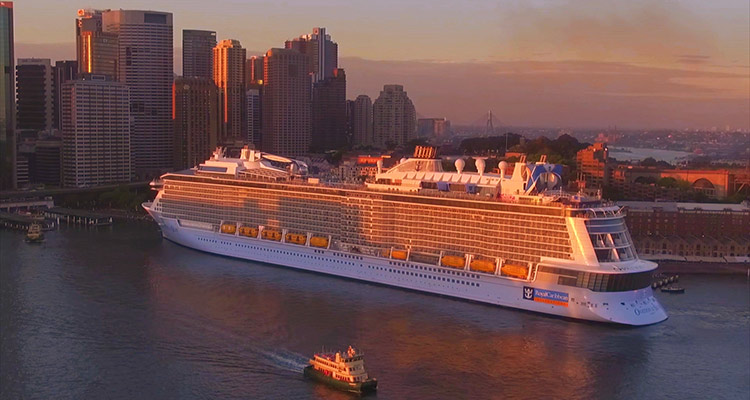 RCI Cruise
Aired on 4th August, 2018  
Catch it again here
Greer and Tayla took to the high seas for 48 hours aboard Royal Caribbean's Ovation of the Seas.  From world class dining, to adrenaline inducing activities and robotic bartenders, they didn't stop from the moment they embarked on that ship.  Nicky Williams, Cruise episode director has a bit of advice for those thinking about booking a first time cruise for their next trip:
"Not sure whether a cruise is for you? Try a short three day cruise out of your nearest port and get a taste of the cruise experience. These are perfect for dipping your toe in the water!"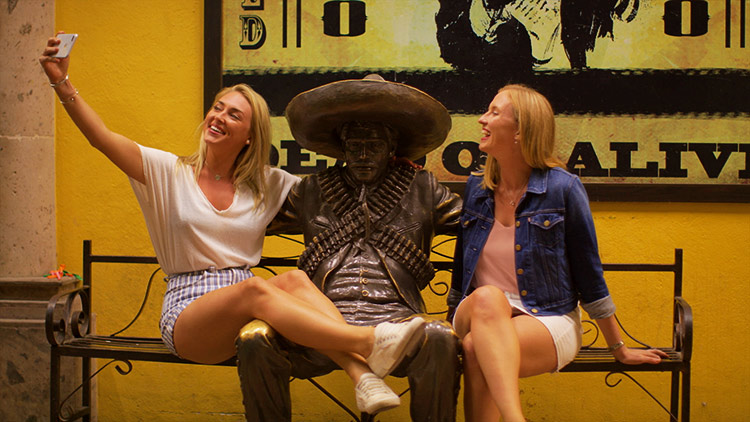 Los Cabos
Aired on 11th August, 2018  
Catch it again here
Arrrrriba! Mexico welcomed Greer and Emma with open arms, and once you watch this episode you will see why. The people are so warm, hospitable and welcoming, the culture is vivacious and the food is fantastic! It was a first time visit to the area for episode producer Kristy Eakins, so here is her insider recommendation:
"Los Cabos is an eclectic region with lots of unexpected finds; a must see is the art district in San Jose.  You'll be blown away by the great music, beautiful art and a lively street party."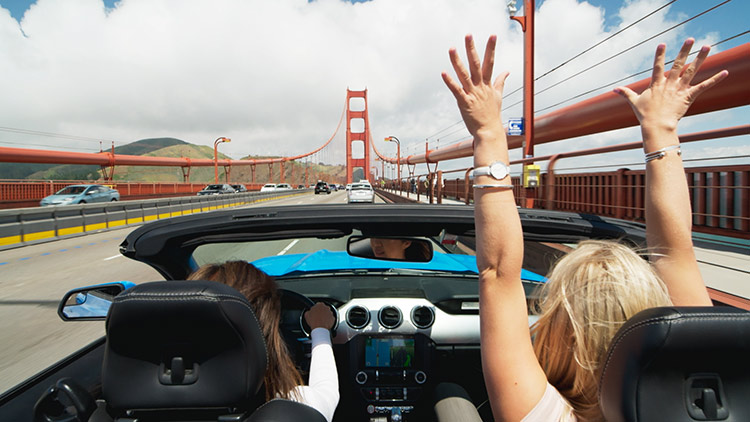 California Highway 1 Roadtrip
Aired on 18th August, 2018  
Catch it again here
Starting in Santa Barbara, America's Riviera, Greer and her local expert Ho Min took to famous Highway One, making their way up through lush Big Sur National Park, out over the iconic Golden Gate Bridge and into the wineries of Sonoma. 48 Hours has never looked so good! We asked Jess Holmes, series producer, for her top tip when embarking on this classic road trip:
"Highway 1's diversity makes it gorgeous yet can also make the weather unpredictable.. pack smart.  You can sometimes experience all four seasons in one day!"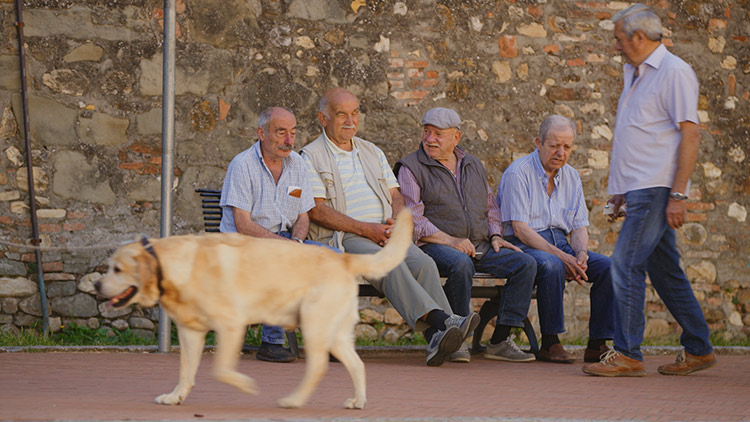 Italy
Aired on 25th August, 2018  
Catch it again here
The food, the wine, the landscapes.  Need we say more? Kristin Bonner, Italy director passed on her wise words of advice:
"In Rome, always make time for an after dinner stroll. Grab a gelato and immerse yourself in the vibe of a city that truly comes alive after dark."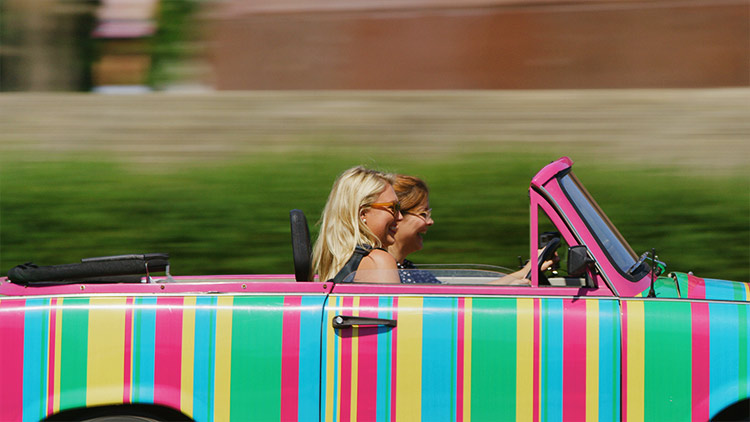 Berlin
Aired on 1st September, 2018  
Catch it again here
Berlin has a rich and colourful history, and an incredible modern culture.  Squeezing it all into 48 hours was a challenge! We asked Anna Hellinger, our Austrian ex pat producer for her recommendation when exploring Berlin:
"Take a self-drive 'Trabi Safari' tour. The historic East German cars are a manual classic and can be quite a challenge to drive, but it is such a fun and unique way to explore the city. I suggest doing this on your first full day."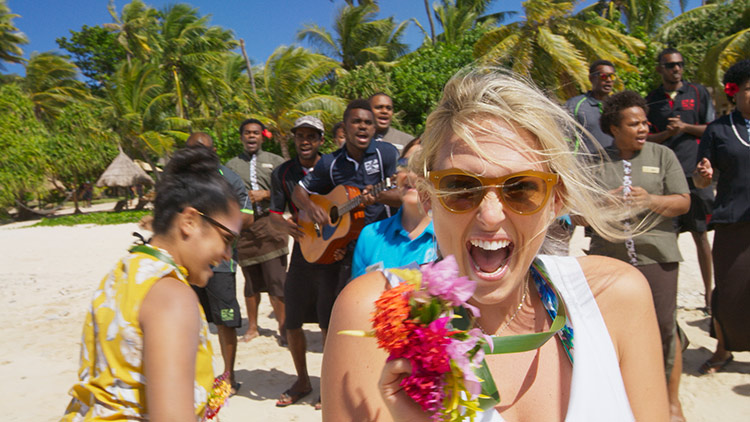 Fiji
Aired on 8th September, 2018  
Catch it again here
Fiji is the kind of place dreams are made, for 48 hours, Greer couldn't wipe the smile off her face! It's the local people who really made this trip one to remember, the crew all learnt quite quickly why they call it the 'happiest place on Earth'.  We got a few hot tips from Simon Christidis, the episodes director of photography, a guy who knows Fiji and its waters well:
On arrival into Nandi airport I recommend that you use the bathroom before lining up for immigration - it isn't as easy to go once you hit those lines

Fiji holidays are generally very water based so ensure you pack a good pair of waterproof, all-round shoes

A mosquito net is small to pack, yet very handy in some areas in particular  

Pack a first aid kit with betadine and some prescription antibiotics.  The smallest cut or scratch can easily get infected when in and out of water constantly.

Ensure you take a good waterproof sunscreen

A great way to see the country is to rent a car, you can cover most of it within about 3 days, before heading out to some of the islands by boat or place.  My favourite area is the Yasawa Islands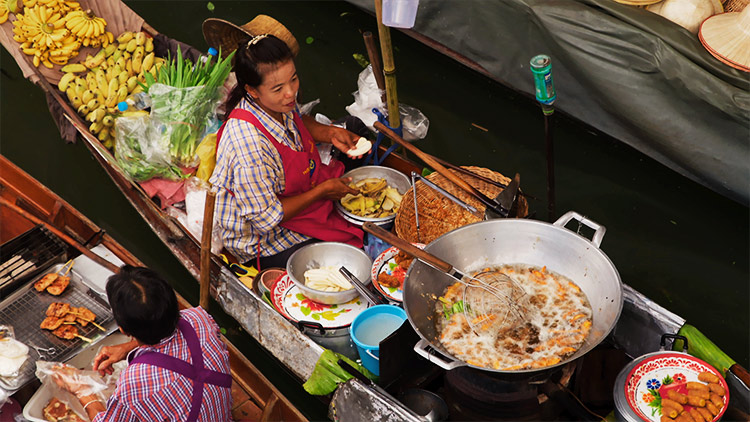 ​

Bangkok

Aired on 22nd September, 2018  

Catch it again here

Bangkok - this city of contrasts is known for its vibrant street life, grand temples and fusion of local food. We asked Rich Wang, our director of photography from the shoot, for his top tip for Bangkok:

"Visiting Bangkok for a holiday can be an absolute bargain. You get the best variety in street food and shopping, all at a fraction of the price compared to what you'd expect to pay at home. In saying that, if you're in the mood to sample high-end cuisine, Bangkok has some of the most prestigious restaurants and roof-top bars in the world."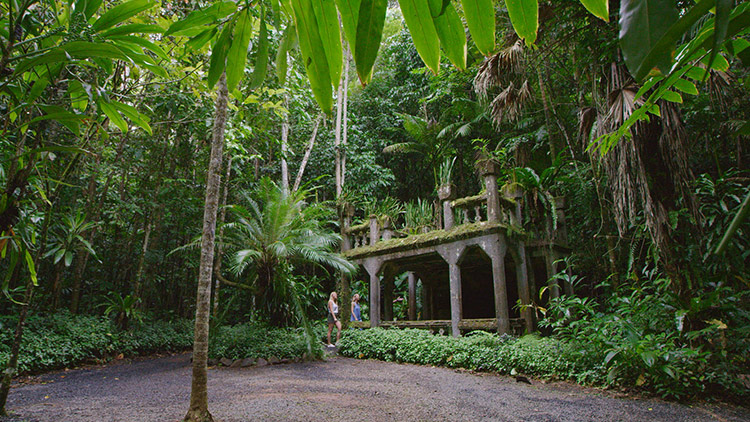 Tropical North Queensland
Aired on 29th September, 2018  
Catch it again here
A paradise right here on home soil, exploring Tropical North Queensland was a treat for Greer and the crew. Sometimes you forget just how incredible our own backyard is, and shooting 48 hours in this region really reminds us why Australia is the lucky country.  Luke Wheatley, series creator, offers his advice:
"The Great Barrier Reef is a must do, but if you have time and want something a little unexpected visit Paronella Park."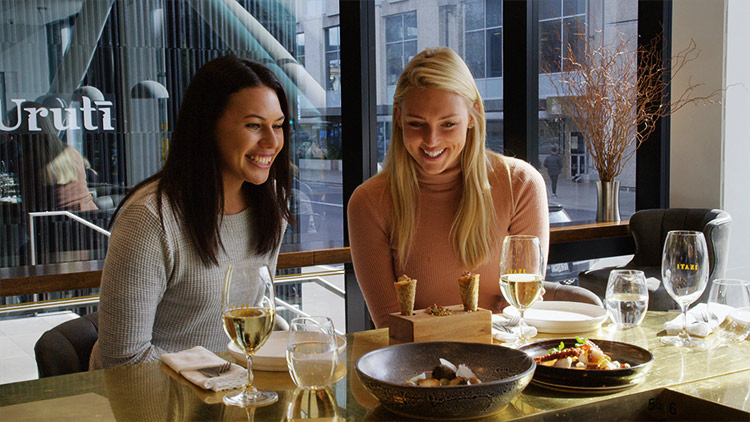 Christchurch
Aired on 13th October, 2018  
Catch it again here
Just a three hour flight from Australia's East Coast has the whole teaming wanting to recreate Greer's Christchurch itinerary.  Vicki Fletcher our producer extraordinaire visited the city for the first time, and couldn't get enough of it:
"For evening ambience, grab a table at the 1920's style O.G.B bar - expect live music, extensive whisky and wine lists and a sophisticated crowd."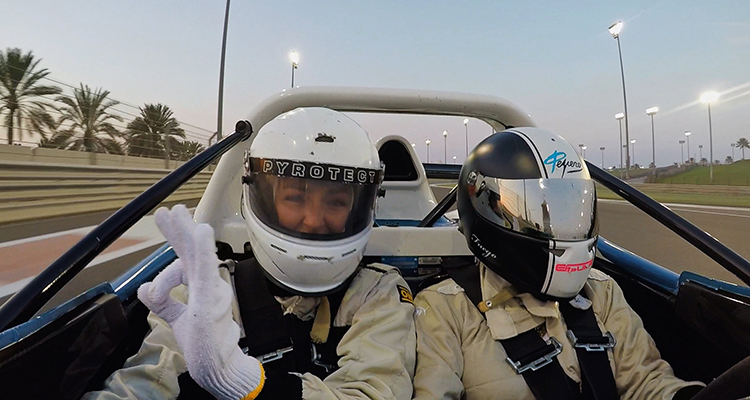 Abu Dhabi
Aired on 3rd November, 2018  
Catch it again here
A frequent stop over point between Australia and Europe makes Abu Dhabi an absolutely ideal 48 hour destination.  Our host Greer Gardiner couldn't get enough of the fast and furious experiences, so naturally her hot tip involved hot laps…
"For adrenaline junkies, hit Ferrari World theme park, then head next door for a few hotlaps around YAS Marina Circuit - the F1 Grand Prix track."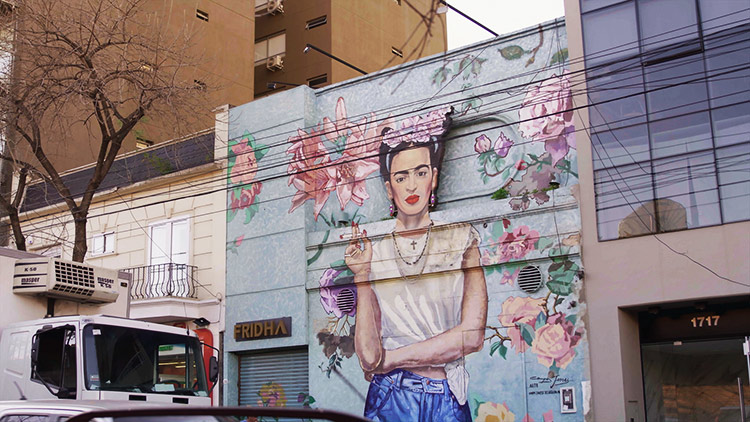 Buenos Aires
Aired on 10th November, 2018  
Catch it again here
South America's bustling capital city of Buenos Aires was a clash of all kinds of fantastic for the crew behind this episode, every single person left planning to get back there ASAP.  From the Spanish-European culture fusion to the incredible food and wine and lively streets, it was hard to make just one recommendation. Below is producer Jordy Albury's best advice:
"Hit the streets of Palermo by foot to discover a unique take on the city's powerful history: enormous road-side murals, colourful paintings and bold stencils."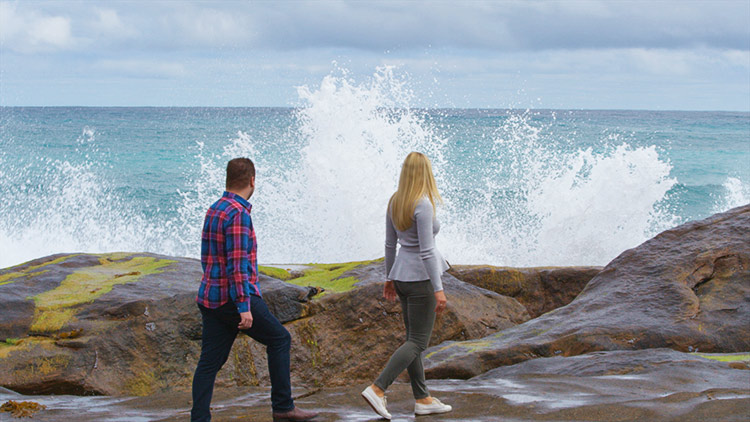 Western Australia
Aired on 17th November, 2018  
Catch it again here
'It's best in the West' was the catchphrase on this shoot. From the gentrified inner city areas out to the Margaret River region's wineries, the crew were again reminded of the incredible cities we have here on our doorstep in Australia.  Josh Stent, episode co-host studied in Perth, and gives us his number 1 insider tip for when visiting WA:
"When driving between Perth and the Margaret River, time the trip so you can catch sunset at the iconic Buselton Jetty, enjoy it over local fish and chips!"
Other Travel Articles You Might Like...