2 December 2021
Choking our oceans and creating landfill in pristine places, it's time to look at our on-the-go plastic usage.
Right now, incredibly, there are 8.35 billion tonnes of plastic on the Earth and 5.7 billion tonnes of it is waste.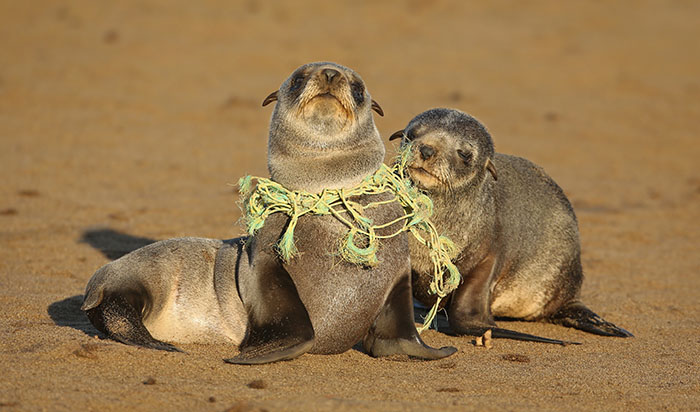 Seabirds that nest on islands of the coast of Australia eat more plastic as a proportion of their body mass than any other marine animal on earth. And more than half of the plastic ever produced was made in just the past 15 years with no signs of that rate slowing down. Simply put, plastic is the world's biggest problem.
Yet living in Australia, where our beaches are mostly free from discarded plastic bottles and our garbage is taken out of sight each week, it's difficult to fathom what those numbers mean.
Plastic was developed as an exceptionally strong yet lightweight, flexible material that could solve many of our problems. Now, just a century after it was first created, an estimated eight million tonnes of it is ending up in the ocean each year. That's enough plastic to line every coastline in the world. It's enough to starve the birds, fish and animals to death who eat it thinking it's food. It's enough to have created monstrous garbage 'islands' in the Pacific, Atlantic and Indian oceans. It's enough that scientists are finding microplastics in sea ice from the Arctic to the Antarctic, on the deepest sea floor and on beaches thousands of kilometres from inhabited centres.
What makes the plastic problem so huge, though, is that scientists estimate it will take between 450 years to forever for plastic to break down completely. In short, our plastic problem is never going away.
The good news is that it's not a problem without an answer. And we are finally starting to act.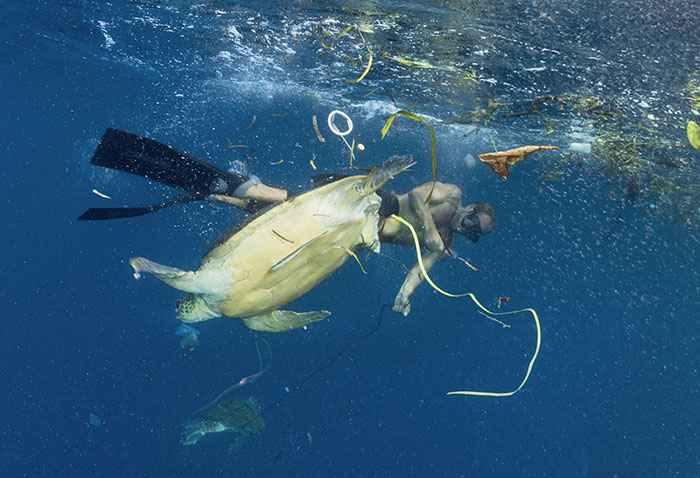 We've swapped plastic shopping bags with reusable ones, cling film for beeswax wraps and takeaway cups with colourful reusable cups. But what happens when we travel? We buy a new toothbrush, mini shampoo and body wash bottles, and take ziplock bags so our liquids don't spill. We drink from single-use plastic cups on the aeroplane, buy bottled water and snack on individually wrapped snacks. Plastic, plastic, plastic.
There's a disconnect between our individual use of plastic and the fact that within our lifetime there will be more plastic in the oceans by weight than fish. We think one disposable cup or one plastic bag won't matter. But if everyone in Australia alone did that, that's more than 24 million coffee cups and plastic bags. And most of us do that at least once a week.
Do you want to travel to see coastlines of water bottles, rivers and oceans of takeaway containers and cling film, or wildlife dying at the mercy of drinking straws and plastic bags? No. Neither do I. Old habits die hard, but there's plenty we, as individuals, can do to affect change.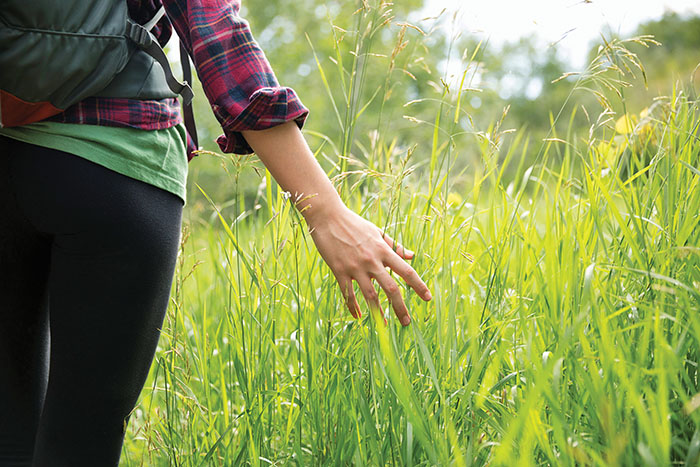 Recycling Initiatives For On The Road
Watching your waste while travelling can be challenging, particularly when you're in less-developed countries where waste management isn't as good as at home. But even in developed countries waste management is an ongoing challenge. Here are seven ways you can help out while on the road, no matter where you go.
Dive Against Debris
If you're into scuba diving, check out non-profit PADI Aware. Operating since 1989, the organisation is currently working with scuba divers in 182 countries on more than 188,000 conservation actions. You can find an organised event where you're going, sign up to get involved, or simply find, collect and report marine debris on your dives, living by the motto, 'Don't let your dives go to waste'.
Snack Natural
Avoid snacking on packaged products and instead seek out local markets or stores with fresh fruit and vegetables, or items that can be decanted into your own vessel. Take a small jar from home to fill with nuts, chocolate and other small snacks when you get to your destination.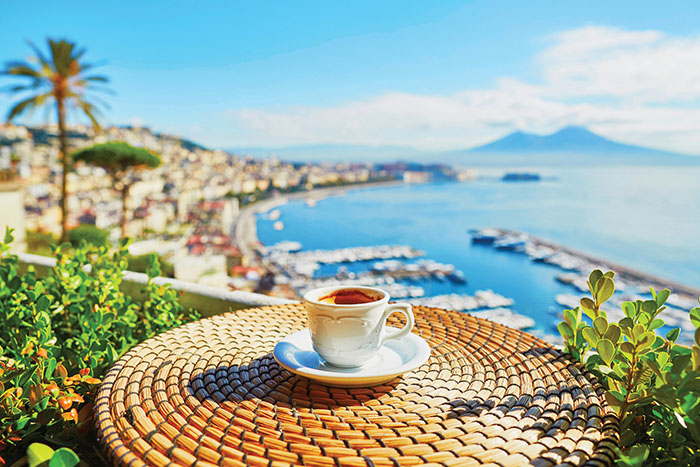 Choose Reusable Over Biodegradable
We've been lured into a false sense of security with biodegradable products, thinking we can put them in the trash and they'll break down like a banana peel. In reality, to break down most biodegradable items would require the intense heat of an industrial composter. Instead, break the throwaway habit and have coffee in the cafe instead of to go, opt for no plastic straw in your drink and eat a packed lunch instead of takeaway. Take a reusable water bottle and pack sterilising tablets, or buy water in bulk and refill as you need.
Seek Out Full-Circle Economies
Right around the world, inventive entrepreneurs are going full circle, where every item has a purpose and every piece of waste can be reused. In Chicago, visit The Plant, a former meatpacking facility turned collaborative community space where 18 small businesses produce items such as bread, coffee, kombucha, beer and chocolate using indoor aquaponic and urban farming to produce plants. Spent grains and yeast from the brewery are used in the bakery, heat from the ovens help heat the building and wastewater supports a wetland in the lobby.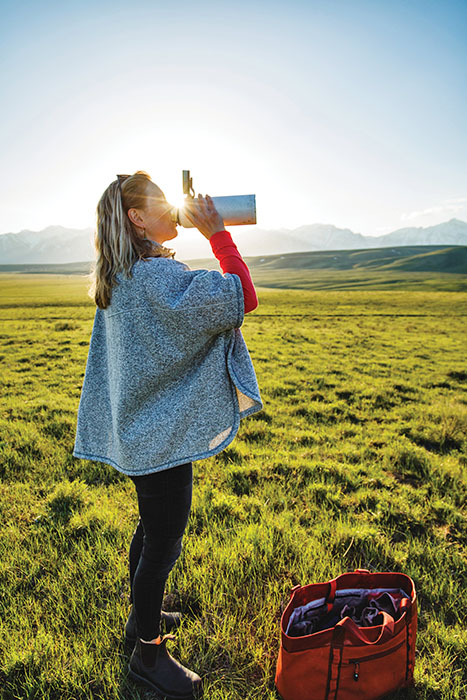 Look For Recycling Schemes
Norway recovers a whopping 97 per cent of its plastic bottles. Machines that exchange bottles for refunds at most supermarkets and public centres encourage a culture of recycling. Similar deposit return schemes exist in Australia, Sweden, Germany and the UK. When you are planning to travel overseas, do a regular online search or ask locals on the ground to find out about similar recycling schemes, regardless of whether they offer refunds.
Forgo Fast Fashion For Eco Brands
There's plenty of clothing brands manufacturing their wares responsibly, not just avoiding plastic but minimising their environmental footprint overall. Patagonia uses only recycled polyester and organic cotton to make its outdoor and adventure clothing – perfect for travelling. Swimwear brand Jeux de Vagues produces bikinis using recycled water bottles and 100 per cent regenerated nylon from pre- and post- consumer materials. Boody makes undergarments from organic bamboo yarn and organic dyes. Other brands to check out include Ecoalf, Bureo, Nimble Activewear, Reformation and Bon.
Collect Trash
Wherever you go, there's discarded garbage. Take 10 minutes out of your afternoon by the pool or wandering the city centre to look for and collect rubbish. What's 10 minutes out of a week-long holiday?
Plastic-Free Travel Kit
Reusable fold- at cup (found at outdoor stores) or coffee cup
Stainless steel or glass straw
Water bottle and sterilising tablets
Small jar for carrying snacks like nuts on the road
Reusable carry bag that folds up to the size of a st/credit card
Cotton bags to carry dirty laundry, shoes and other items
Eco cutlery set
Waterproof cotton shower cap
Stainless steel razor
Shampoo and soap bars (carry in a small metal tin to avoid spills)
For toiletries that must come in packaging (such as moisturiser) buy reusable vessels from camping or outdoor stores and fill with your products from home
Other Travel Articles You Might Like...