19 April 2011
Binoculars
Travelling always brings opportunities to see new and interesting things, and sometimes those things are a distance from the road. When you are not close to an object, a good pair of binoculars can bring it into view and make your holiday more interesting and possibly educational as well.
Backpack
When you plan to do some hiking, or even shopping, on your holiday, a backpack can be a convenient item. Stash anything you may need, like a camera, wallet, snacks, water bottle and sunglasses in it. Wearing it on your back will be more comfortable than carrying a handbag or stuffing your pockets.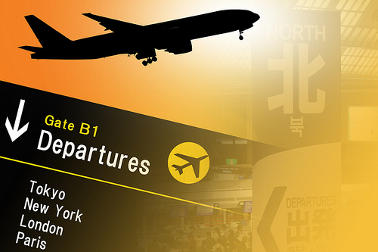 Sunglasses
A good pair of sunglasses will protect your eyes from harmful UV rays and prevent the eyestrain that bright sunlight causes. You won't have to squint and get wrinkles between your eyes if you wear sunglasses as you travel.
Travel Games
When children accompany you on a holiday, a few travel games will make the trip more enjoyable for everyone. Keep the young ones entertained with some amusing or educational new games.
GPS
Nobody likes to get lost, and you can always find the best way to get to your destination when you have a handy GPS device. See a map of the area and your route, listen to the verbal directions, and arrive on time without those annoying detours you must take when you can't find your way.
Power Inverter
A power inverter can be one of the most useful items you bring on your holiday. Just plug it into the car's cigarette lighter, and it will provide power for a laptop, hair dryer, electric shaver, coffee maker or just about any small appliance.
Shoulder Wallet
If you travel to crowded tourist spots, you should guard against pickpockets. A security wallet that you wear over your shoulder like a holster will keep your valuable cards and money safe in zippered compartments. Wear it under your shirt, and it will not be noticeable because of its inconspicuous design.
Camera
A camera is one of the most important items for a holiday because it allows you to share pictures of your trip with others. You can reminisce about your holiday for many years when you remember to bring a camera on your holiday and take lots of photos.
Books
Books make wonderful travel companions; so don't forget to get some interesting new reading material. Relax with a book while someone else is driving, or read a book aloud so everyone can share in the pleasure that books bring. Even after you arrive at your destination, there are sure to be some times that you will want to be still and unwind with a good book.
Sunscreen
Don't let a sunburn cause discomfort for you. Even if you don't plan to spend much time in the sun, you may be surprised that it doesn't take long to get burned, so don't forget to buy a good sunscreen before you leave.
This is a guest post by our friends at GetPrice.com.au. Please note that the author's views below are entirely his or her own and may not reflect the views of Flight Centre.
Other Travel Articles You Might Like...