10 August 2015
"You say I'm a dreamer, but I'm not the only one". You and me both, John Lennon.
As a daydreamer, I often catch myself fantasizing about relaxing at a tropical sea-side oasis during the work week; I like to think of it as a micro-vacation at your desk. And in these holiday daydreams, I picture myself as a silky smooth, bronzed goddess; handsome men with palm leaf fans, anyone?
Unfortunately, air travel – although the safest and most efficient way to get around the globe – is your skin's worst nightmare and can set you way back in the 'bronzed goddess' stakes. Never fear: you too can come out on top in the travellers' skincare battle.
Dry air with lowered oxygen density is the sneakiest culprit of them all. So sneaky, in fact, you won't notice the effects until it's too late. This is the fastest way to undo hours spent exfoliating, tanning and moisturising. You can't change it, but you can fight against it.
The week before: Moisturise
If there is ever a time to overcompensate, it's in the week before your travels, whether they be long- or short-haul. This is the time to start lathering on the heavy moisturising creams, morning and night. The goal is to have every skin cell on your body plump and hydrated.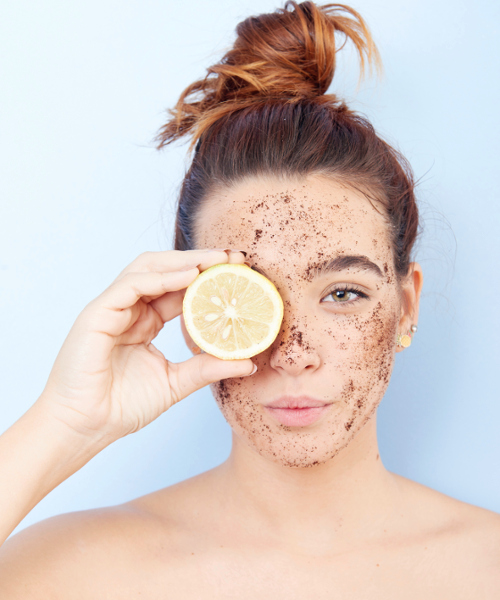 Two days before: Exfoliate
This DIY exfoliator recipe never fails to leave my skin ultra silky and smooth:
2x heaped tbs of coconut oil
Sugar and salt to your preferred consistency (decide how coarse you want it)
1x Nespresso capsule of ground coffee
While you can, of course, use your favourite exfoliator, I do encourage you to try the method above. After exfoliating, you have the option to tan, moisturise, wax etc. Whatever makes you feel beautiful!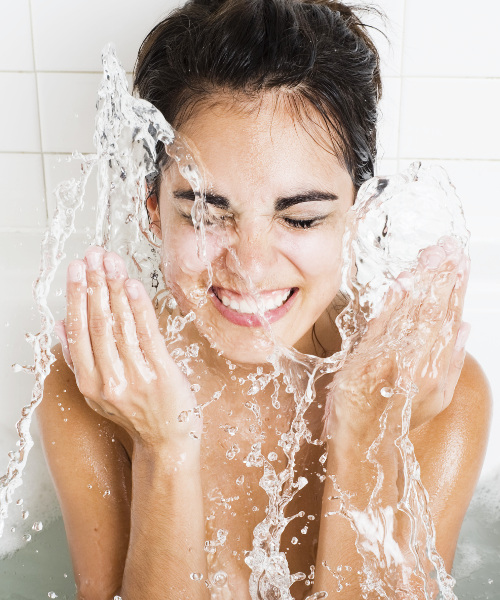 In-flight: Four simple skincare rules
1. Hydrate constantly
Drink more water than you think you need. By time you feel thirsty, I'm sorry to say, it may be too late for your skin's hydration.
2. No makeup allowed
Not only will this assist in keeping your skin blemish free, it leaves you with a blank canvas to give your skin all the TLC it needs while in the air. You should be regularly applying a light face cream, lip balm and perhaps even some eye drops if you feel you need it.
3. Pump the hydration mist
Many hydration mists contain ingredients such as Aloe Vera and Vitamin C, which are great at providing your skin with the nourishing moisture it needs. It also feels really refreshing and isn't just handy to have in the air; bring it to the beach too!
4. Don't neglect your cuticles
You can use your lip balm, or my favourite all-rounder Lucas' Pawpaw Ointment, to massage into your cuticles and in between your fingers to avoid dry, cracked skin.
Post-flight: Keep it up
If you have followed the above steps, you should be feeling pretty close to your bronzed goddess fantasy! If you're feeling a little dry, you can always apply a light moisturiser.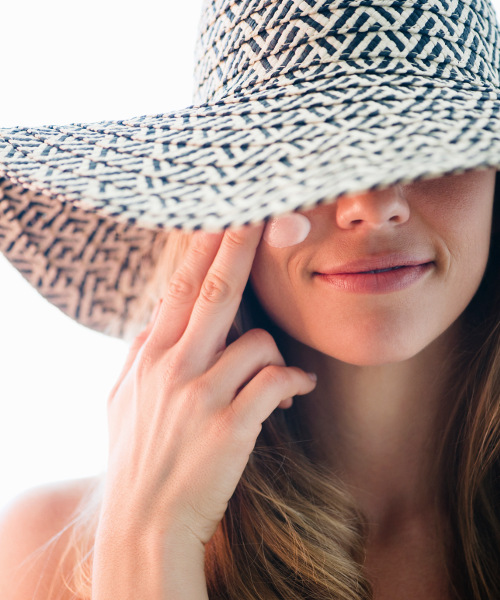 Don't forget to apply sunscreen to prevent burning, dryness and aging, too. A daily sunscreen is always a good idea, and nobody likes the 'lobster look' on holidays
Let's face it: I don't think I will strut my stuff looking like Miranda Kerr any time soon, but having great skin never made me feel bad about that. Now go enjoy the beach!
Did you use the exfoliating recipe above or have your own travel beauty secrets to share? Tweet @awanderlustsoul and @flightcentreau!
---
Visit your local Flight Centre store or call 131 600 for more advice and the latest deals.
---
Other Travel Articles You Might Like...