It may be a bustling international city, yet London is littered with beautiful green spaces. London parks vary from hidden courtyard gardens to rolling fields and forest that feel miles away from the middle of the city.
Hyde Park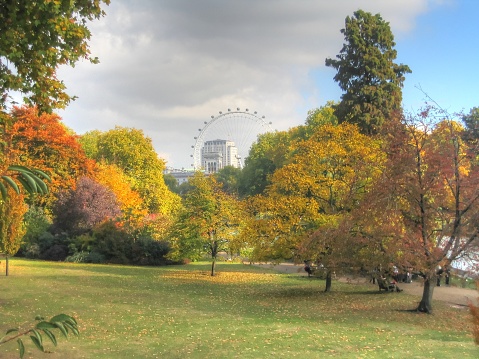 There's nowhere better to escape the busy streets of London than Hyde Park – and while it's perched right in the centre of this sprawling city, it'll make you feel worlds away. Both beautiful and famous, it's easily one of the greatest city parks in the world, spanning a whopping 350 acres. Wander the winding pathways lined with grand trees, stop to smell the blooms in the ornamental flower gardens, and check out the Serpentine, a pretty lake popular for boating and swimming. There's also plenty of green open grass to roll out a picnic rug. Other highlights to keep an eye out for include the Diana Memorial Fountain, the famous Achilles statue and of course, Buckingham Palace, which is just across the road from Hyde Park. 
Regents Park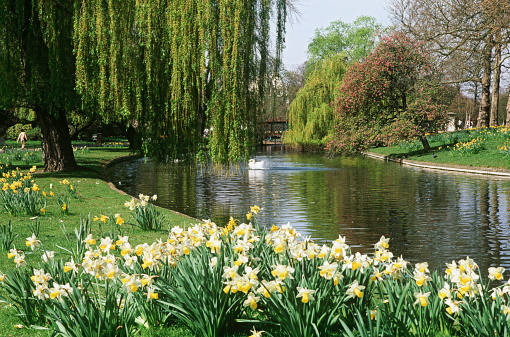 Famous for being home to the London Zoo, Regents Park is also where you'll find an array of rose gardens, an open air theatre and duck ponds. Primrose hill, at the northern end of the park offers great views over the city too. 
Richmond Park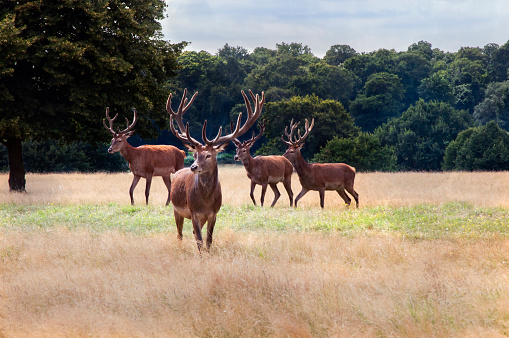 The largest of London's Royal Parks, Richmond is a sprawling wilderness of forests, fields, bike paths and sporting grounds. Home to over 650 wild red and fallow deer, the park covers 1,101 hectares. There is even a rise from which you have a perfect tunnel view between two forests into central London.
Hampstead Heath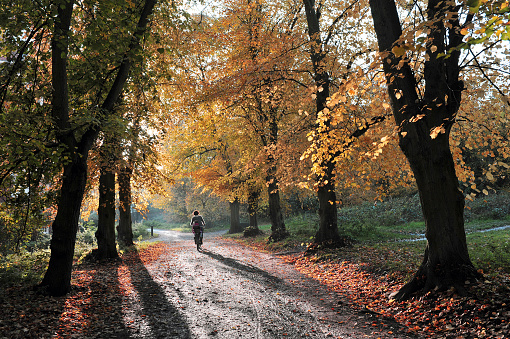 Covering 396 hectares between Hampstead and Highgate in London's north, Hampstead Heath is an untamed parkland that contrasts with the manicured gardens in the heart of the city. In the summer, you'll find locals swimming in the Hampstead Ponds, while others climb to the top of Parliament Hill for city views and cool breezes.
St James Park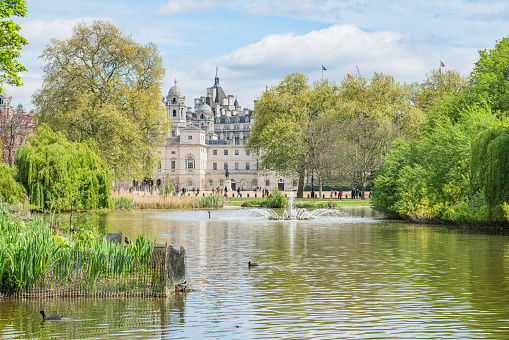 The oldest of London's royal parks, St James Park is at the heart of ceremonial London. The Mall and Horse Guards Parade are both here, the Diana Princess of Wales Memorial Walk and a slew of gardens and green spaces to relax and watch the wildlife in.
Kensington Roof Gardens
A lesser known gem, the Kensington Rooftop Gardens are hidden away on the seventh story of an Art-Deco style department store building. Cover an area of 0.6 hectares, you'll find Spanish, Tudor and woodland themed gardens, a flowing stream, resident flamingos and a restaurant.