With so many iconic sites, you might have trouble deciding what to see in Munich first. Be sure to absorb the beauty of historical buildings like Glockenspiel Munich and the Frauenkirche, as well as Schloss Nymphenburg and Schleissheim Palace.
Take a walk through the gardens and courtyards, or browse some of the many historical sites that seem to be everywhere in this city. No trip to Munich is complete without a stop at Neues Rathaus (New Town Hall), where you can head up to the observation deck for fabulous views of the city.
Schloss Nymphenburg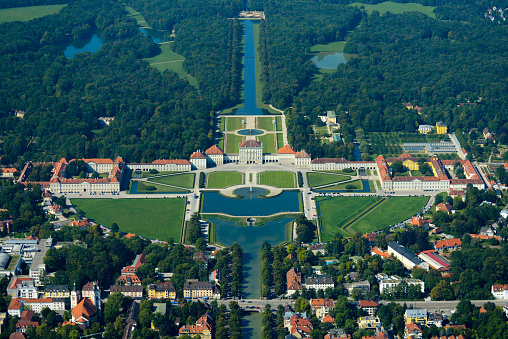 The summer residence of the Bavarian monarchs, Schloss Nymphenburg, or the Nymphenburg Palace, is one of the largest royal palaces in Europe. Within the palace grounds you'll find the Museum of Man and Nature (Museum Mensch und Natur), the Porcelain Museum, and 299ha of garden. Take a stroll through the grounds and see sculptures, streams, and landscaped gardens.
Frauenkirche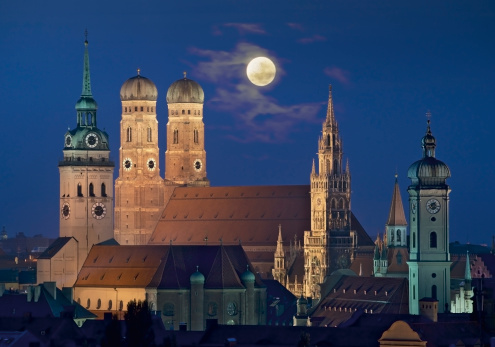 The Frauenkirche is Munich's largest church, with room for up to 20,000 people, and is the city's most famous landmark. Built in a distinct baroque style, the cathedral is beautifully positioned within Munich's Old Town, and its impressive domed towers can be seen far and wide from across the city. It's a popular tourist attraction that is well worth visiting.

The Neo-Gothic New Town Hall (Neues Rathaus) offers amazing views across the city. The 85m-high tower houses an observation deck, from which you can see as far as the Alps. The world-famous Glockenspiel Munich, part of Town Hall, springs to life several times per day with figurines from history representing stories of Munich.
Schleissheim Palace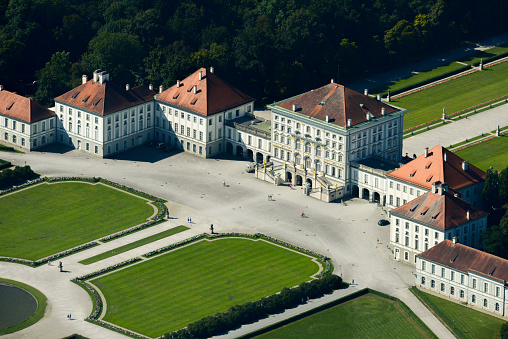 Treat yourself to a tour fit for a king at Schleissheim Palace. The courtyard gardens have had many design features preserved, with stunning water features nestled among colourful garden beds. As if the castle itself is not beautiful enough, you can also browse works from the Bavarian State Painting Collections, which are housed within the castle.
Linderhof Palace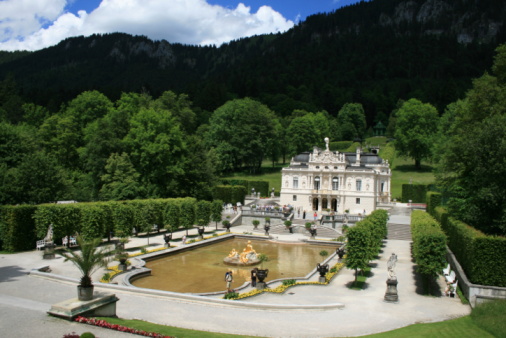 The beautiful grounds of Linderhof Palace can be found in the foothills of the Bavarian Alps. It was the only castle built by King Ludwig II of Bavaria that was finished when he was still alive – and his favourite. The oval dining room and entrance hall are stunning, regal in design and furnishings. The grounds are filled with eclectic buildings, a 30 metre tall fountain, and gorgeous grotto.
Neuschwanstein Castle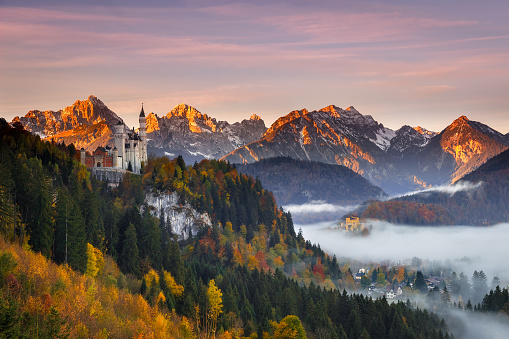 One of the most-visited castles in Europe, with some days attracting 10,000 visitors, Neuschwanstein Castle is a breathtaking sight. Built on the edge of a cliff, the castle of King Ludwig II is like something out of a fairytale. Marvel at the beautiful architecture, the spectacular location, and the luxurious furnishings. Just over an hour and a half's drive from Munich, it's well worth a day trip.