The relaxed, spiritual and welcoming Bali culture is one of the many reasons visitors are drawn to the tiny island and return time and again. This is a place of ornate ancient temples, brightly coloured ceremonies, and occasions marked through intricate Bali dance.
Customs, skills and traditions are woven and sculptured into the unique handicrafts that the Balinese are known for. Meanwhile, Bali museums abound, and temples dot the landscape in homage to Hinduism.
Regardless of your location, you never have to venture far to stumble across the deep spirituality and custom of this peaceful, warm, and friendly slice of paradise.
Uluwatu Temple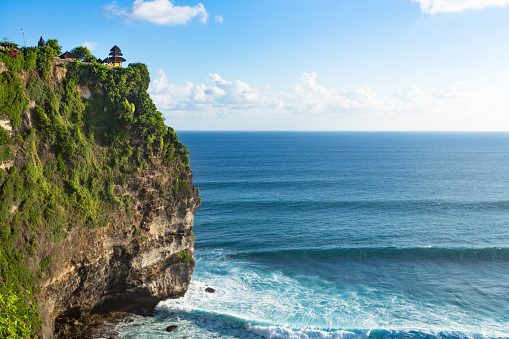 Perched high over the Indian Ocean on a clifftop some 70m above the sea, Uluwatu is perhaps the most recognisable of all Bali temples. One of six key temples believed to be the pillars of Balinese spirituality, Uluwatu Temple features ornate architecture and a clifftop walk. This is the ideal location for a spectacular sunset in stunning surrounds. You can approach the site through a forest where monkeys mischievously interact with guests.
Tanah Lot Temple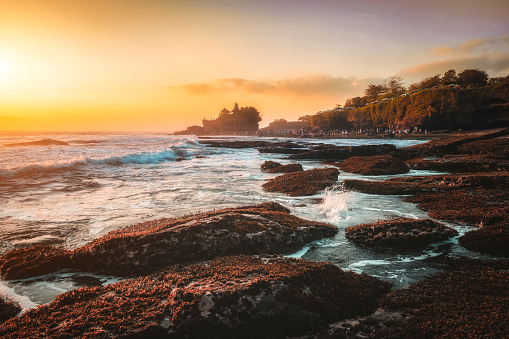 Set on a rocky outcrop amid crashing waves, the Tanah Lot temple is an ancient Hindu shrine located 20km to the northwest of Kuta. This striking location is believed to date back to the 16th century and is one of seven sea temples punctuating the Balinese coast. It offers a prime position for enjoying a sunset, with shops and restaurants in the vicinity.   
Ubud Art Market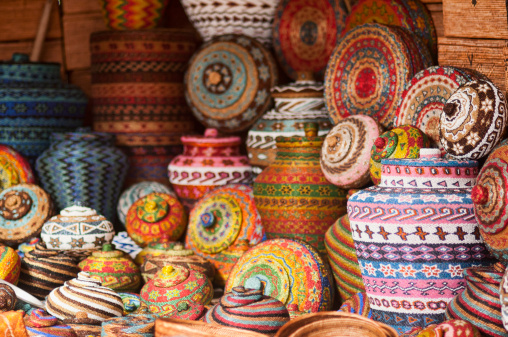 Ubud is renowned for its art and craft offerings, making Ubud Art Market the ideal venue to pick up unique Bali handicrafts. A bargain hunter's paradise, you can discover traditional souvenirs and intricate pieces handcrafted by the local Balinese. The art market is located at the centre of Ubud near the royal palace.
Sacred Monkey Forest of Padangtegal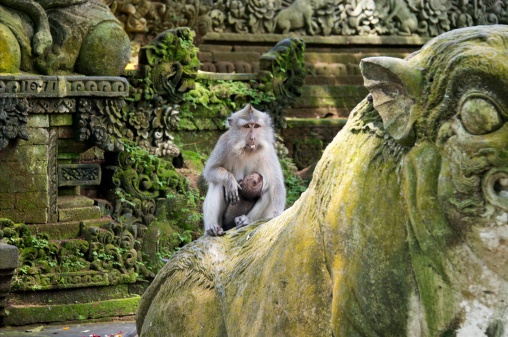 Stroll beneath towering nutmeg trees, amid ancient temples and garden statues as you watch the macaque monkeys at play in this shady protected habitat. The Sacred Monkey Forest of Padangtegal, also known as Ubud monkey forest, is located within an easy stroll of Ubud town centre. This is one of the region's most famous attractions.
Bedugul-Munduk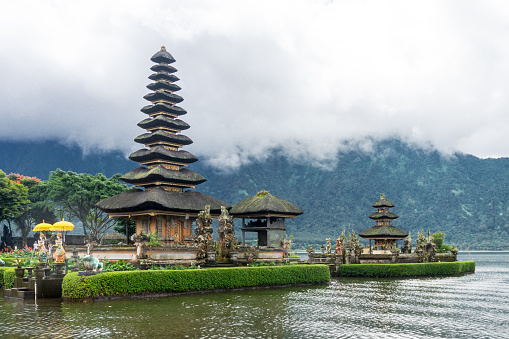 Featuring a spectacular landscape, Bedugul-Munduk is renowned for its customs, culture, and glorious gardens. This is a place to leisurely indulge in the natural beauty of Bali. The region boasts some of the island's most picturesque scenery including mist-covered mountains, lakes, waterfalls, and ancient temples. Attractions include the Bali Botanical Gardens, Candi Kuning Market, and the Ulun Danu Bratan temple.
Besakih Temple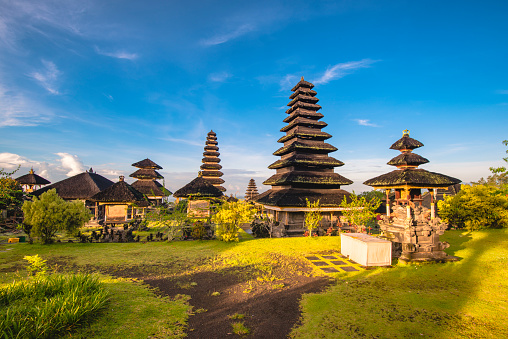 This most holy, important and vast spiritual destination comprises 23 separate but interconnected temples perched 1,000m high on the side of Bali's largest volcano, Mt Agung. Not only is the temple itself a spectacular landmark, but the scenery that surrounds it is equally enchanting. Catch your breath while taking in a vista of rice paddies, mountains, and streams from the sanctuary of a temple that holds supreme significance to the people of Bali.