Like many American cities, Los Angeles is a city steeped in hundreds of years of history. As one of the most multicultural cities in the world, Los Angeles museums and galleries are filled with wildly different yet equally wonderful interpretations of life in this unique metropolis.
It's easy to forget that, behind all the noise of Hollywood, the locals remain a passionate and creative group of people. Los Angeles is full of individuals creating beautiful art in the hopes of making it big or just making a connection with a like mind. The city promises an eye-opening experience if you're the sort of traveller who wants to immerse yourself in a way of life entirely different from your own.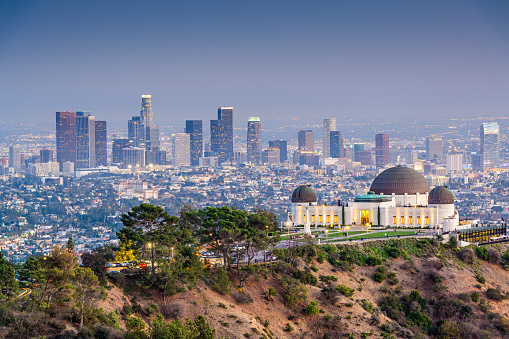 Natural History Museum
The Natural History Museum of Los Angeles County, located on Exposition Boulevard right across the street from the University of Southern California campus, is one of the city's most well-appointed museums. Dedicated to the study and education of our history as a species and of our planet, it's a must-visit location for anyone with a curious heart and a desire to learn.
Los Angeles County Museum of Art
Located on Wilshire Boulevard in Park La Brea, the Los Angeles County Museum of Art is the largest art museum in the Western United States. Dedicated to collecting works from both the modern era and antiquity, it's also one of the finest displays of work from local Los Angeles the city has to offer –not to be missed by any art lover. Exhibitions rotate frequently so check ahead and see what's on.
Getty Center
Located just off the San Diego Freeway near Bel Air is the Getty Center, one of Los Angeles' most celebrated art museums. Home to thousands of pieces and numerous installations both indoor and out, the Getty is the perfect place to spend a peaceful afternoon. The centre is open year-round except for specific public holidays.
Hollywood Museum
If you're looking to soak in the storied history of Tinseltown, the Hollywood Museum has a collection of over 10,000 memorabilia items and artefacts from the golden age of movie making. The perfect way to kick off your tour of Hollywood, the museum is located in the old Max Factor Building and is open every day – you can book your tickets online.
Huntington Library, Art Collections and Botanical Gardens
The famous Huntington Library, Art Collections and Botanical Gardens provide an incredible way to spend a day in one of Los Angeles' most prestigious suburbs. The Huntington Library's art collection seeks to amplify the voices of local creators, ensuring many others can hear their stories. The Botanic Gardens are a tranquil place to pause, relax, and reflect on the amazing art you've just admired.