If you're interested in museums and galleries, New York does not disappoint. Some of the finest art in all of the world can be found in the Big Apple, including works from names such as Pablo Picasso and Salvador Dali.
Well-known places such as the Museum of Modern Art and the Guggenheim are just starting points – there are many other exciting galleries and museums to be found in Manhattan and the wider New York area. If you're an art lover, you'll be in your element here exploring the many permanent and special exhibits.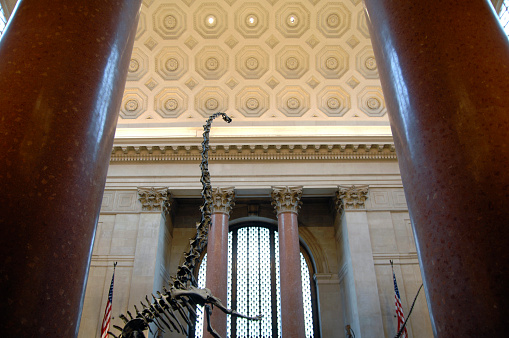 Museum of Modern Art
The Museum of Modern Art (MoMa) features some of the biggest names in the art world. You'll find works here from Picasso, Pollock, Salvador Dali and Matisse, making this one of New York's most prestigious attractions. If you plan to see the entire museum, be sure to stop for something to eat in the onsite cafes.
American Museum of Natural History
The American Museum of Natural History in Central Park West is spread across four floors, giving you an insight into our incredibly diverse world. With exhibitions covering humans, geology, fossils and space, it's easy to spend hours or even a whole day here. The displays here are incredible, including the massive blue whale and some prehistoric skeletons.
The Met
The Metropolitan Museum of Art, known as The Met, can be found on Museum Mile in the Upper East Side. One of the largest galleries in the world, there are some 19 departments here, featuring more than two million pieces of art. There is something to suit all interests, from medieval art to modern art and photography exhibits.
The Guggenheim
On the Upper East Side, Solomon R. Guggenheim Museum, or the Guggenheim as it's more commonly known, is a modern art museum. The architecture of the building itself is a hint to the creativity housed inside. The museum follows a gentle spiral, unlike any other museum, and showcases works from Kandinsky, Manet, and Picasso.
Broadway shows
Surrounding Times Square, there are some 40 different Broadway shows on offer at any time. Some of the longest-running shows can be found here, such as West Side Story. While tickets to most shows aren't cheap, this is an amazing opportunity to see big names on stage. Getting tickets can be somewhat difficult, so be prepared to book early or take what you can get.