12 June 2019
When you're visiting London, a city that is renowned for its history, character and grandeur, accommodation that exudes and personalizes these qualities has the ability to add depth and comfort to your stay. The Milestone Hotel & Residences is one that has been subtly flaunting these qualities since it opened its doors back in the 1920s. This elegant five star property is housed in a 19th-century architectural treasure, is a Red Carnation property and a member of 'The Leading Hotels of the World' group.
I recently spent a night in the boutique hotel which was an accommodation experience unlike any I've had before; packing my bags and tearing myself away from the ornate suite was a heartbreaking process. From the elaborate and immaculately up-kept interiors to luxurious amenities and a passionate team of staff, this hotel took 'five star' to a whole new level...and I've stayed at some flammin' fancy places in the past, if I may add.
The Hotel
The design and decor reflects the building's Victorian style and history, combining modern elegance with old world charm, by highlighting some of the original features. The hotel name comes from the old cast iron milestone outside the building, which was a Victorian townhouse in its past life.  I couldn't help but notice elements that have been preserved over the years, yet blend in seamlessly; carved window frames, iconic black and white tiled flooring and some original panel work throughout the expansive space. Around each corner or down a hallway, little artifacts and design flares from time long ago rear their head, just to keep earnest guests on their toes. 
It offers the intimate feel of a small and cosy hotel, with its patterned carpets, clashing textures and opulent furnishings, yet there is also a sense of grandeur about the place, thanks to its sitting room, ornate Stables bar, contemporary conservatory and afternoon tea room. Having said this, at no point did I feel stiff or out of place amidst my surroundings. I felt comfortable, almonst as if I was visiting a good friend at their family home; beautiful and lavish, yet warm and welcoming.
Location
The Milestone Hotel & Residences is situated at 1 Kensington Court in West London, one of the city's most sought after residential districts. This location was a huge perk for me, travelling as a young solo female. Not only did I feel safe walking to and from the hotel at all times of the day thanks to the safe residential nature of the suburb, but it is also close to tube stations, great coffee shops, Kensington Gardens and a huge range of dining options. It's within walking distance to some of London's top museums, as well as the Royal Albert Hall and high end shopping including Harrods and Harvey Nichols (if only I had more time!) 
Rooms
The property houses 44 rooms along with 18 large, spacious suites.  Sitting opposite Kensington Park means that these rooms come with a rather spectacular outlook. They have all been recently refurbished, each boasting their own individual decor and style that enhances the hotel's five star ambience. I was lucky enough to reside in one of the suites for my night of indulgence, the 'William & Kate Suite' to be specific (it overlooks the palace, so you can imagine my fan girl excitement).
I entered the two bedroom suite and immediately felt as though I was in a home away from home, or at least a very well curated and slightly more elegant home, but that's half the fun of staying in a five star hotel. It was furnished in the most welcoming way, full of art, soft furnishings, ornaments and accessories, far more than your standard hotel. The way the beds were made up, like triple layer cakes covered in plush cushions and soft throws, and the bathrooms that were complete with high end toiletries, nail brushes and lip balms, not to mention the spa sized bath and thick bath sheets, gave this girl all the feels. I was truly in my dream hotel room. I decided to have a hot bubble bath, where I admired the detailing of the Victorian style bathroom and thought about renovating my own bathroom back home.. Oh to dream.
The well stocked kitchenette boasted a full knife block, low balls, high balls, wine glasses the size of my head and a dishwasher, along with the usual bits and pieces. If I had more nights, I certainly could have made great use of these in-room facilities. I imagine I will on my future visits ("if you can dream it, you can do it" I keep telling myself)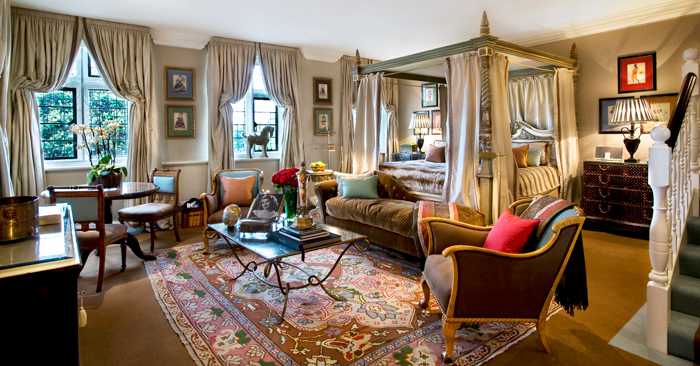 Service
The Milestone Hotel & Residences prides itself on its service, and fairly so; it is regularly rated as one of the best hotels in the world for their outstanding personal service. A huge factor contributing to this reputation is likely to be the staff to guest ratio, sitting at 2:1. Thats two members of hotel staff for each guest, I think that's the closest I have felt akin to Royalty. From the moment I approached the exterior, I was welcomed by the doorman with a huge flash of smiling teeth, a 'good day ma'am' and a professional familiarity, which became quickly apparent that simply was simply the Milestone way.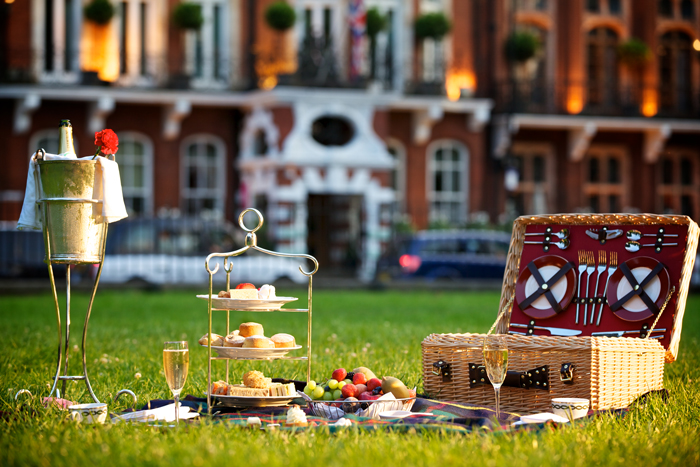 From then on in, no matter what the request, that same service followed, from the concierge to the bellboy, from the restaurant and bar staff, who loved a laugh and made excellent drinks, to the receptionist on the end of the phone. I couldn't fault a thing, and in fact our conversations always ended with a member of staff offering me more than I needed or asked for, they couldn't have been more helpful in my eyes.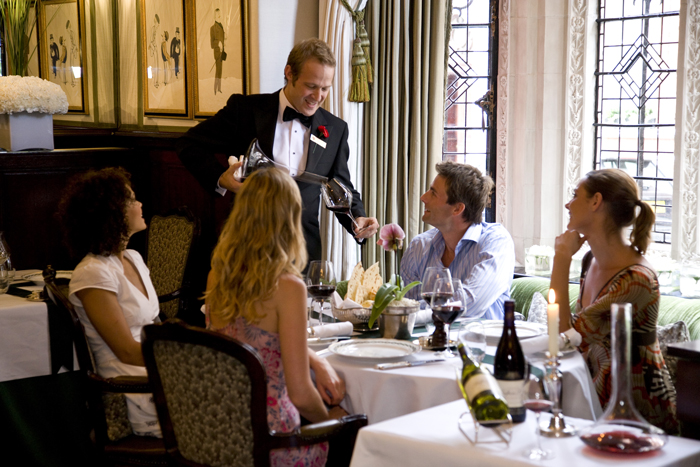 Final Word
If I had to sum in up in a handful of nouns I'd say 'elaborate yet cosy, lavish yet charming and professional yet familiar' and if asked if I would go back, my answer would be 'I'm packing my bags' before the question was complete. In my ideal world, The Milestone Hotel & Residences would be my ultimate London base. 
---
Other Travel Articles You Might Like...