Latest Travel News: Virgin Acquisition Given Green Light, Emirates returns $1.9B & Passenger Climbs Onto Aircraft Wing
11 September 2020
Administrators approve Virgin Australia's sale to Bain Capital
Virgin's administrators, Deloitte, approved Bain Capital's proposed deeds of company arrangement (DOCAs) as the best outcome for them and the airline's future as it emerges from voluntary administration.
According to the administrators' report to creditors, Bain's proposed DOCAs ensures all employee entitlements are paid in full, customer travel credits are honoured, a number of supply and finance arrangements continue, and unsecured creditors receive a return of between $462 million and $612 million (or between nine and 13 cents in the dollar).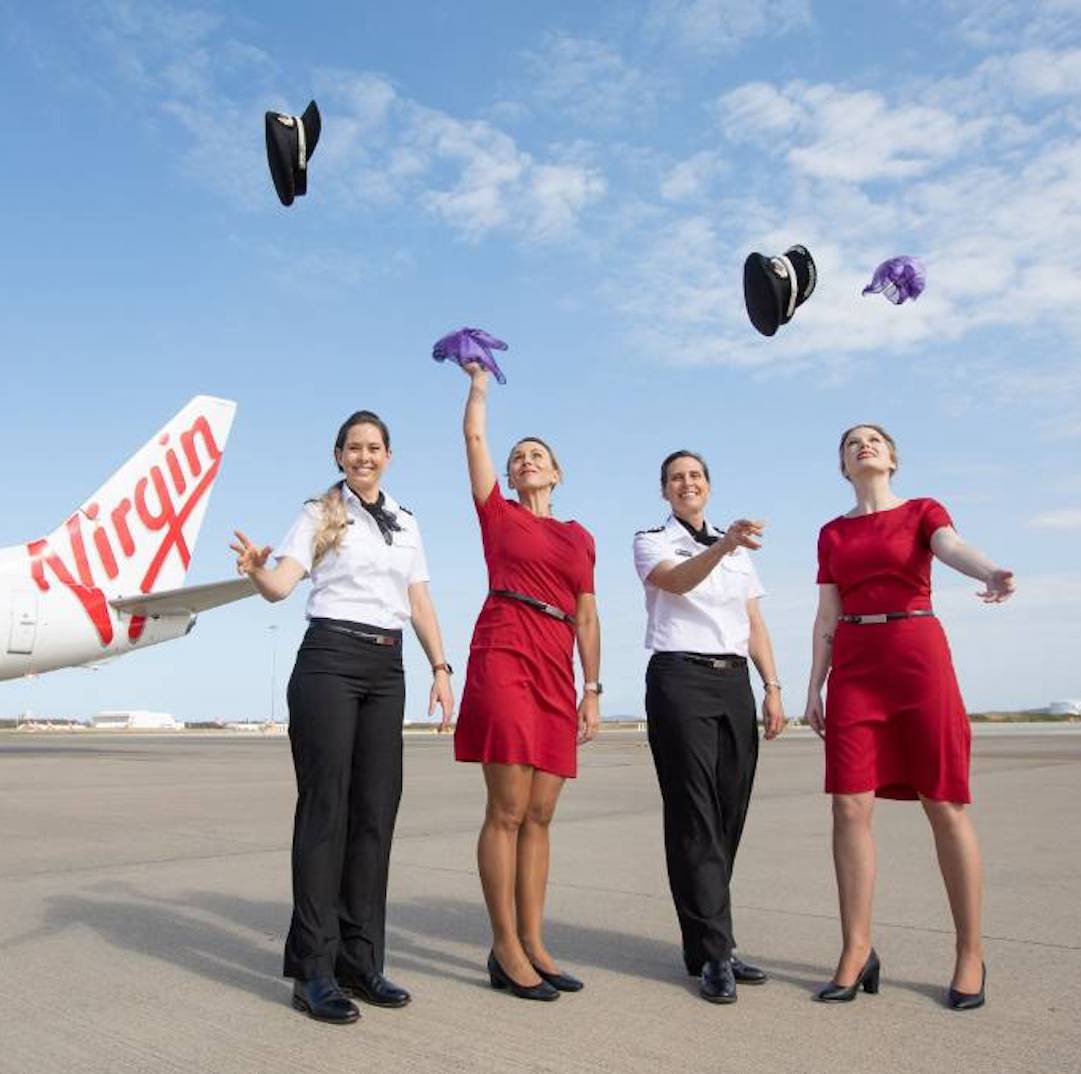 Virgin Australia staff celebrate.
Hawaiian Airlines extends change fee waiver
Guests of Hawaiian Airlines travelling between Hawaii and its international destinations, within the Hawaiian Islands or the US mainland can now reschedule their flights without change fees.
The update reflects a continuation of the change fee waiver already in effect due to COVID-19 and is extending the benefit to travellers across its entire network.
Etihad introduces wellness cover
Etihad Airways is introducing COVID-19 global wellness insurance cover as part of Etihad Wellness, the airline's new health and hygiene program. Guests of the program who are diagnosed with COVID-19 during their trip won't have to worry about medical expenses or quarantine costs when they fly with Etihad. Adding to this, Etihad tickets, regardless of the date of the booking, travelling between now and 31 December 2020 will include COVID-19 insurance.
Guests with existing bookings don't need to do anything – they are automatically enrolled in the program. The insurance is valid worldwide for 31 days from the first day of travel.
Flight Centre x Travello partnership
Flight Centre Travel Group (FCTG) has launched a partnership with Brisbane-based "traveller social media" platform Travello, with the move allowing FCTG to expand its domestic range of tours and attractions to the company's customers.
QANTAS apologises for refund delays
The airline has assured the industry that unfortunately refund requests for both direct and indirect bookings are taking longer than usual due to the sheer volume being dealt with.
Emirates returns $1.9B
Emirates has revealed it has returned more than $1.9 billion in COVID-19-related travel refunds since the start of the global pandemic, processing a mammoth 1.4 million refund requests that represent 90% of the airline's total backlog.
Virgin waives fees
Virgin Australia's change fee waiver has been extended for new domestic and international bookings travelling before the end of Jan 2021. The airline also announced it has withdrawn services from eight destinations "for the foreseeable future", with flights to Nukualofa, as well as Albury, Cloncurry, Hervey Bay, Mildura, Port Macquarie, Tamworth and Uluru scrapped due to Virgin's fleet simplification and ongoing customer demand.
Passenger climbs out of aircraft emergency exit onto wing
A Ukraine International Airlines flight from Antalya, Turkey to Kyiv landed at Boryspil International Airport after which a woman was filmed opening an emergency exit door over the plane's wing. Needless to say the woman has been blacklisted from the airline.
Other Travel Articles You Might Like...