2 March 2020
We buy travel insurance hoping we won't need it and thankfully most times, we don't.  
Sometimes, we end up relying on our travel insurance when we least expect it. We turn to our Travel Experts for help when we fall ill two days before a flight or have a bingle in the rental car. 
Other reasons why we depend on insurance may surprise you, and we believe it's important to keep these in mind next time you're thinking about opting out of travel protection. 
Here are the top six reasons why Flight Centre customers claimed on Cover-More travel insurance from January 2018 to June 2019.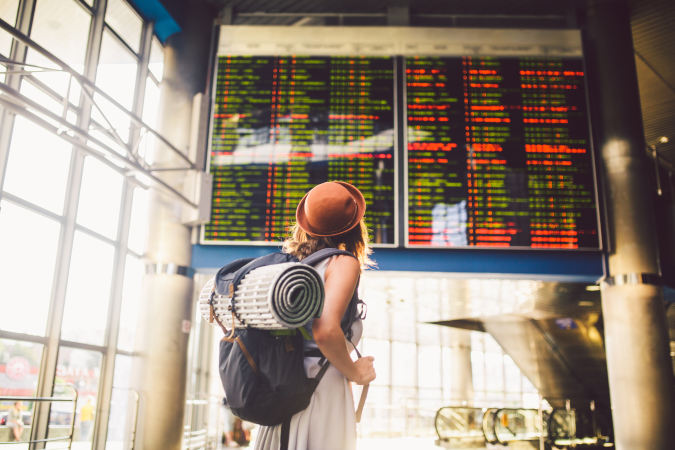 1. Amendment or cancellation 
Our friends at Cover-More travel insurance reported that 34% of claims during the 18 month period were due to amendment or cancellation costs due to unforeseen circumstances. No one wants to be faced with a situation where they have to cancel their holiday completely, which is why it's so important to get the right cover at the right time. Meaning: buy your travel insurance policy as soon as you start booking elements of your holiday. 
Don't forget about your domestic travel plans as well. Snapping up cheap airfares is quick and easy but be cautious, as these airfares typically have strict change and cancellation fees, or are entirely non refundable.   
2. Overseas medical and dental 
Over the year, overseas medical and dental related claims made up 25%. When you hear overseas medical, a broken bone might spring to mind, but premium Cover-More travel insurance provides protection for so much more than that (which you can read about in the PDS).

Are you planning on skiing on holiday or is a cruise a part of your itinerary? If so you'll need a specific type of cover. It's important to chat to your Travel Expert about your holiday itinerary as a whole, to ensure that you have the appropriate cover.  
3. Lost, stolen or damaged luggage 
Mishaps with  luggage made up 20% of Cover-More claims overall. It's likely that we spend more time planning our holiday itinerary than we do thinking about the items we'll take with us, sometimes leaving us in a sticky situation (without undies, for example) if we don't have the right cover.
Of course, you still need to take extra care of your belongings, but in the event that your luggage is lost, stolen or damaged, you can submit a claim for consideration. Although items such as phones, laptops and camera equipment are covered, item limits generally apply. You can choose to increase the amount of luggage cover you have with Cover-More, based on the value of the items you're taking with you. Just chat to your Travel Expert about your options. 
4. Additional expenses or travel delays
Claims related to additional expenses or travel delays made up a total of 14% of Cover-More claims during the reporting period. Having the right cover means that if you were to incur expenses due to an unforeseen circumstance, such as an illness or other circumstances, you are able to submit a claim for consideration. 
There are exclusions, so it's important to read the PDS and ask questions if you're unsure. 
5. Rental car damage 
Getting protection for your rental car goes without saying really. If you have an accident, even a slight one in a rental car, you could be slapped with a pretty big bill. During the reporting period, 3% of Cover-More claims overall were related to rental car insurance excess cover. Having travel insurance for your domestic or international holiday that includes rental car insurance excess cover, could also help protect your hip pocket in the event of an accident . 
6. Delayed luggage 
Safely land in your holiday destination but your bags didn't? It happens more often than you think. In fact, 2% of Cover-More claims during the reporting period were due to luggage being delayed for more than 24 hours. Having the right cover means that you can claim expenses incurred while you wait for your luggage to arrive.    
We can have a laugh about arriving in a destination without underwear, but let's not risk it, hey? Get travel insurance.
All images: Getty 
---
---
Insurance administered by Cover-More Insurance Services Pty Ltd ABN 95 003 114 145, AFSL 241713 on behalf of the product issuer, Zurich Australian Insurance Limited ABN 13 000 296 640, AFSL 232507. This is general advice only. Consider your financial situation, needs and objectives and read the Combined FSG/PDS before deciding to buy. Limits, sub-limits, conditions and exclusions apply.
Other Travel Articles You Might Like...