9 Reasons To Quit Your Job & Live Your Best Life In Hawaii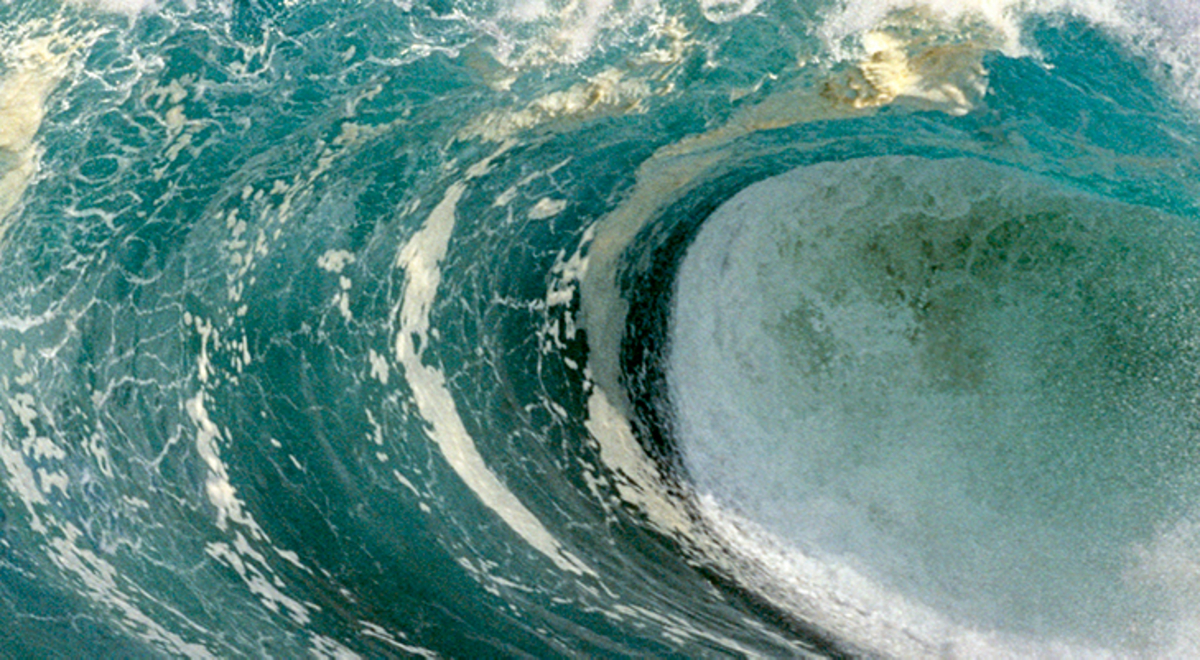 ---
---
Say "aloha" to sun, surf, sand…and Spam?
1. The scenery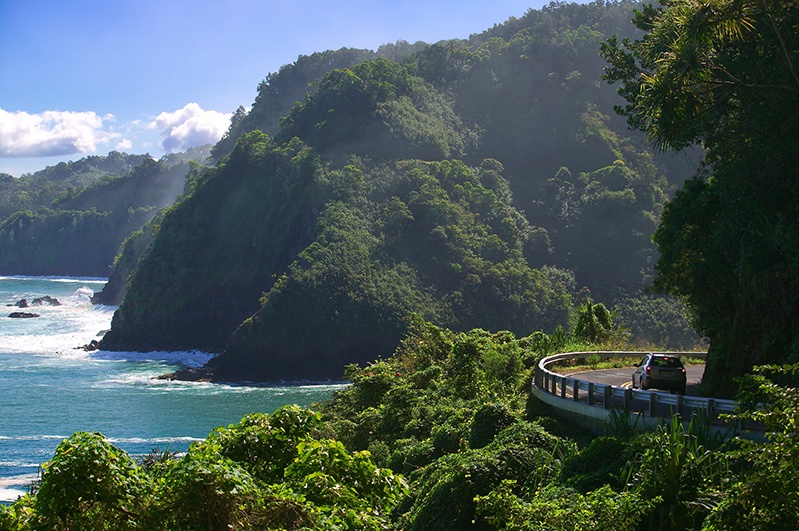 Driving on the Road to Hana highway on Hawaii island. (Image: Getty Images)
Think about all the stunning pics and postcards you've seen of Hawaii – it's all true. The water really is that blue, the craggy cliffs really do look like Jurassic Park (it was partly filmed at Kualoa Ranch on Oahu island and other parts of Hawaii stood in for the island scenery), and the sand comes a rainbow of hues, thanks to the volcanic activity that birthed these islands millennia ago.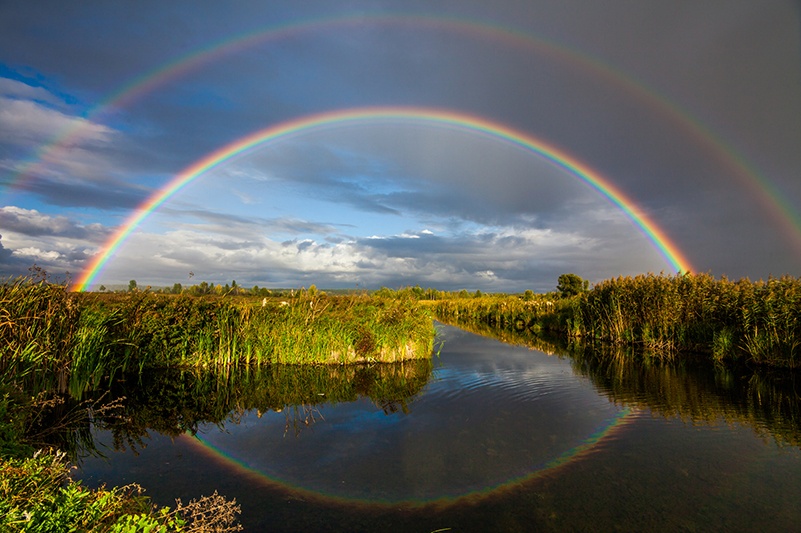 A double rainbow in Hawaii. (Image: Getty Images)
Driving on the scenic highways, such as the Kamahameha or Hana highways, you'll be blown away by how close you are the edge of the Pacific Ocean, the vibrant green of the interior and the stunning beaches. Also rainbows. Lots of rainbows. I've never seen as many rainbows as I have in Hawaii, including double rainbows on the regular. It's a sign.
2. Surf's up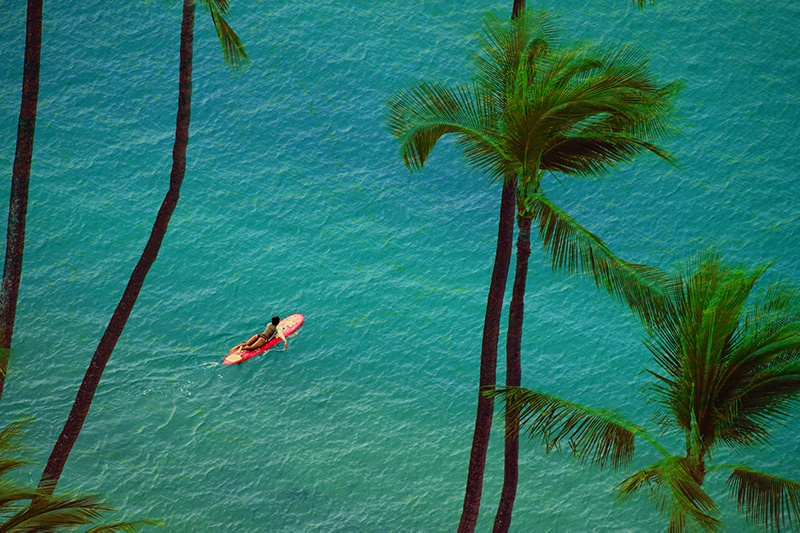 Paddling out at Waikiki Beach. (Image: Getty Images)
Hawaii is considered the birthplace of surfing, plus Oahu's North Shore is a big wave surf mecca in the winter – hosting major events such as the Vans Triple Crown of Surfing. If you're not a pro, the rolling, gentle waves of Waikiki Beach are ideal for the first-timer and there's no shortage of surf schools and rental companies to take you through the moves.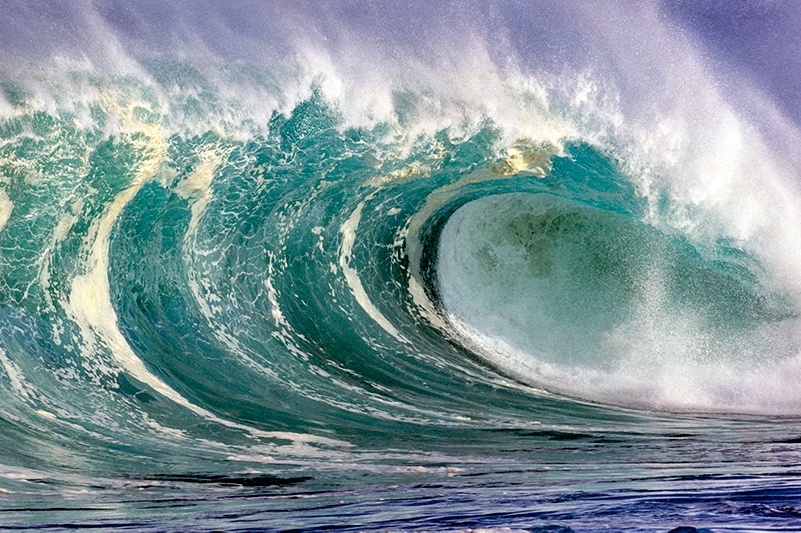 Big winter waves at Waimea Bay on Oahu's North Shore. (Image: Getty Images)
Pros also head to Honolua Bay and Hookipa Beach on Maui plus big-wave Peahi, aka Jaws. Hawaii island is also ideal for big-wave surfers. For beginners, take your board to Kaanapali, Lahaina and Kihei beaches on Maui, or Pine Trees Beach on Hawaii island. Over on Kauai island, surfers tackle the waves at Poipu Beach on the South Shore, Nawiliwili Harbor in Lihue and Tunnels (Makua) beach on the North Shore.
3. The lifestyle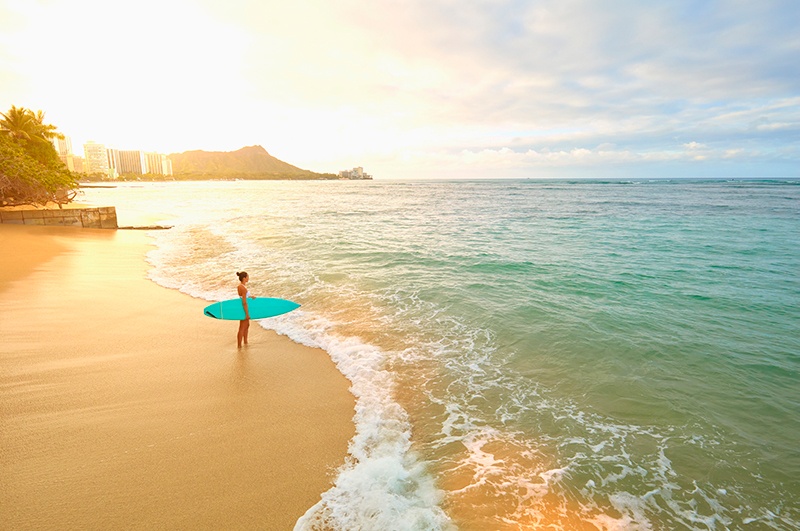 Living the life on Oahu. (Image: Getty Images)
The laidback surfer lifestyle is one of the main drawcards for Hawaii. Surf in the morning before work, siesta at lunch, catch some more waves before sunset. Bliss. There's kitschy cool dive bars and tiki lounges in Honolulu's Chinatown, the whole family can dress head to toe in Hawaiian print, and you can flip between the mod cons of the city and rural seclusion.
4. There's stuff do on land, too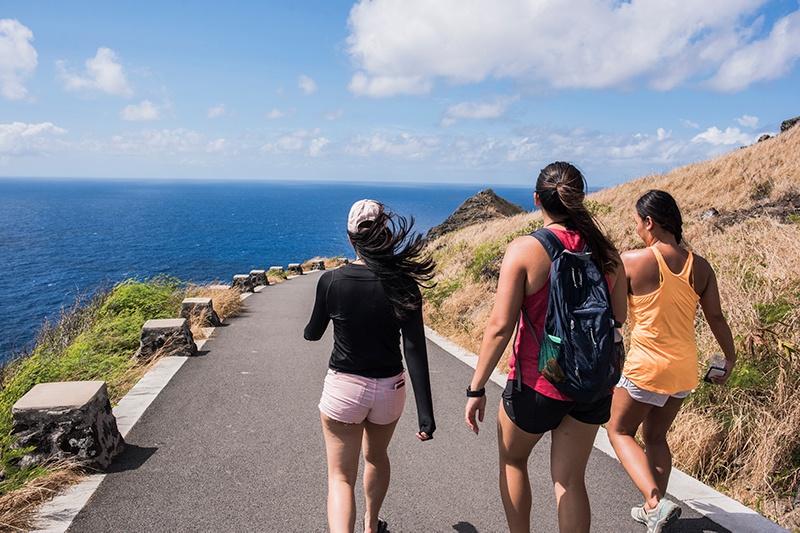 There's plenty of trails – paved and unpaved – on Oahu. (Image: Getty Images)
Hawaii is a hiker's paradise. There's the Kalalau Trail on Kauai (considered the world's best day hike), Maui's Kaupo Gap Trail through the amazing volcanic landscape, the untouched Waipo Valley and Volcanoes National Park on Hawaii, and the popular and easily accessible 2km trail up the crater at Diamond Head State Monument on Oahu, which can be seen rising up at the end of Waikiki.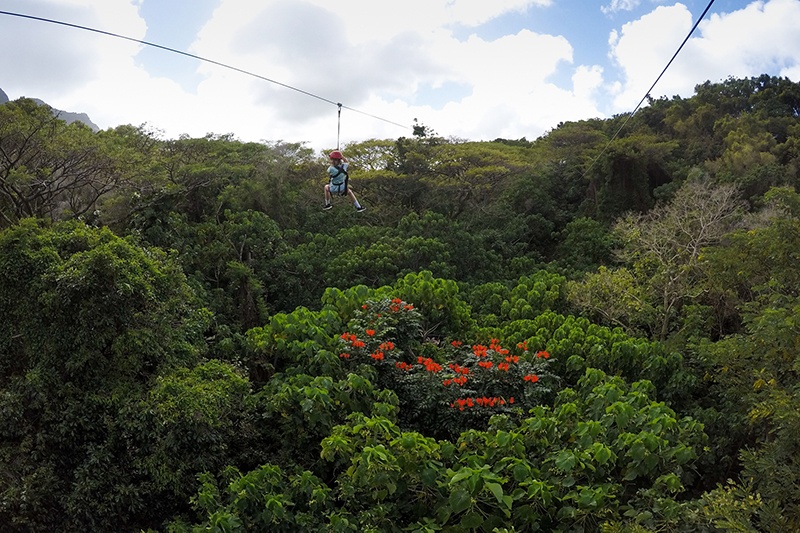 Zip-lining over the trees in Kauai is the only way to go. (Image: Getty Images)
Or if you'd rather take the bird's-eye view, soar over the tree canopies and lush gardens on a zip-line. In Kauai you can zip-line over movie locations (Jurassic Park, Pirates of the Caribbean and Raiders of the Lost Ark), plus Maui has the USA's first zip-line.
5. The food
The shrimp plate at Giovanni's Shrimp Truck is worth the wait. (Image: Cassandra Laffey)
Waves of migration have influenced the varied island cuisines available in Hawaii. From traditional Polynesian dishes available at a luau to Portuguese, Chinese, Japanese and, of course, American-style offerings, you'll find a melange of flavours. There's plenty of fine dining if your tastes run to that right through to food trucks (Giovanni's Shrimp Truck on Oahu's North Shore gets the local thumb's up) and the hearty plate lunch. Food is fresh – poke is a Hawaiian specialty after all – and the tropical fruit is amazing. Visit the Dole Plantation on Oahu to see the variety of pineapples available alone!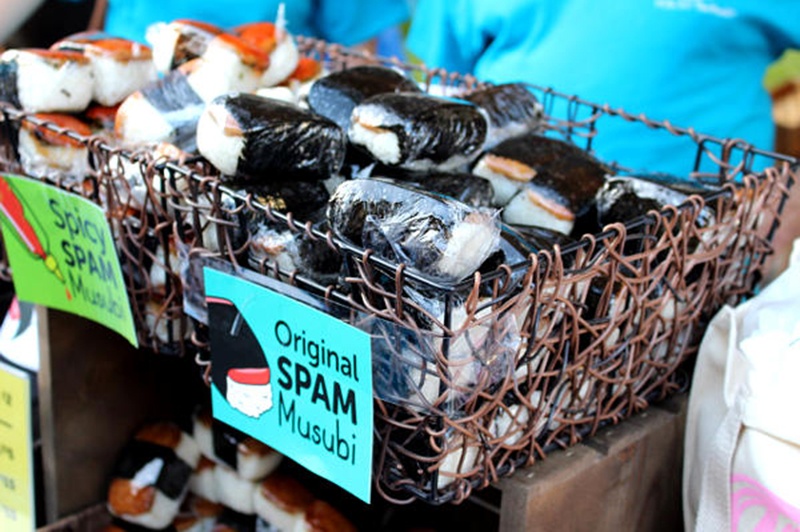 Spam musabi is a great on-the-go meal that mixes Spam and Japanese sushi. (Image: Cassandra Laffey)
Spam (yes, the canned spiced ham) is a curious staple in Hawaii, dating back to World War II when Spam was part of the GIs diet (no refrigeration required). Now Hawaii consumes some seven million cans a year and new flavours are often debuted there first. If you visit Oahu in May you'll come across the annual Waikiki Spam Jam street festival where you can try delicacies such as Spam musabi, Spam cupcakes and even Spam ice-cream! Want more sweet stuff? Don't miss the Portuguese malasadas (donuts) at Lenard's Bakery in Honolulu.
6. Shave ice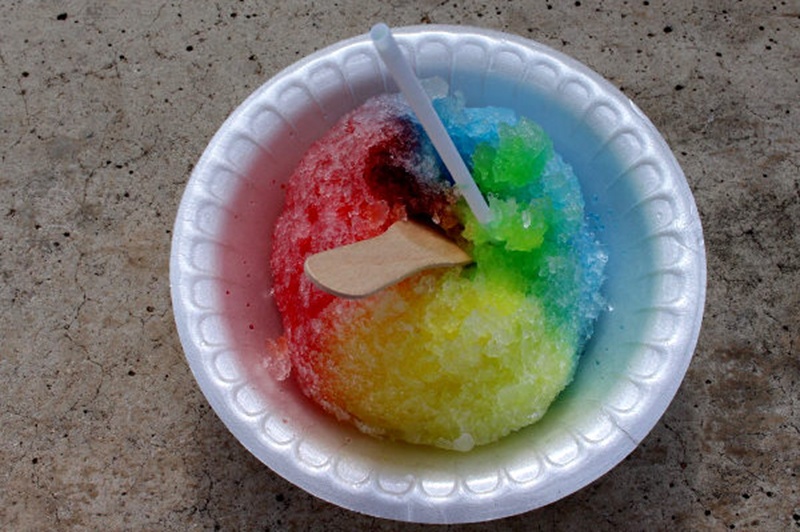 Taste the rainbow – shave ice from Matsumoto's Shave Ice. (Image: Cassandra Laffey)
Another must-try that's a little more Instagrammable is shave ice – soft, shaved ice topped with fruity syrups that colourful and perfect for a sunny day. The best island shave ice is a contentious issue, but we like Matsumoto's Shave Ice in Haleiwa on Oahu's North Shore where you'll find locals, military and tourists queueing daily. There's 40 flavours on offer like lilikoi and lychee, and you can make like a local and choose to have your confection doused in condensed milk with added red azuki beans.
7. The different islands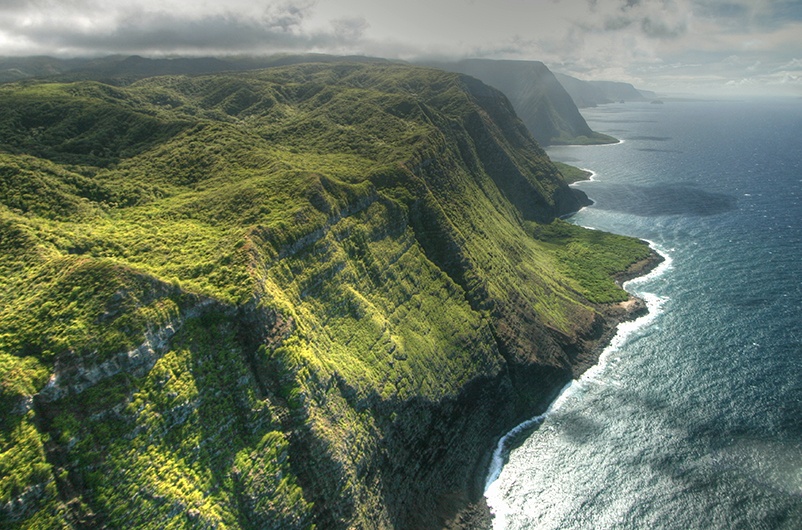 The stunning cliffs of Molokai. (Image: Getty Images)
Why limit yourself to one island when you have all the Hawaiian Islands at your disposal? Hawaii is comprised of six major islands – Oahu, Hawaii, Kauai, Molokai, Lanai and Maui – and each isle has its own personality. Kauai is dubbed the 'Garden Isle' for its breathtaking scenery (think Jurassic Park), rural Molokai is the spot to experience the 'real Hawaii', Maui has one of the world's best beaches (plus many other worthy contenders), Hawaii is full of history, volcanos and coffee plantations, and Lanai has lunar-like terrain unlike any other island.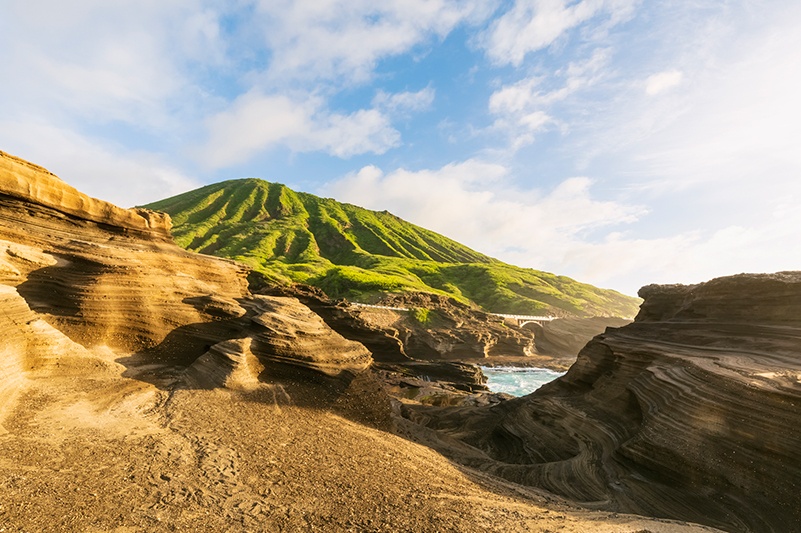 Lanai has a dramatically different landscape as seen at Coco Crater. (Image: Getty Images)
Oahu is where most travellers to Hawaii will land – it's home to capital Honolulu – and the most populous island with plentiful hotels, resort, shopping and attractions. You can island-hop on a cruise, or fly between islands. Find your own secluded beach or get amongst the nightlife. Hike stunning trails or hit the spa. The hardest part will be finding your fave spot.
8. The sunsets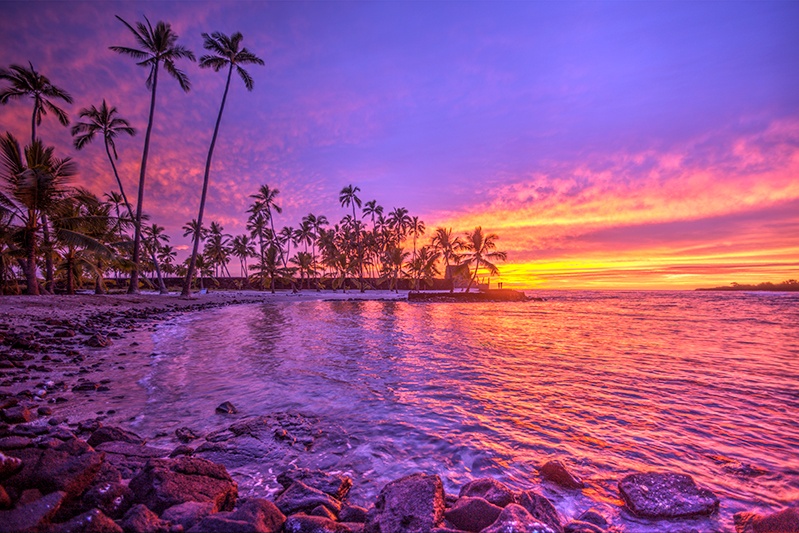 Vibrant sunsets on Hawaii Island. (Image: Getty Images)
Hawaii is justifiably famous for its sunsets. They're vibrant, spectacular and look like a tropical cocktail, thanks to the combination of vog (volcanic dust), balmy year-round temps, and the Islands' location in the Pacific Ocean. When the sun goes down, the tiki torches are lit and you're in a famous beachside bar with a view of the most glorious sunset (mai tai in hand) with a local luau featuring traditional music lilting on the balmy ocean breezes, there's really no better place to be. Tip: the sunsets are best viewed after the sun sets when the colours intensify.
9. The aloha spirit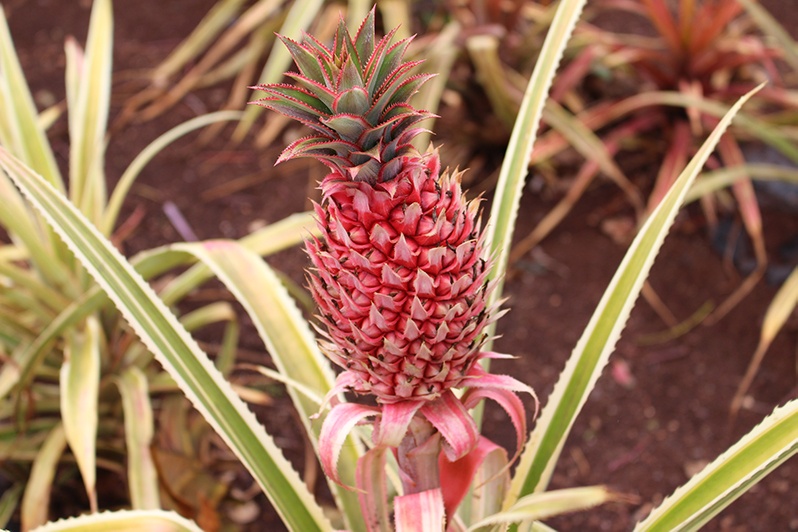 Pineapples come in all kinds of hues at the Dole Plantation. (Image: Cassandra Laffey)
The Polynesian culture permeates every aspect of your Hawaii stay, from the decor in your hotel or beach-inspired resort to the nightly luau. 'Aloha' is a term that means love, peace, respect and compassion that's used as a greeting for hello and goodbye but has deeper, spiritual meaning. Unique to Hawaii, it's really the embodiment of the Hawaiian culture and lifestyle and the feeling that lingers, long after you've gone. All the more reason to stay.
---
For the best Hawaii deals, head here to book your holiday.
---
Flight Centre acknowledges the Traditional Custodians of Country throughout Australia.