Travel Tips: Countries With Best Exchange Rate For AUD$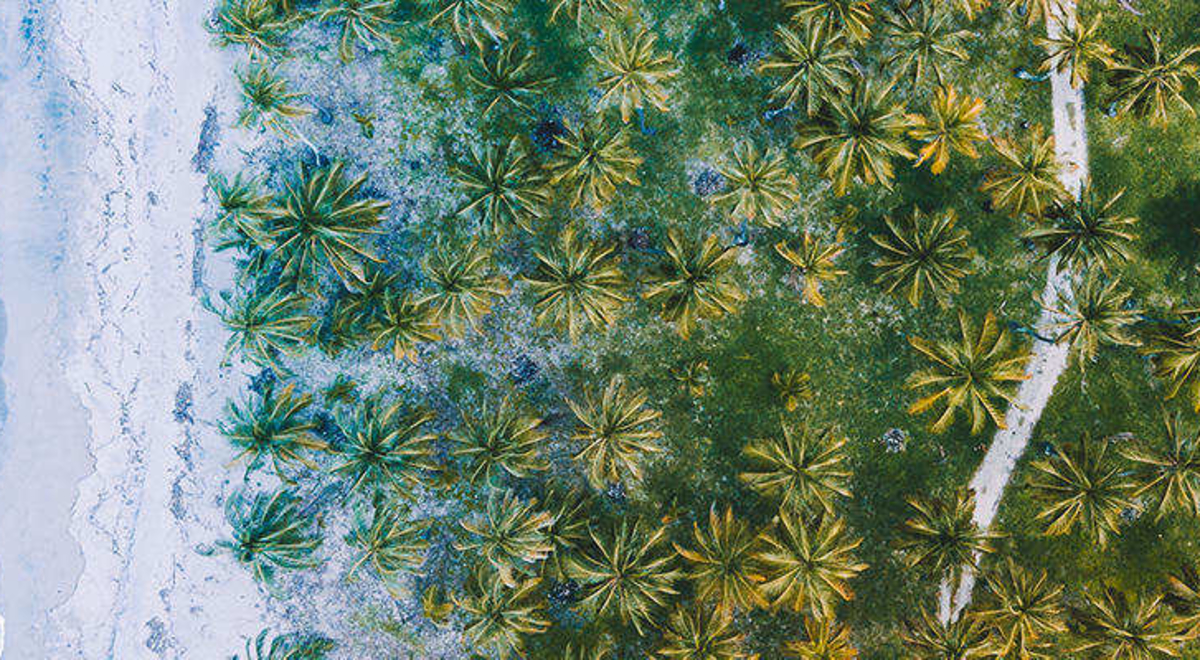 Aussies love to travel overseas and lucky for us, international flights have never been cheaper, thanks to increased airline competition, more cabin classes and a variety of low-cost carriers entering the market. But when it comes to converting currency, depending on where you are travelling you won't always get the most bang for your Aussie buck.
Looking for favourable exchange rates before you travel can mean adding an extra night's stay or a few more activities to your itinerary with the money you'll gain when the AUD is stronger against your destination's currency.
Although the Australian dollar was strong against most major foreign currencies in 2018, this year has seen the AUD fluctuate and take a dive due to the US-China trade war, RBA rate cuts and international instability that's affected the exchange rate well into 2019.
If you're looking for holiday locations where the Aussie dollar will get you more, the travel money experts at Travel Money Oz have crunched the foreign exchange data and currency forecasts to tip the most affordable places for adventurous Aussie travellers to visit in 2020.
From A to Z, here's the five countries where you can get the most bang for your buck in 2020.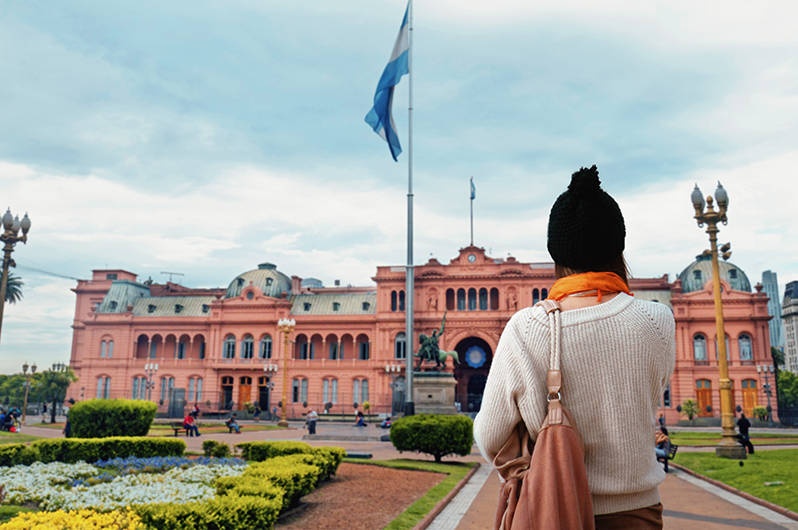 The pretty-in-pink Casa Rosada in Buenos Aires.
Argentina – 44.2% increase
This South American country has been tangoing with an economic crisis for a number of years that has devalued the Argentine peso significantly, making the ARS one of the most volatile currencies in the world. While high inflation rates and the wildly fluctuating peso aren't great news for Argentina, it's a bonus for Aussie travellers with the AUD currently trading more than 44 per cent higher against the ARS compared to July, 2018.
That means more pesos to enjoy the stunning cities and countryside of Argentina. The capital, Buenos Aires, is one of the most European-style cities in South America and is known as the 'Paris of Latin America'. Our Travel Experts tip Teatro Colon, El Ateneo Grand Splendid (a former theatre turned bookstore), Recoleta Cemetery (where First Lady Eva Peron is buried) and Plaza de Mayo as popular BA attractions that are worth the hype.
Outside Buenos Aires why not stay on an estancia for the full gaucho (Argentine cowboy) ranch experience? Famous for their steak, a meal in a parrilla is another must-do. Mas pesos, mas steak.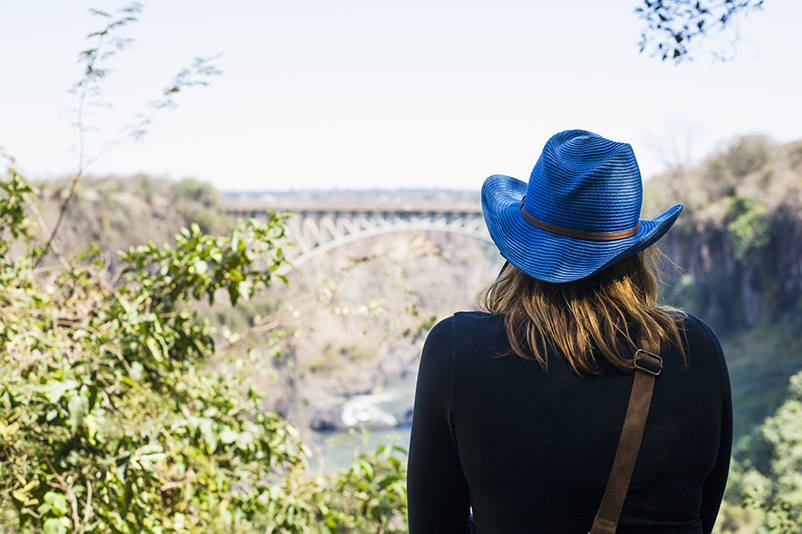 Looking at Victoria Falls from the Zambia side.
Zambia – 21% increase
If off-the-beaten track travel is your MO, Zambia is the holiday hotspot for you. Since 2018, the Australian dollar has risen 21 per cent against the local currency, the Zambian kwacha, making it into number two of the best destinations for budget-conscious Aussie travellers.
Located in east Africa, the landlocked country has much to surprise the first-time visitor plus it's considered one of the safest nations in Africa. On the border it shares with Zimbabwe is the Zambezi River and the famous thundering Victoria Falls. You can cross the Zambezi from Livingstone, Zambia into Victoria Falls, Zimbabwe via the 128m-high Victoria Falls Bridge or thrillseekers can opt for the Vic Falls bungee jump, gorge swing or zip-line experience. Check out Zambia tours for the best options.
Zambia is also home to reserves such as South Luangwa National Park, which has one of the highest concentrations of wildlife in Africa. Here you can view hippos, leopards, elephants, buffalo, zebras, antelopes, crocodiles and lions in a sanctuary environment that's home to 60 different animal species and more than 400 species of birds.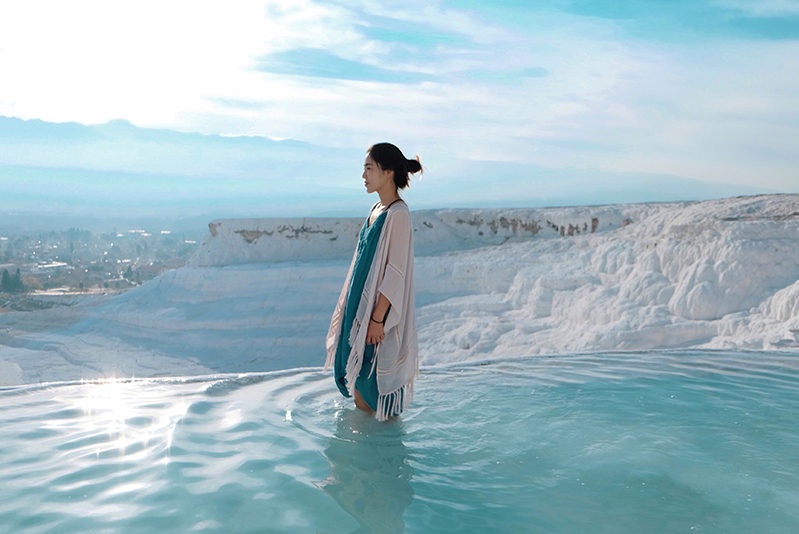 The stunning terraced thermal waters of Pamukkale are a must-see.
Turkey – 13.25% increase
With its East-meets-West appeal at the historic crossroads of Europe and Asia, Turkey has been trending as a destination for a while now. Blessed with a coastline made for sailing and exploring, delicious cuisines and a plethora of significant UNESCO sites (we're looking at you, Cappadocia and Pamukkale), it's also a consistently affordable spot to fly into with airlines such as Qatar Airways and Etihad offering flights to Istanbul for under $1,500 on the regular.
The Turkish lira is another volatile currency that has seen its value drop in the past 12 months with the AUD trading around 13 per cent higher against the lira year on year. Whether you want to feast your eyes on the ornate interiors of the Hagia Sophia or a heaving plate of meze (hey, you do you – you're on holiday!), you'll have more lira to spend in Istanbul and to explore more of Turkey.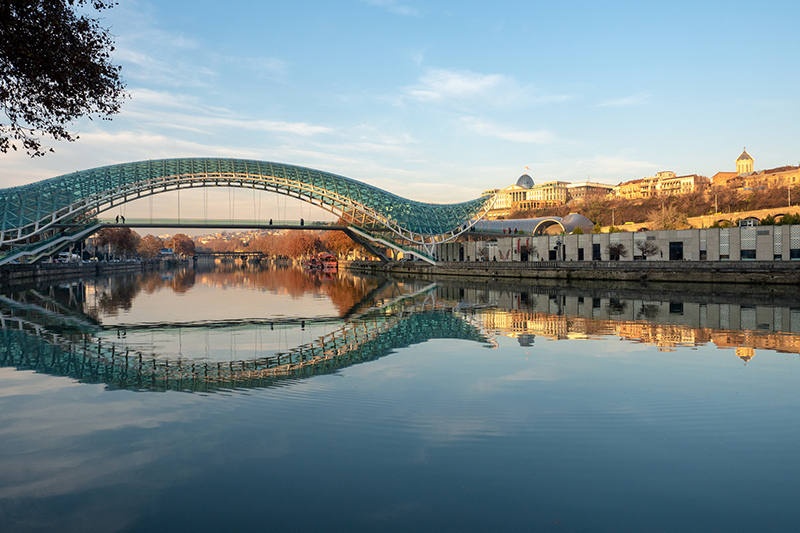 Old buildings meet new structures in Tbilisi.
Georgia – 10% increase
Georgia – the country not the US state – is another somewhat overlooked (and cheap) European gem that's located between Russia, Azerbaijan, Armenia and Turkey. The former Soviet state has one-of-a-kind cultural traditions and cuisine and is renowned for its hospitality. As well as being home to green valleys, the ice-capped Caucasus Mountains, ancient cave cities, medieval churches and lapped by the Black Sea, it's also said to be the birthplace of wine.
So with the AUD registering a 10 per cent increase against the Georgian lari, there's never been a better time to add this stunning nation to your Euro trip. The ancient and colourful capital of Tbilisi is the perfect spot to spend your spoils whether that's on the supra (an epic Georgian feast) or the aforementioned wine, after all there's evidence that's the Georgians have been wine-making enthusiasts for more than 8,000 years – and there's up to 20 toasts at a supra. Gaumarjos!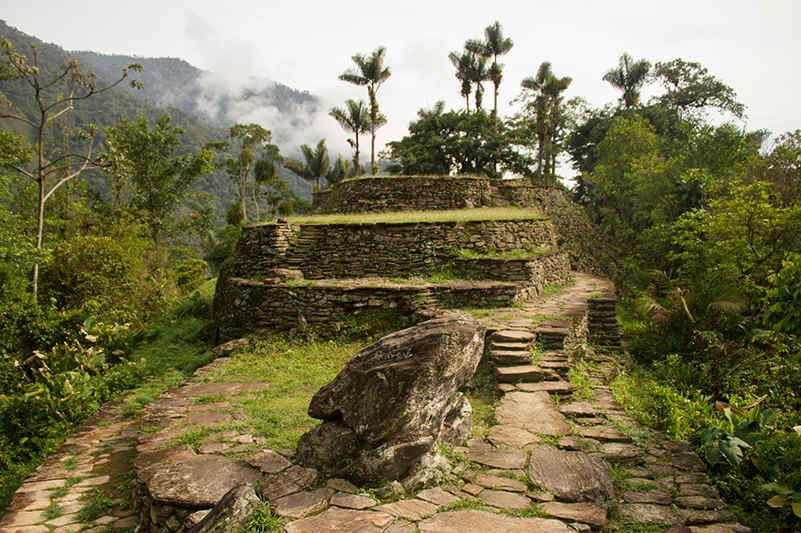 The intriguing ruins of La Ciudad Perdida aka the Lost City in Colombia.
Colombia – 5.5% increase
With the AUD recording a 5.5% increase against the Columbian peso since 2018, now is a great time to travel to Colombia. This South American country has long been a popular destination for intrepid Aussie travellers seeking untouched scenery, beautiful beaches and islands, colonial and pre-Columbian history and untouched ruins that pre-date Machu Picchu (hello, the Lost City). And coffee.
While the heyday of drug kingpin Pablo Escobar is well over, the Australian government still recommends a high level of caution for travellers to Colombia, so our tip is to book a guided tour. With heaps of tours available with Contiki, Intrepid and Trafalgar, including a cycling trip, there's a way to see the epic sights of Colombia for all travellers.
Feature image: Buritaca, Colombia
---
---
*Exchange rate information is correct as at 15 July, 2019, based on market exchange rates and xe historic data. This blog is provided for information only and does not take into consideration your objectives, financial situation or needs.
---
Flight Centre acknowledges the Traditional Custodians of Country throughout Australia.