Recommended Flights to Bali from
Recommended Flights to Bali from
Recommended Flights to Bali from
Recommended Flights to Bali from
Price guide & seasons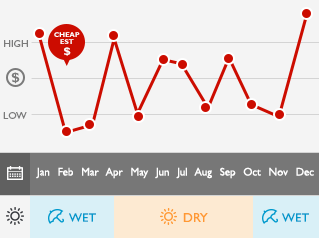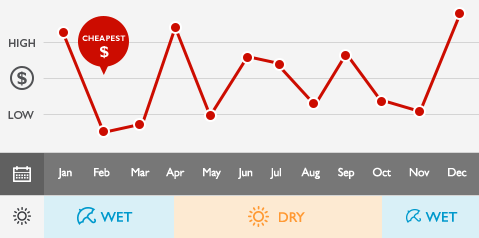 Explore the regions in Bali
Choose your Bali Experience
Double or Triple your fun with multiple stops
Quick Bali Guide
While you could easily spend your entire Bali holiday by the water, why not explore a little further? Mount Agung may be the highest mountain on the island, but Mount Batur is the summit to scale for spectacular sunrise views.
For the adventurous of spirit, you can scale to the top of the active volcano from the small village of Penelokan on the southern side, where a 1,717-metre climb will reward you with vast panoramic views across the island and beyond.
While south Bali is primed for sunning and shopping, its verdant interior is rich in tradition and culture. Visit the organic eateries and galleries of Ubud before exploring outlying temples, rice paddies and sleepy nearby villages including Penestanan and Campuhan.
Bali Travel Stories
Get a travel quote
Talk to a travel expert and personalise your trip