6 November 2019
All these years it appears it was wrong to believe Bali had nothing to offer those of us who prefer thrills and rushes of blood over beach cocktails and shopping bargains. Only the most 'hardcore' could pass over Bali's adrenalin activities with a nonchalant shrug and "I've seen better." Secretly, we all know they're scared.
Bali's adventurous side is apparent in the everyday. Here are five of the best ways to get your adrenaline fix with an adventurous Bali holiday.
Paragliding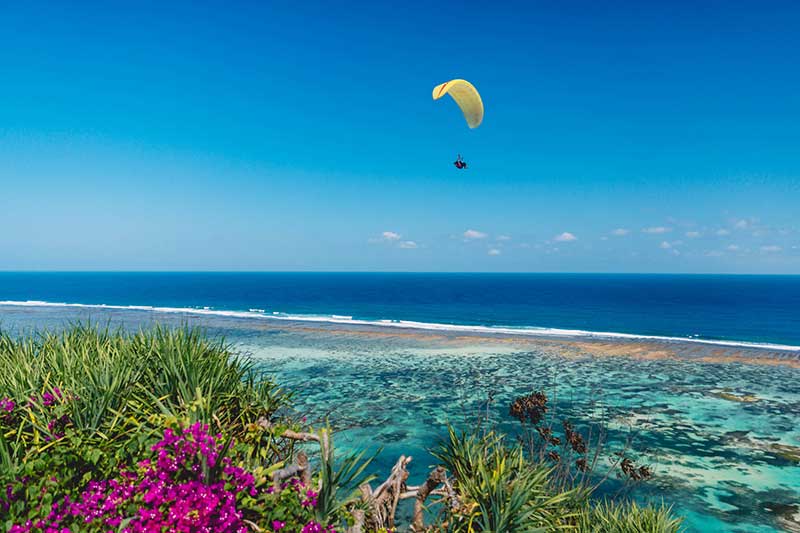 Paragliding in Bali allows you to take a few hundred steps upwards and change your view of the island. With a tandem or solo paragliding adventure, you can experience the feeling of flight, held up by the air and a parachute as you slowly descend.
It's a completely unnatural feeling, but try to still your pounding heart and appreciate the spectacular views of Bali's volcanos, cliffs, beaches, jungles and towns.
Canyoning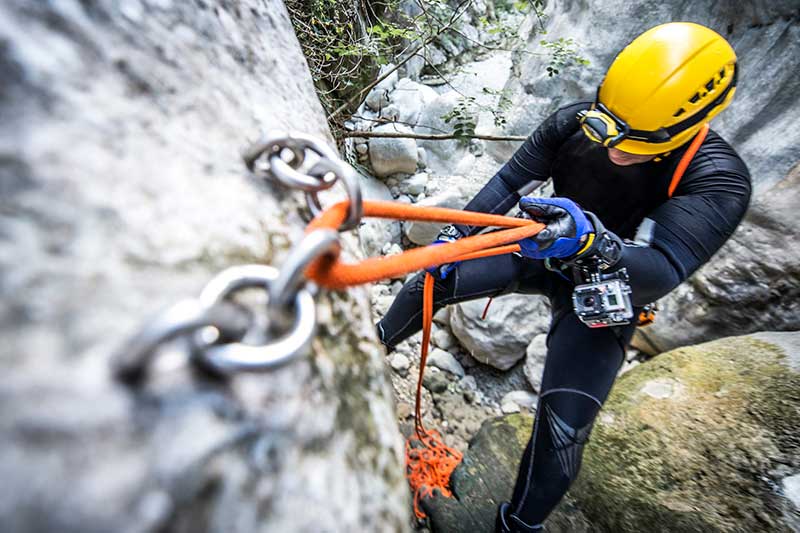 Too many thrill-based activities are over too quickly. Canyoning offers a different kind of adventure with hours of challenges that test your mental and physical abilities. It's also a fantastic way to see parts of Bali's natural environment not covered on typical tours.
Canyoning actually encompasses a range of activities. Expect to find yourself caving, wading, climbing, jumping, swimming and abseiling as you traverse Bali's diverse landscapes. With professional guides and equipment, you can cover numerous canyons taking on waterfalls, tight gorges, natural waterslides and sheer drops. You're practically Indiana Jones, with a helmet instead of a fedora.
---
---
White Water Rafting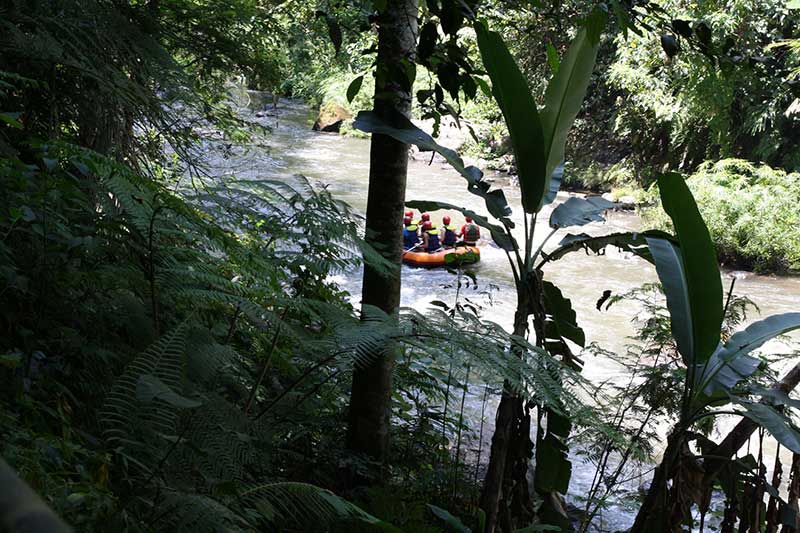 Unlike most other activities, white water rafting places you at the mercy of nature's unpredictable river rapids with a paddle and quick reactions your two best tools for keeping the raft afloat.
Bali has a few rivers worthy of the coveted 'most challenging rapids' crown including Ayung, Telaga Waja and Sobek. Trips tend to mix moments of exhilarating currents, steep drops and near misses with gentle periods where you can take in the native flora, fauna and landmarks.
You and every other rider on board know when it's time to get paddling; when the river churns into a bone-white colour and your raft tilts dangerously to the side as you dig your paddle into the water praying you don't go overboard.
---
---
Bali Paintball Arena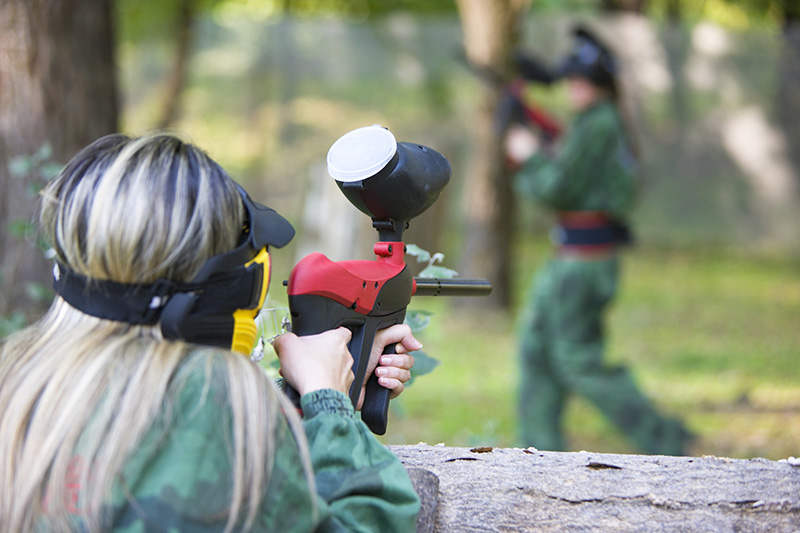 The world changes within Bali Paintball Arena. Instead of local markets and religious temples, you're greeted by three wastelands comprised of bamboo huts, tyres and wooden walls. These three battlefields – Speed Arena, Castle Island and The Kampung – are strategically designed to offer you sources of cover from the torrent of paintballs as you fight for supremacy.
Never surrender as you and your comrades bravely charge across open spaces in an attempt to reach your goal in capture-the-flag and last-man-standing team matches. With military-style clothing and high-quality guns and masks, it won't be long before you're channelling your inner soldier.
---
---
Quad & Buggy Driving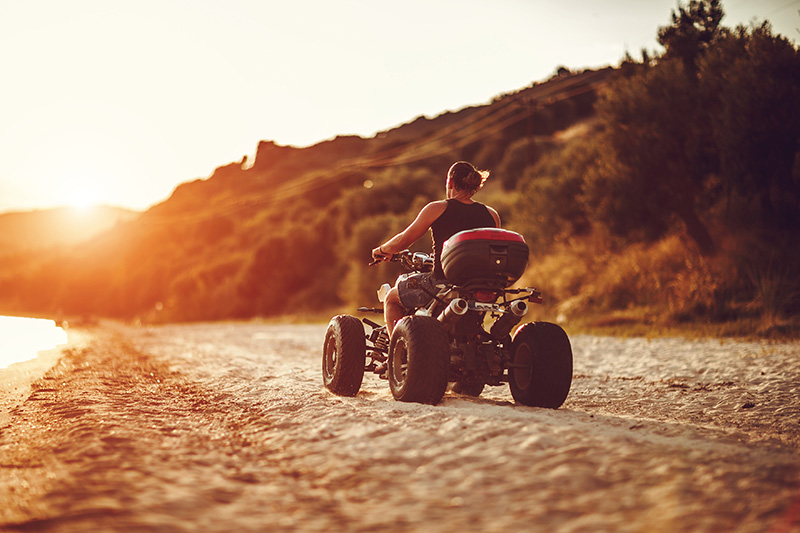 When it's time to head off road in Bali, quad bikes and all-terrain buggies are two vehicles equally matched in providing thrills and muddy spills. You get to take the wheel, keeping pace with the tour guide as you drive through rainforest, mud pools and down dirt tracks.
Along with seeing an authentic side to Bali, from rice fields to local villages, you also get to work some tricks into the ride. Feel free to attempt fishtails and let the needle on the speedometer jump as you hit the pools of water at speed. Just be prepared for the splash.
---
---
Other Travel Articles You Might Like...